Let's finalize our meat: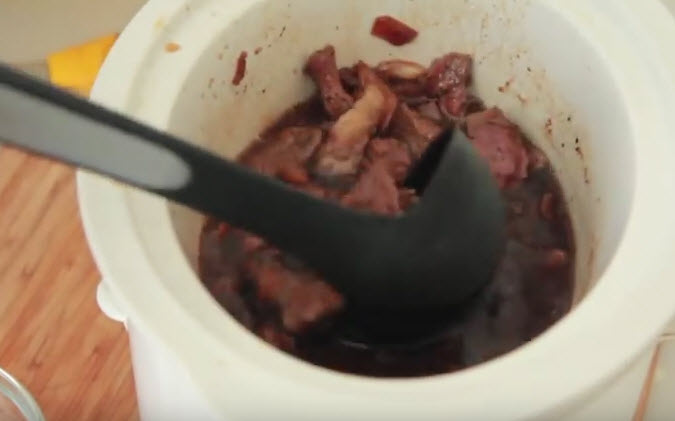 The meat is now ready, after 4 hours in the slow cooker
Add some corn starch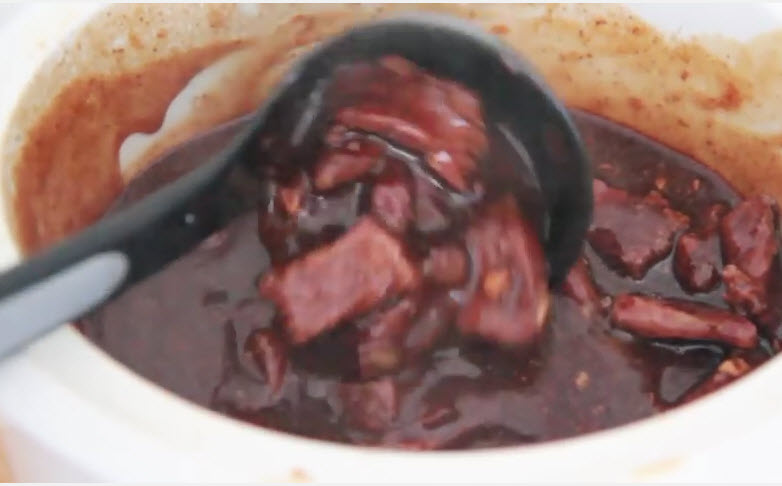 Mix one more time, taste and adjust seasoning as needed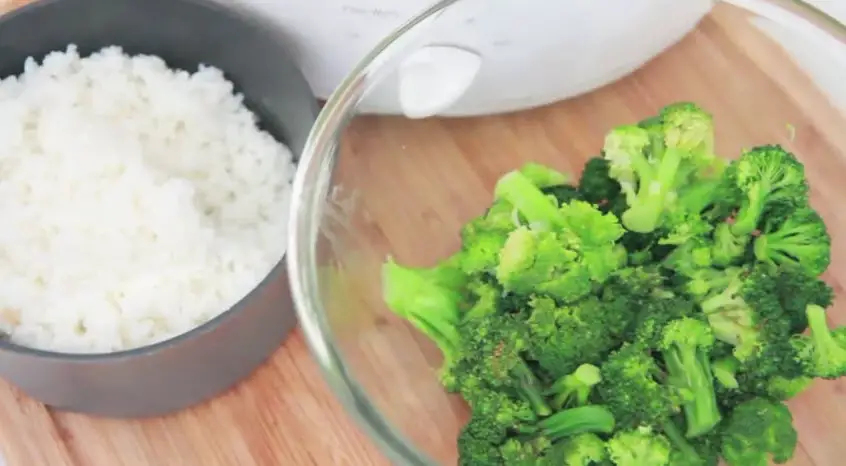 Rice is ready!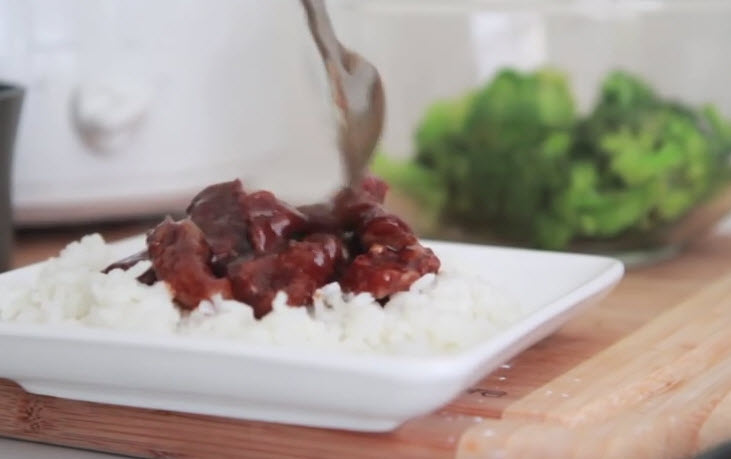 Place all ingredient in your plates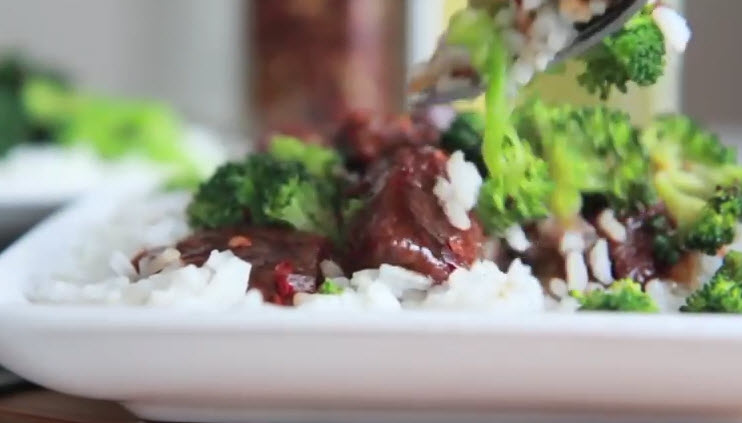 To create a superb dish you could eat with the eyes.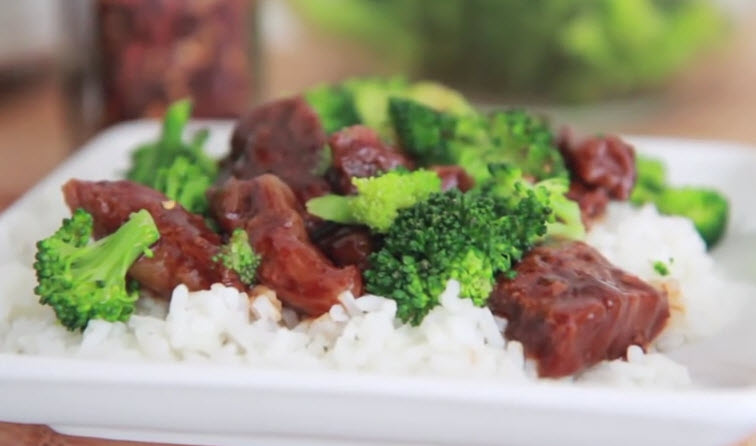 Ingredients
1.2 lbs steak (I used flank steak), cut into strips
½ cup white or yellow onions, diced
3 cloves garlic, minced
fresh ginger, grated (optional)
1 cup chicken or beef broth, warmed
½ cup low sodium soy sauce (I like Kikkoman)
⅓ cup brown sugar, packed
1 tablespoon sesame oil
¼- 1/2 teaspoon red pepper flakes
2-3 tablespoons cornstarch, to thicken
3-4 cups fresh broccoli, steamed (see note)
white rice, prepared
Garnish (red pepper flakes, sesame seeds)
Slow Cooker Beef Broccoli Video and Directions:
Instructions:
Add steak, onions, garlic and fresh ginger into the slow cooker. (I prefer using my small slow cooker with this recipe)
In a medium size bowl stir together broth, soy sauce, brown sugar, sesame oil, and red pepper flakes until brown sugar has dissolved.
Pour mixture into slow cooker and stir.
Place the lid on the slow cooker and cook on low for 3-4 hours or until steak is tender to your liking.
Stir in cornstarch to thicken the sauce. (Alternatively you can scoop out ¼ cup of broth mixture and mix it with cornstarch to create a thick sauce and then pour this back into the slow cooker to prevent lumps. I never do this though)
Taste and adjust seasonings if desired (sometimes I'll add in some powdered onion and powdered garlic, black pepper, sriracha and salt, depending on the type of broth & soy sauce I use)
To serve, place rice on a plate and top with beef and broccoli.
Garnish with red pepper flakes and sesame seeds if desired.
And now the step by step Video:
Notes
To steam broccoli, place broccoli in a glass bowl with ¼ cup of water.
Cover with plastic wrap and microwave for 5-7 minutes. Be careful not to over cook.
Enjoy your meal, and don't forget share is care!
Via Divas Can Cook slow cooker beef and broccoli recipe crock pot