This Crock-Pot Lasagna recipe will please the whole family, particularly your kids.
Lasagna is one of those dishes that everyone in the family like and particularly kids… Did you know that there is a simple trick to make a nice lasagna in the Crock-Pot?
Simply add an aluminum foil a the bottom, yes as simple as that…
Then follow those steps:
Place a large piece of aluminum foil on bottom and up the sides of a 6-quart slow cooker.
Spray foil with cooking oil spray. Set aside.

In a deep skillet, cook Italian sausage, ground beef, onion, and garlic over medium heat for about 10 minutes, or until meat is no longer pink, and the sausage and beef are crumbled.
Drain off excess grease.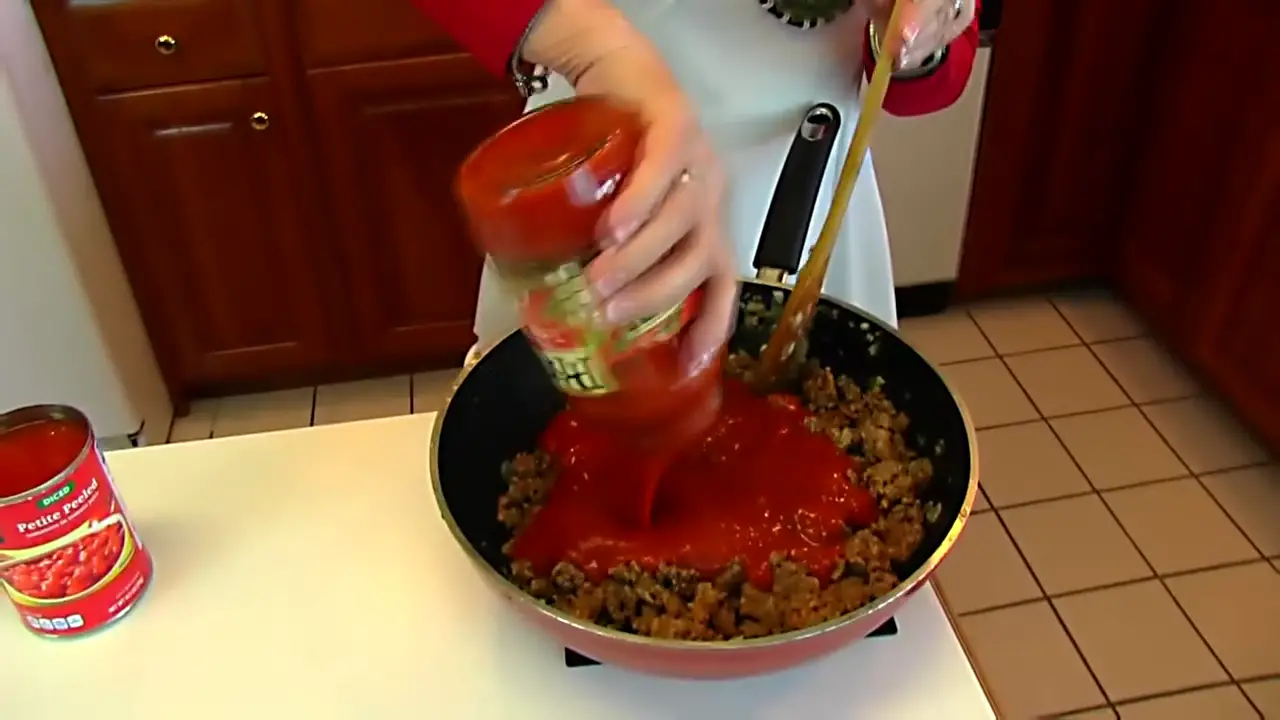 Stir in spaghetti sauce, tomatoes, water, basil, and oregano.
Place back on stove and heat through.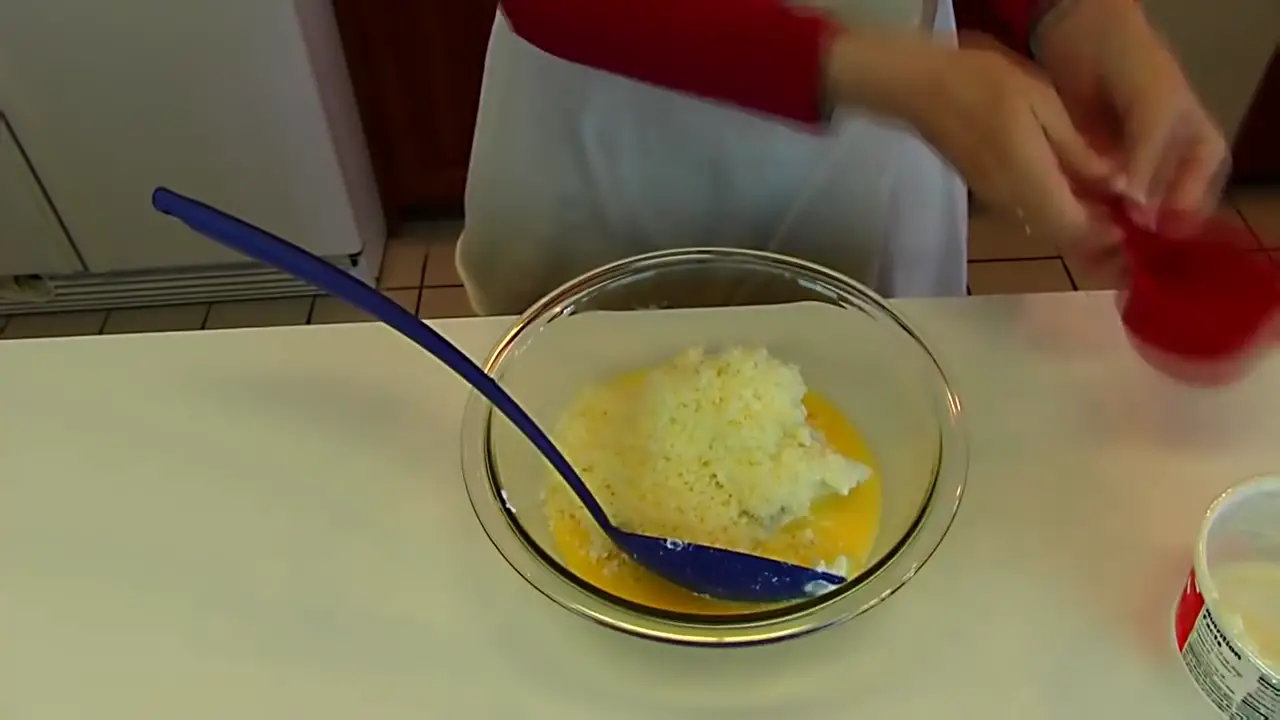 In a medium-sized bowl, mix ricotta cheese, beaten eggs, and Parmesan cheese.

Now, start assembling the lasagna.
Place 1 ½ cups meat sauce on foil in bottom of slow cooker.
Spread evenly.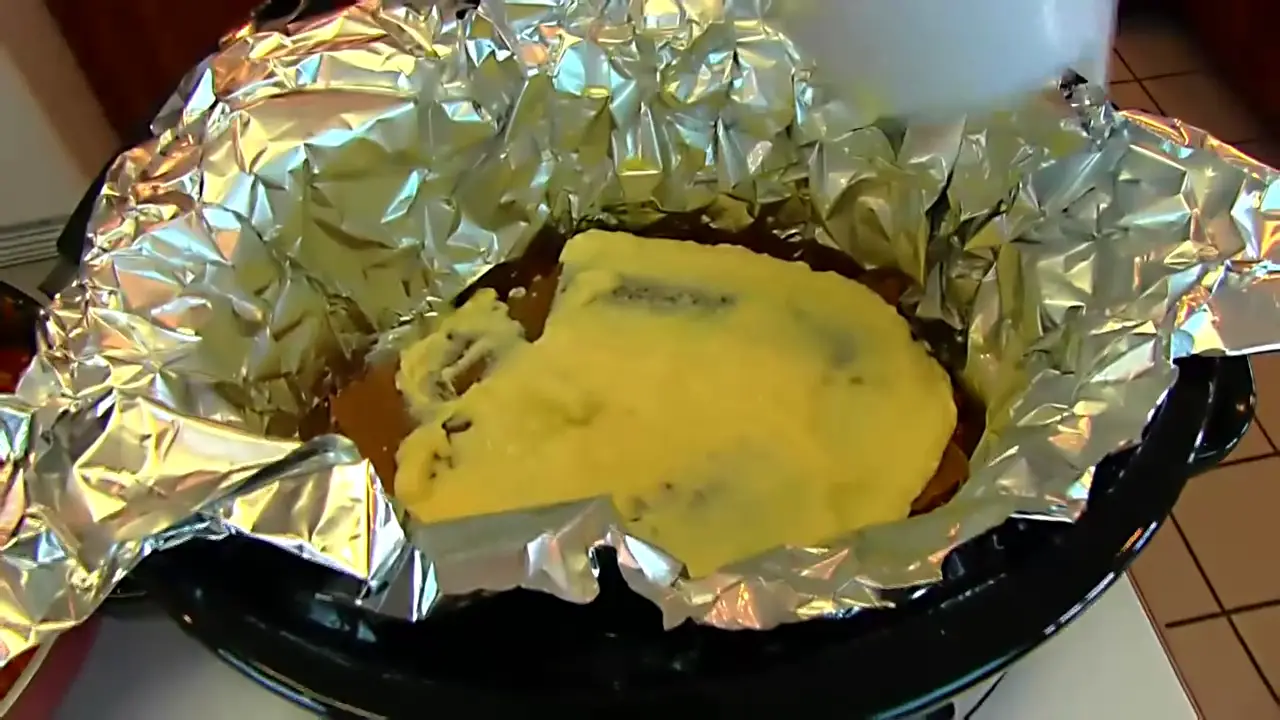 Place 3 uncooked lasagna noodles on top of meat sauce, breaking to fit.
Top with ¾ cup of ricotta cheese mixture, 1 cup mozzarella cheese and 2 cups of meat sauce.
Repeat layers twice.

Sprinkle remaining mozzarella cheese over top of all.
Cook, uncovered, on LOW for 3 to 4 hours, until noodles are tender.
Turn off slow cooker.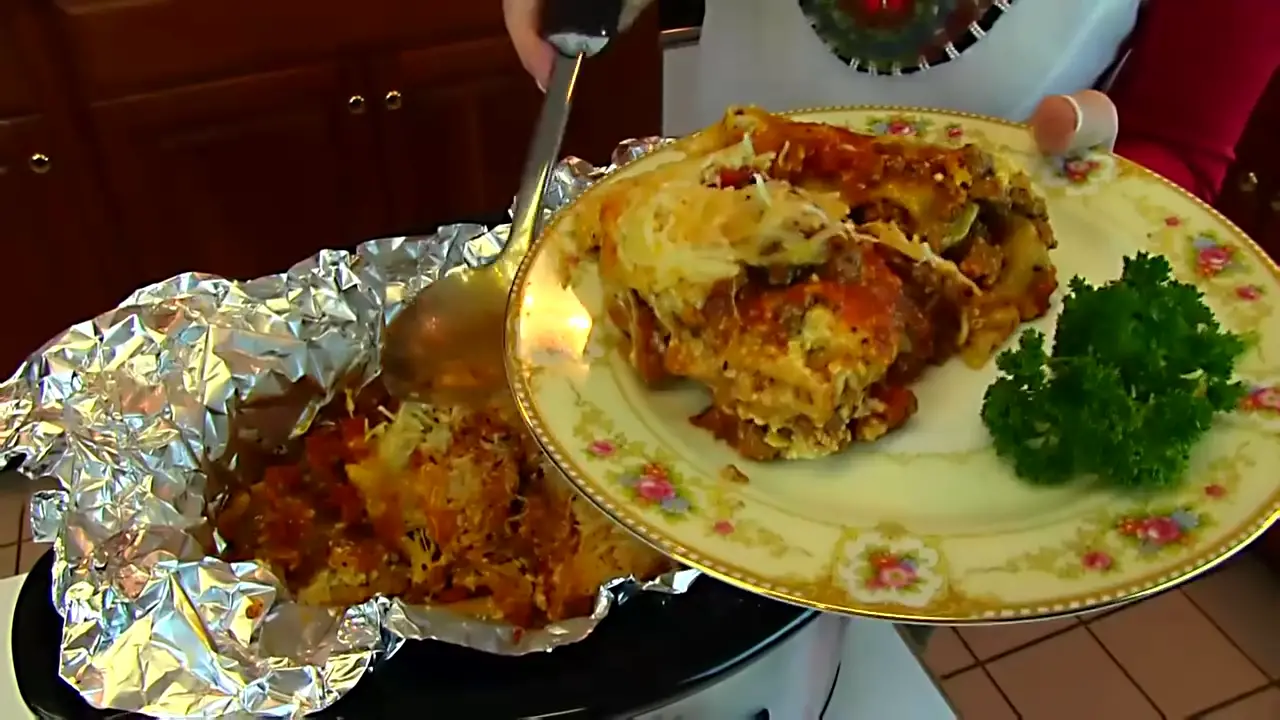 Let stand 15 minutes before serving.
Click the "Page 2" Button Below for the Crock Pot Easy Lasagna INGREDIENTS List: