The Most Tender Beef Pot Roast You'll Ever Eat.
The secret when you cook a nice piece of beef chuck in a slow cooker is to make sure that you sear the meat before the long, slow braising.
The Crock-pot does a terrific work of cooking the meat, however unless you brown the beef completely in advance, you're missing out on a great deal of taste.
The ingredient list and video are at the end of the post.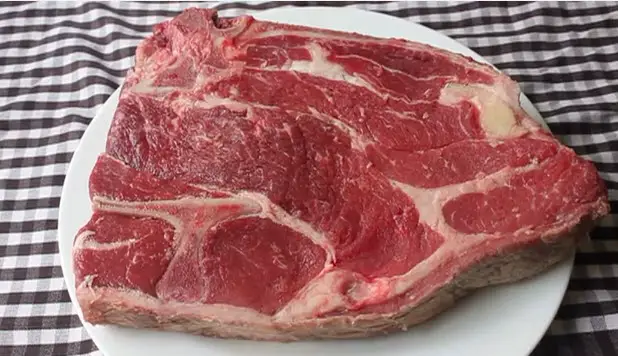 Take a "7-bone" beef chuck roast (about 5 pounds). It's called 7 bone because you can see a shape of a seven number on the bottom left of the meat.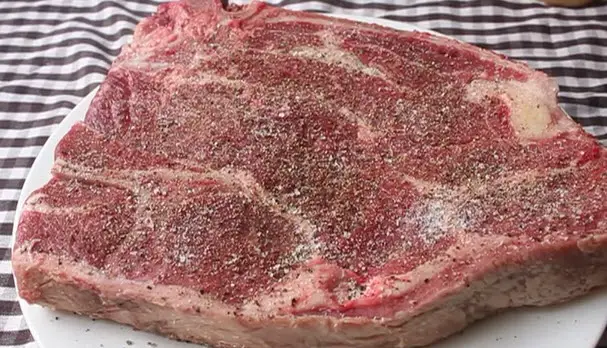 Season well with salt and pepper.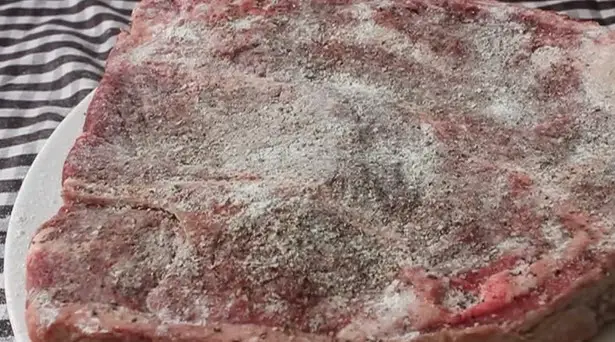 Add some white flour on it and rub.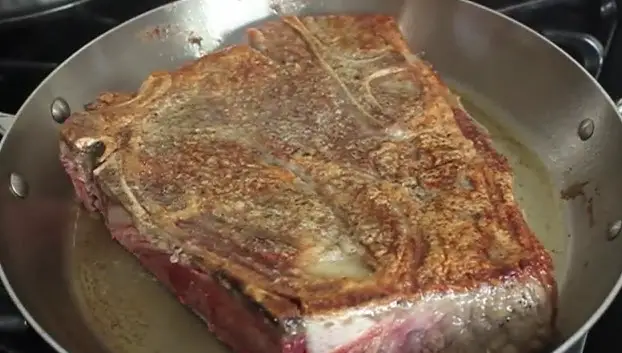 Very important step. Sear well your meat on both sides in a skillet, medium high temperature.
Now here's how to make your delicious sauce: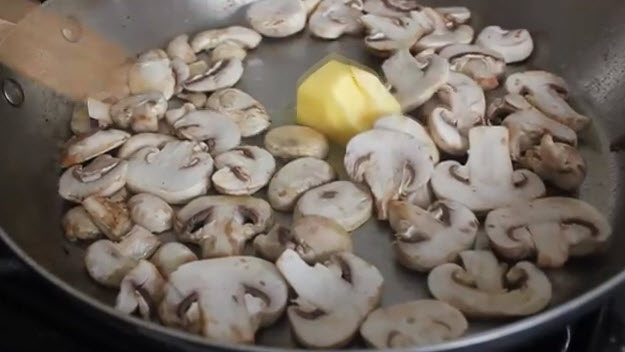 Now let's prepare our mushroom sauce,  add sliced mushrooms and butter in you skillet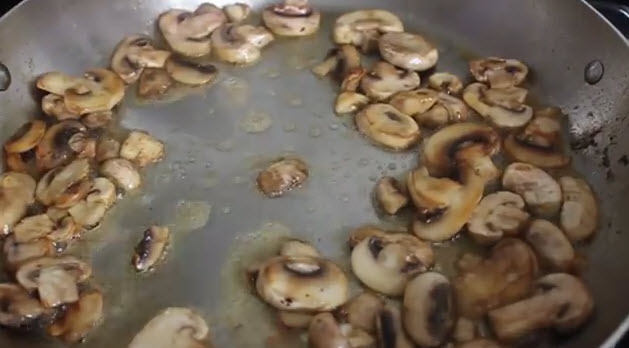 After few minutes mushrooms will be brown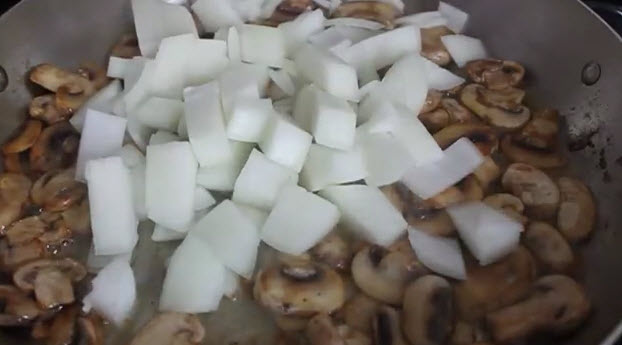 It's time to add your diced onions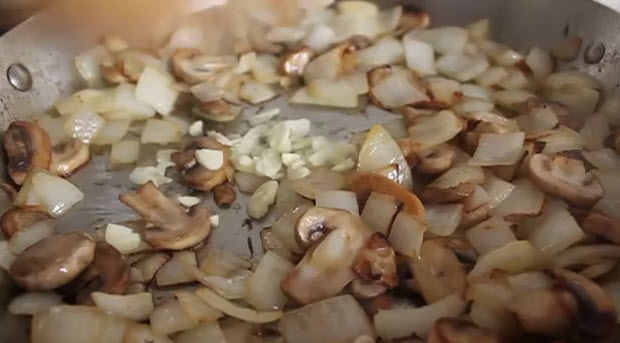 and some garlic.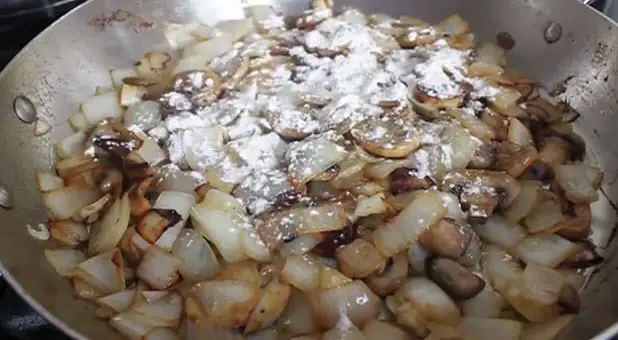 Add a spoon of white flour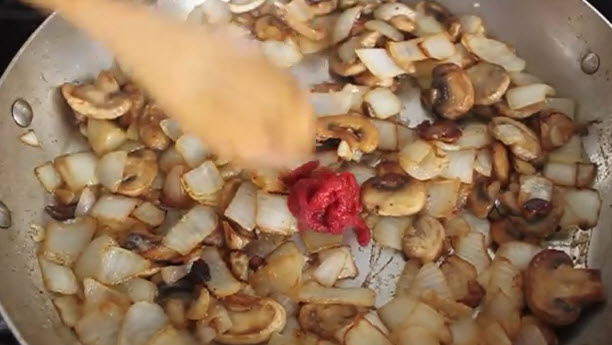 and some tomato paste
Stir well all ingredients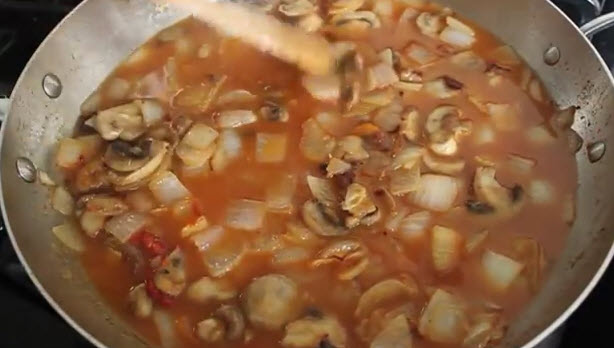 Pour 2 1/2 cups chicken broth and let it on fire a bit more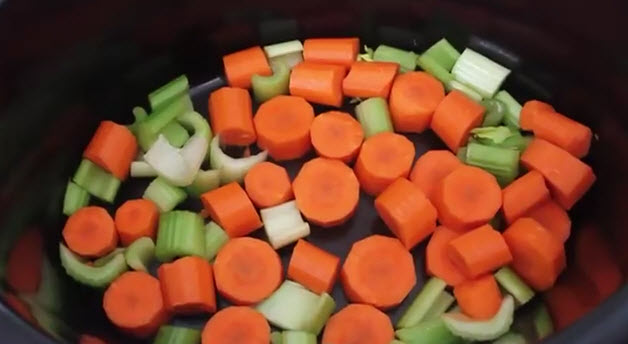 Let's drop the carrots and celery into the crock-pot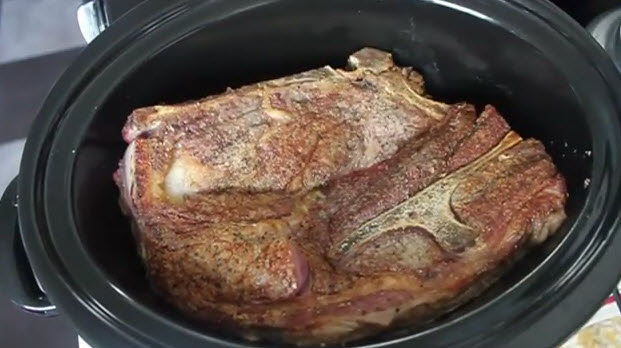 Place the meat on the top, there's just enough room 🙂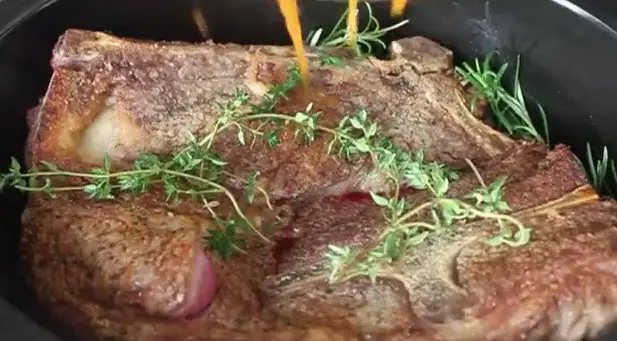 You may add rosemary and thyme depending on your own taste.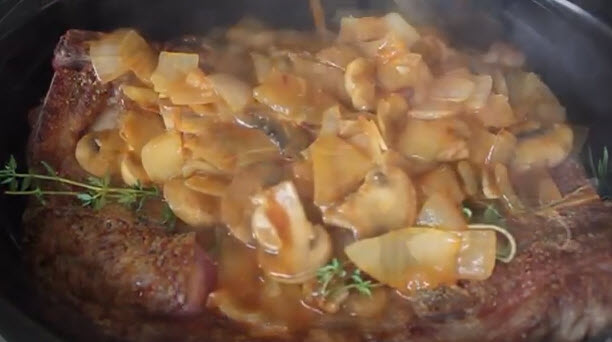 Pour your mushroom sauce on the meat.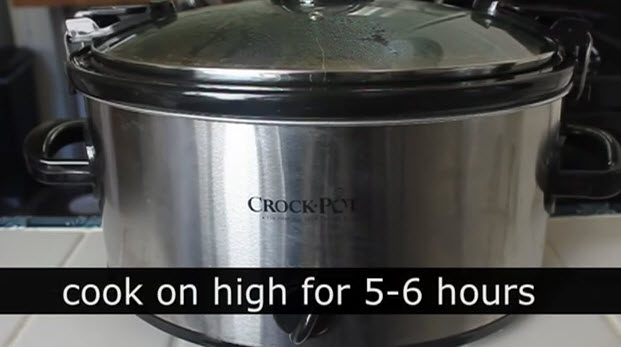 You're almost done, place the lid and cook on high for 5 to 6 hours.
Click the "Page 2" Button for the additional task when cooking: