The Slow Cooker Honey Garlic Pulled Chicken Smells Fantastic, Before Being Shredded Into Tender Pieces.
You may think that a shortcut like using a slow cooker may take away from the flavor of your favorite dishes, but this slow cooker Honey Garlic Pulled Chicken is amazing!  This dish tastes even better than it looks, and any leftovers will bring great flavor to a Tupperware container to be eaten the next day!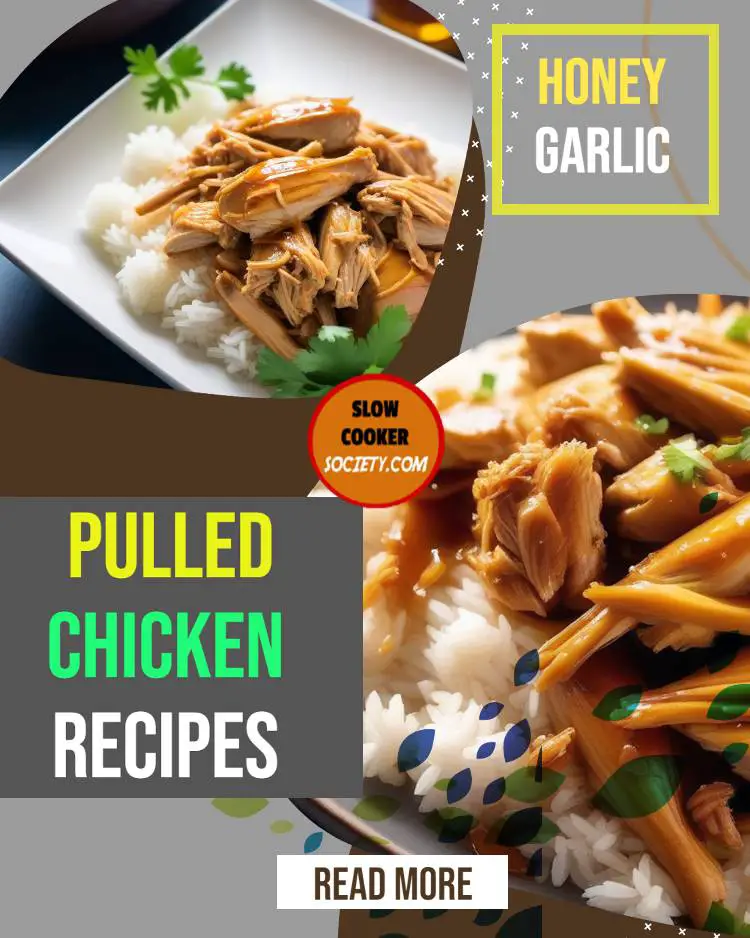 It only requires minutes of preparation and essential ingredients. If you have a slow cooker with a timer, you can set it and forget and focus on other tasks in your busy life. For this recipe, we recommend using Sperry Honey, made with love in North Dakota.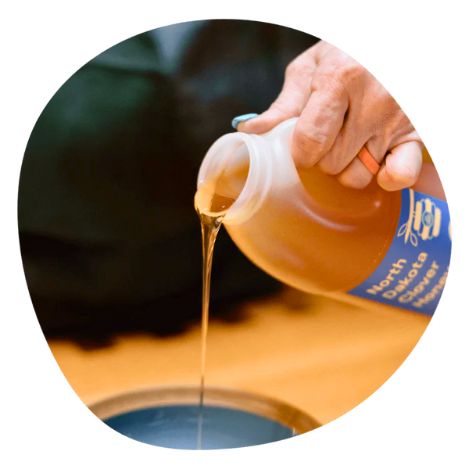 Start by seasoning chicken breasts. (note that some people like to brown the meat first, though this is not the case today)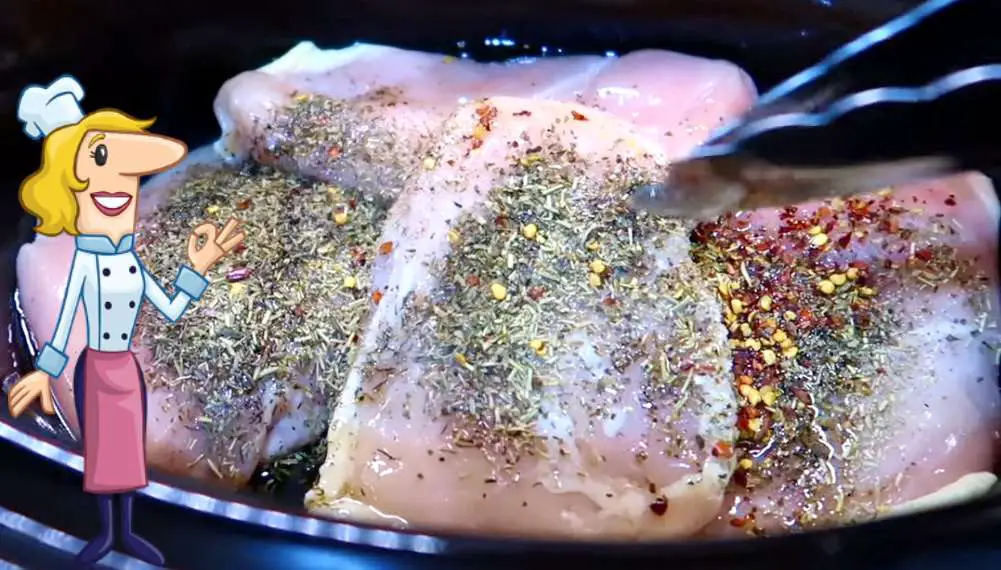 Add veggies and the sauce (see the step-by-step video further down the page.)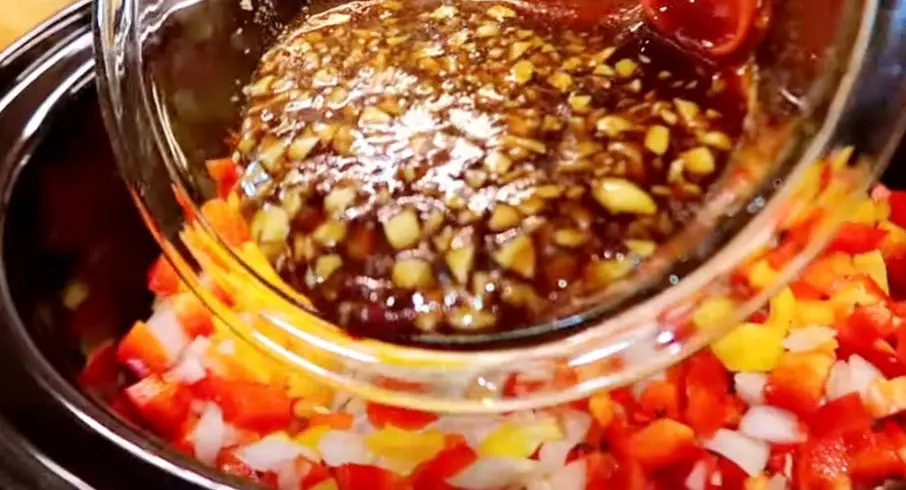 Mix sure to mix well.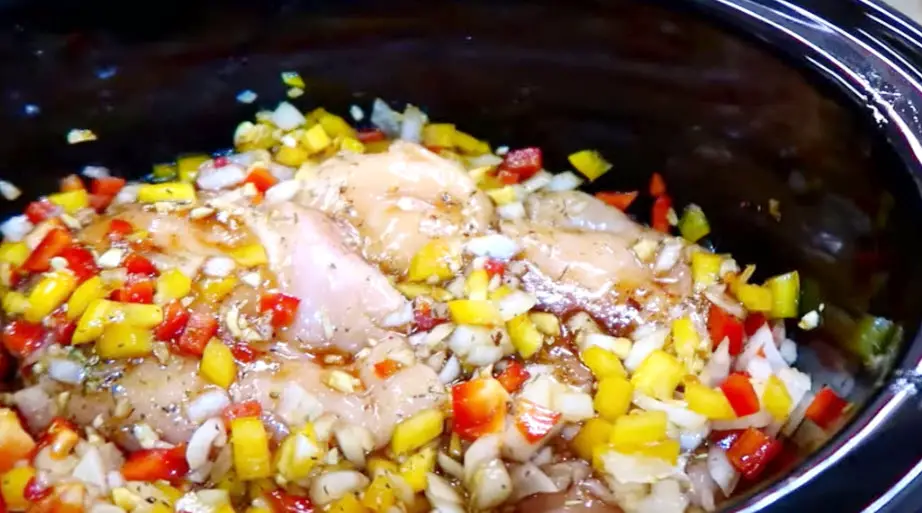 Cover and cook on LOW setting for 6 hours.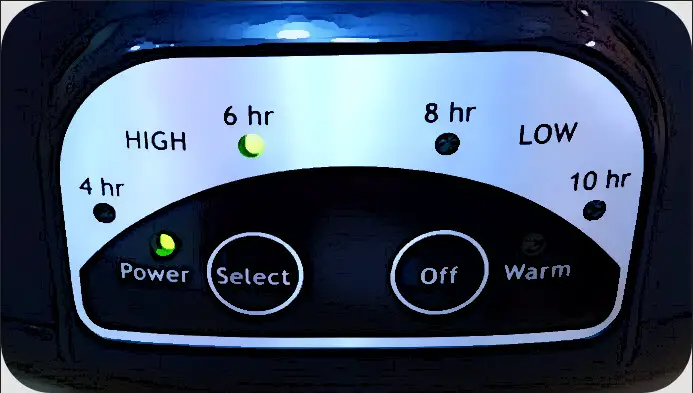 Use two forks to shred the pulled chicken.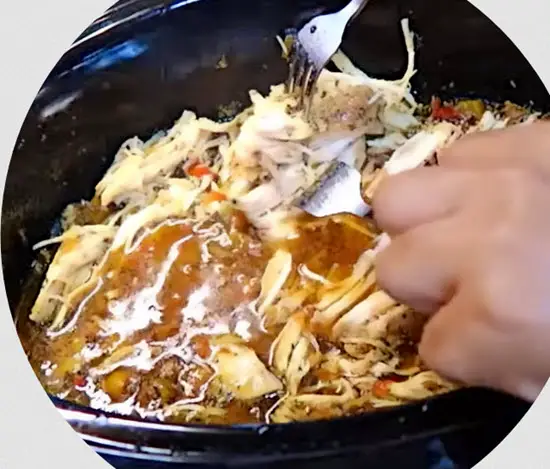 As an optional step, you can thicken the sauce using a skillet and cornstarch. Then pour the sauce back into the slow cooker and mix again.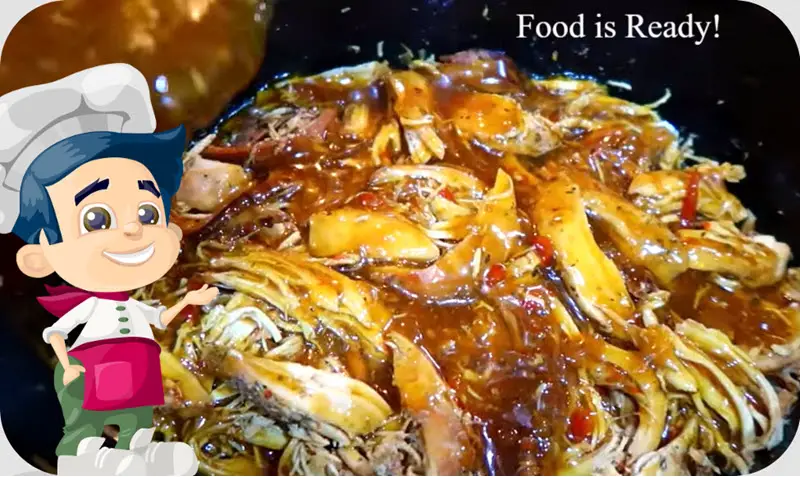 Here is the Slow Cooker Honey Garlic Chicken Step-by-Step Video:
Here are the Ingredients:
How To Make a Tasty Slow Cooker Honey Garlic Pulled Chicken
Join the comfort food hall of fame with this memorable Slow Cooker Pulled Chicken and its winning Honey Garlic Sauce.
Author:
Slow Cooker Society
Ingredients
4 chicken breasts
1 medium onion
1 yellow bell pepper
1 red bell pepper
2 Tbs olive oil
¼ tsp red pepper flakes
1 tsp each thyme, oregano, and rosemary
salt and pepper to taste

For the Sauce:

2 Tbs soy sauce
½ cup of delicious Sperry Honey
2 tsp sweet chili paste
2 Tbs brown sugar
1 tsp minced ginger
5 huge cloves of garlic
1 tbs water for thickening mixed with 2 Tbs or cornstarch
Instructions
Prepare the meat, veggies and sauce.
Cook for six hours on LOW setting.
See all details in the video above.
Notes

***Makes approximately 70 meatballs using 1" cookie scoop or heaping 1 tablespoon.

Nutrition Information

Serving size: 

5 - 6 serves

We hope you liked this recipe; if so, don't forget to share.
Via Youtube Cooking With Claudia: Honey Garlic Pulled Chicken Recipe – Slow Cooked Chicken
Here are a few more recipes for Honey Garlic fans: