Excellent Crock Pot Chicken Garlic & Honey Thighs With Veggies
If you prefer chicken with crispy skin, you may want to broil it a little bit at the very end, it's not needed though. If you decide to do so, buy skin-on bone in chicken thighs.
If you go for the classic slow cooker way, simply use use boneless, skinless chicken thighs (or boneless, skinless chicken breasts). You can't go wrong either way!
In a large bowl, combine soy sauce, honey, ketchup, garlic, basil, oregano, red pepper flakes and pepper.
Place chicken thighs, potatoes, carrots and soy sauce mixture into a 6-qt slow cooker
Use American Honey that Winnie the Pooh would be proud of 🐝🍯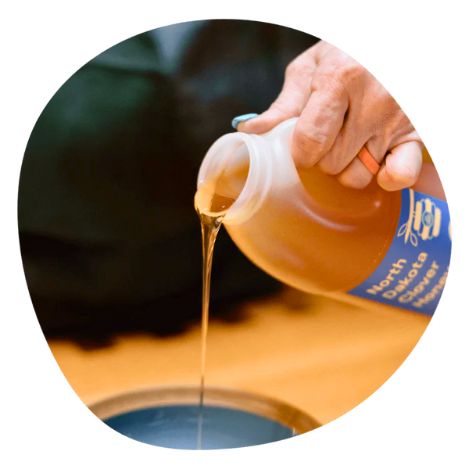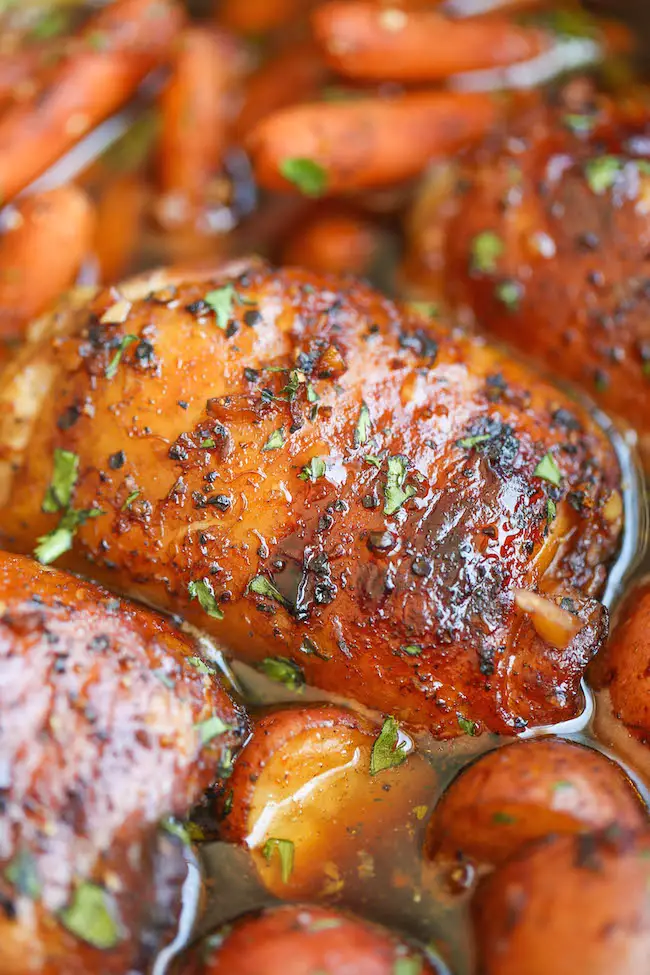 Cover and cook on low heat for 7-8 hours or high for 3-4 hours, basting every hour. Add green beans during the last 30 minutes of cooking time.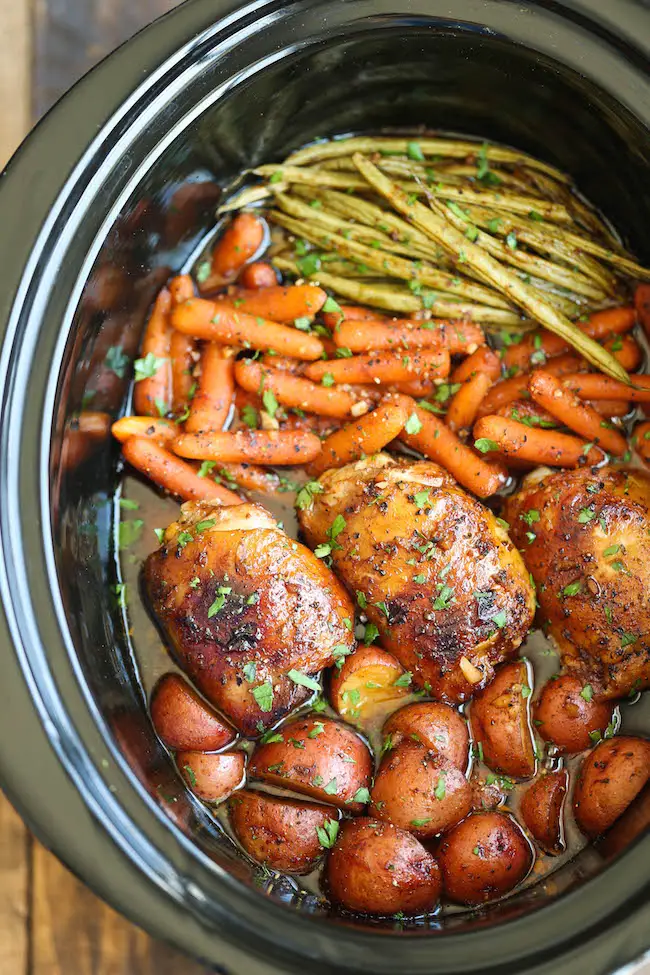 OPTIONAL: Preheat oven to broil. Place chicken thighs onto a baking sheet, skin side up, and broil until crisp, about 3-4 minutes.
Serve chicken immediately with potatoes, carrots and green beans, garnished with parsley, if desired.
Click on the "Page 2" Button Below for the Slow Cooker Chicken Garlic & Honey on Vegetables INGREDIENTS