Delicious Crock Pot Pulled Pork Burger Cont.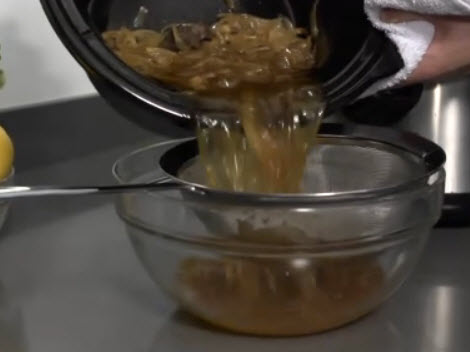 Set a fine-mesh strainer over a medium heatproof bowl. Pour the onion mixture from the slow cooker through the strainer.
Return the solids to the slow cooker above your pulled pork. Set the strained liquid aside, you can use it in another recipe.
Add the barbecue sauce, if using, and mix to combine. If you're not using barbecue sauce, use a spoon to skim and discard the fat from the surface of the strained cooking liquid, and then add 1/4 cup of the liquid at a time to the slow cooker until the pork is just moistened.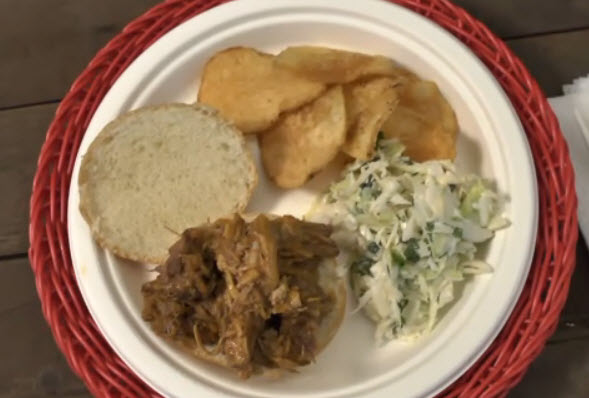 Taste and season with salt as needed and stir well. Then place the meat in a bun.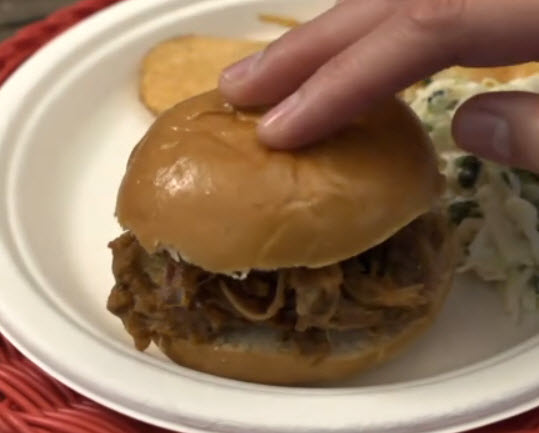 Ready, I'm hungry!
Click the "Page 3" Button Below For the Crock Pot Pulled Pork Burger INGREDIENTS: