I Felt It was Time to Prepare a Real Breakfast in the Crock Pot.
Yes, I have been using my slow cooker a lot for a while now, mainly for main dishes. My slow cooker saves me so much time. I'm not at home most of the day and the main benefit is to get a ready meal ready for the family when you come back.
But today we'll focus on a breakfast bake.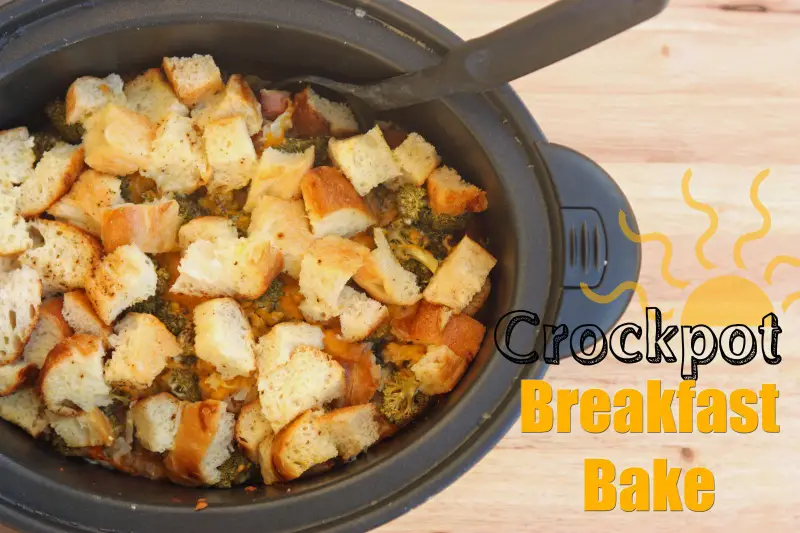 Interested? Let's have a look:
Chop all of these ingredients.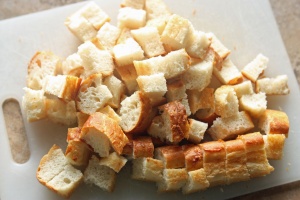 For this Crockpot Breakfast Bake Recipe we used focaccia bread – day old.  Full of flavor and a bit more dense.  It was delicious.  If the bread doesn't have enough substance, it will turn into gooey mush.  Unacceptable.  So use bread that has some body.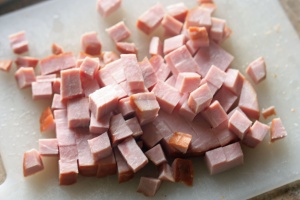 If you don't like ham, that is fine but this recipe really won't turn out the same.  The ham gives the entire bake a smokey delicious flavor.  It is a must.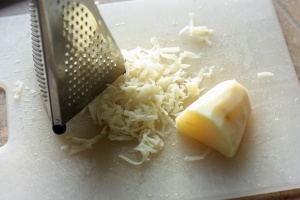 Potatoes are potatoes.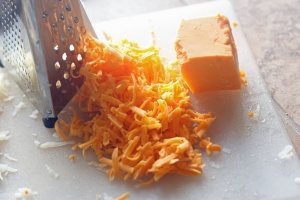 And for the cheese I used sharp cheddar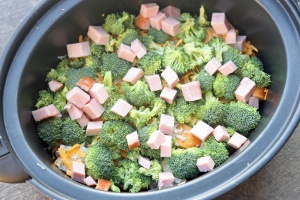 THE key ingredient to this bake: Broccoli.  Use fresh broccoli florets – a lot of them. You can also use frozen broccoli, make sure you use florets whatever you choose.  You will layer a bit more after the broccoli with bread and cheese.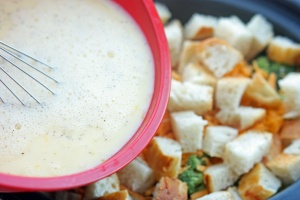 Whisk up the egg and milk mixture and then pour over the entire thing.
Bake it in the slow cooker for for 6-7 hours on low. You can let it cook overnight and wake up to a savory, but very broccoli smell!
Click the "Next" Button Below For the Slow Cooker Breakfast Bake INGREDIENTS: