The Tasty Marriage of Balsamic Salad & Chicken Sandwich.
In our society there are plenty of occasions to eat much more than we should. Of course that's great and always good to share good meals with family and friends and have a good time together.
Though, let's thing a bit about how we could balance those occasions with something healthier and get some lighter food. I found a perfect healthy recipe that you are going to prepare with the help of your beloved slow cooker.
DIRECTIONS:
Place all ingredients for the balsamic chicken (through garlic) into insert of slow cooker. Cook on high for 4 hours or low for 6 hours. Remove chicken from insert and pour balsamic sauce into a small sauce pan over medium heat. Cook until reduced by half, about 10 to 15 minutes.
Meanwhile, preheat oven to 350º F.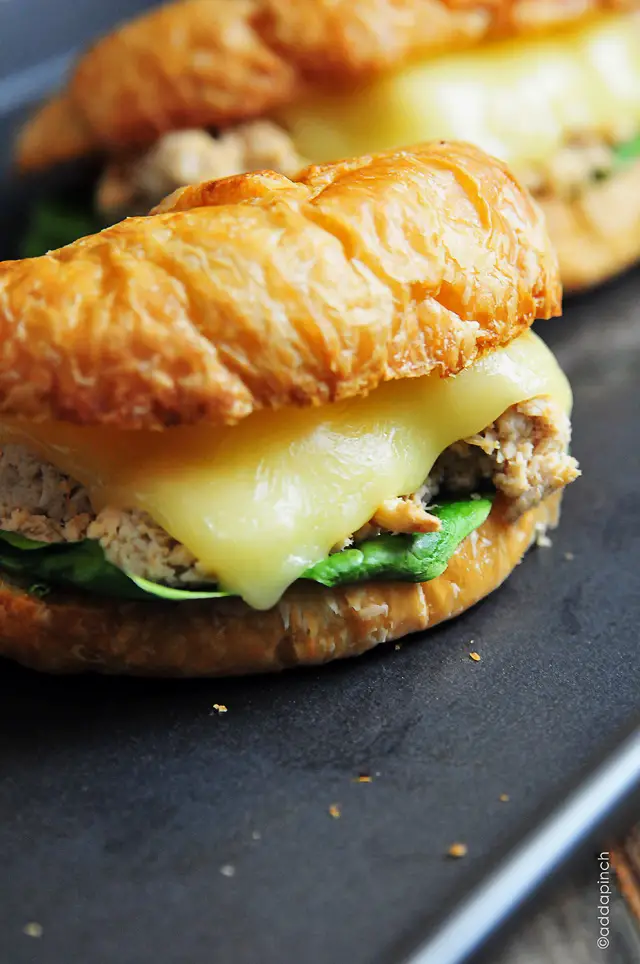 Break apart chicken into large chunks and mix together with cream cheese and about ¼ cup of reduced balsamic sauce. Set aside.
Layer spinach, prepared balsamic chicken salad, and cheese. Place into oven for 5 minutes or until cheese has begun to melt. Drizzle with more balsamic sauce, if desired. Remove from oven and top with other half of toasted croissant.
Slow Cooker Balsamic Chicken Salad Sandwich Ingredients
[one_third_first]Prep time: 10 mins[/one_third_first][one_third]Cooking time: 4 hours[/one_third][one_third_last]Total time: 4 hours 10 mins[/one_third_last]

INGREDIENTS

For the balsamic chicken:
2-4 skinless, boneless chicken breasts
½ cup chicken broth
¼ cup balsamic vinegar
2 teaspoons Worcestershire sauce
2 teaspoons soy sauce
2 teaspoons honey
pinch red pepper flakes
2 cloves garlic, chopped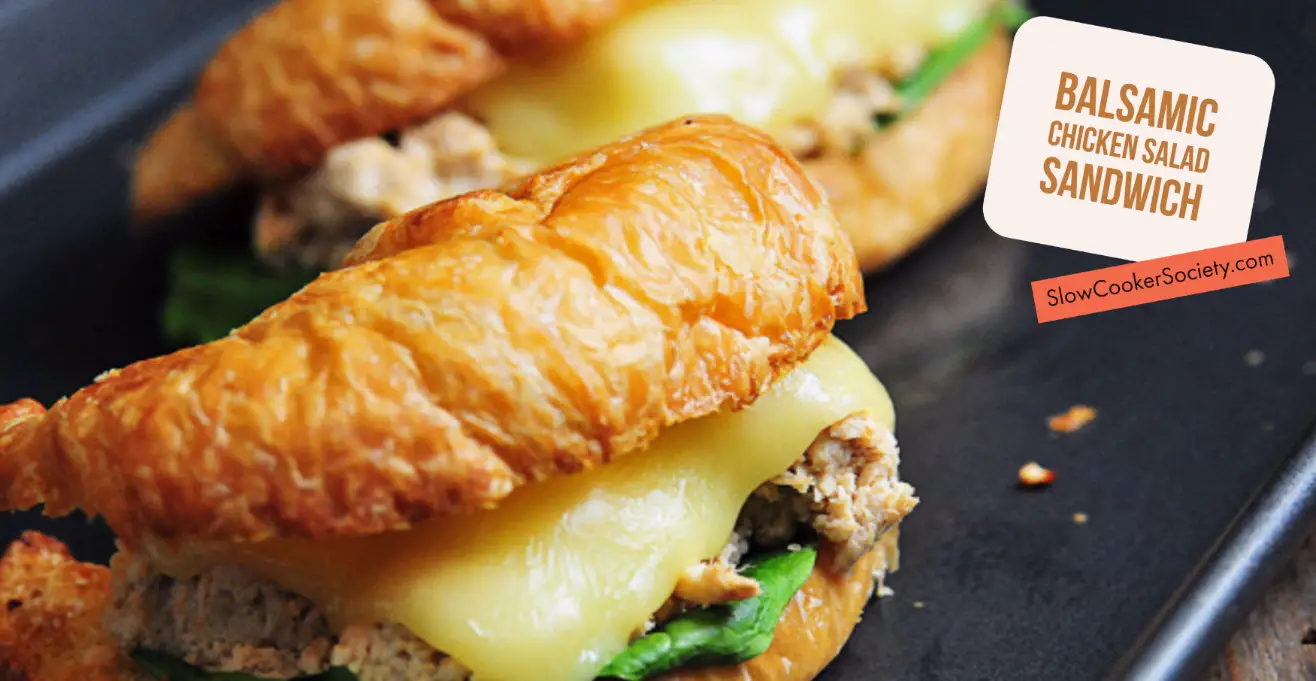 For the sandwich:
4 ounces cream cheese
6 large croissants, halved and toasted
1 cup fresh spinach
6 slices Monterey Jack cheese
Hope you liked it and don't forget to share 🙂
Via add a pinch Toasted Balsamic Chicken Salad Sandwich Recipe