Healthy Crock Pot Pasta e Fagioli Soup – Soon Your New Favorite.
This rich and healthy soup will be a winner with everyone at the table. This Pasta e Fagioli Soup is a "copycat" of the famous Olive garden e Fagioli… Making healthy soup is easy.
You may also like the Crock Pot Pasta e Fagioli Soup recipe we made few weeks ago
It's absolutely delicious and involving a little prep. but not that much 🙂
Simply brown the meat in a skillet before adding it into the slow cooker. You can use extra-lean ground turkey and a pinch of red pepper flakes (totally optional) to give it that extra bump of flavor.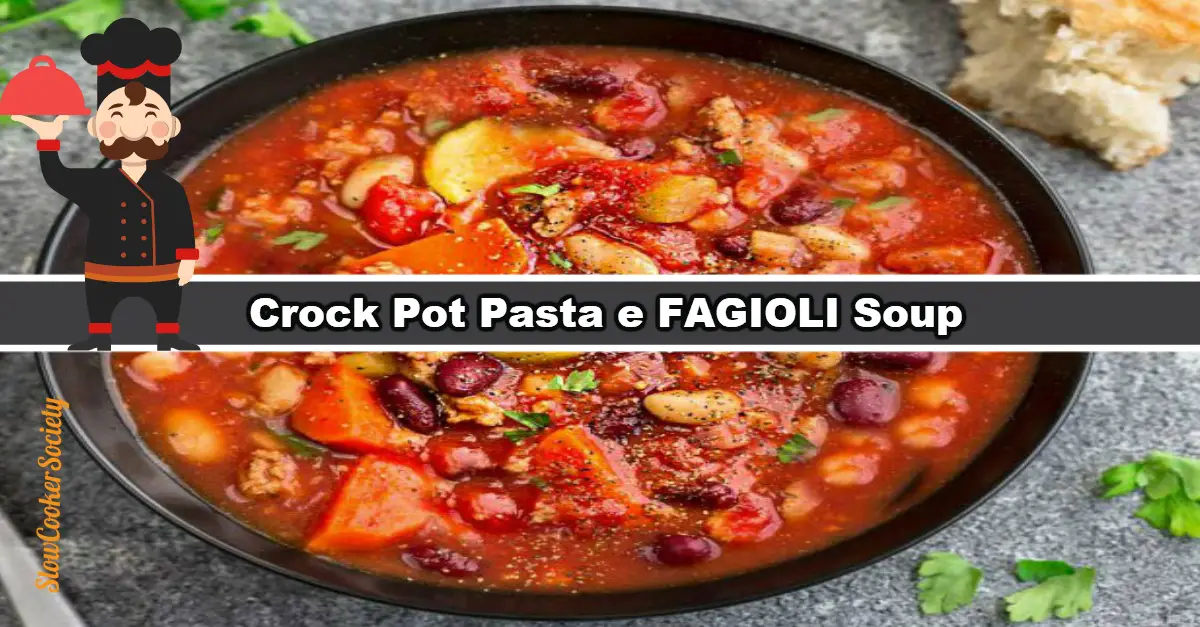 In a large skillet heat some oil over medium-high heat. Cook the onions for 1 to 2 minutes until fragrant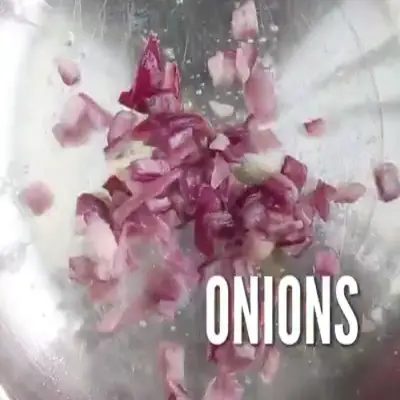 Add the turkey.


Some garlic and red pepper flakes (optional).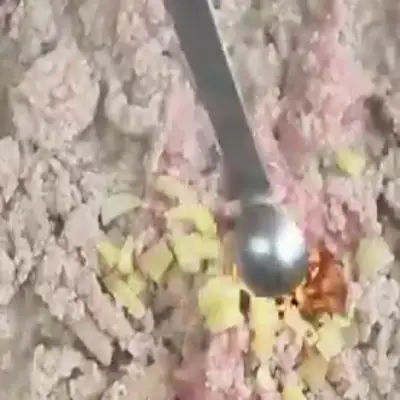 Brown the meat until it's no longer pink. Drain any fat and transfer contents to slow cooker.
Time for the celery, carrots, diced tomatoes and the tomato sauce.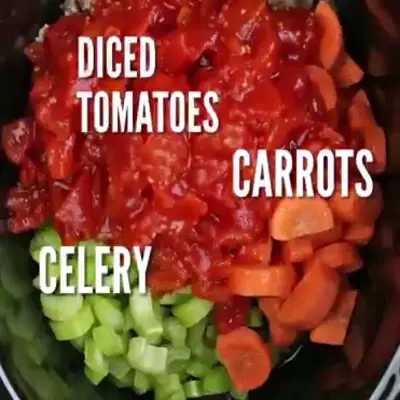 Pour the broth.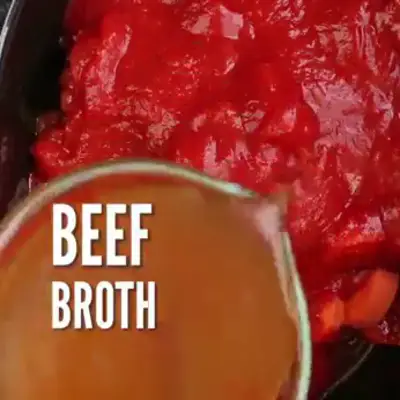 Some Italian seasoning.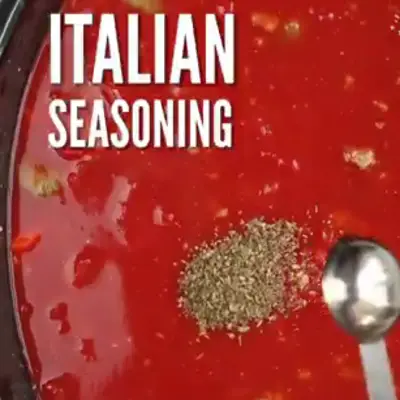 Fennel seeds.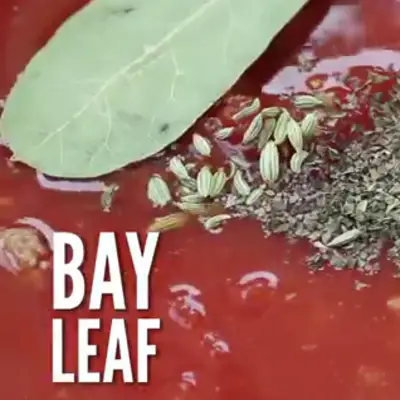 Thane a bay leaf.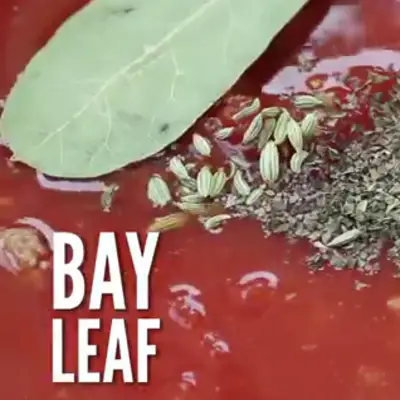 Add the beans and zucchini.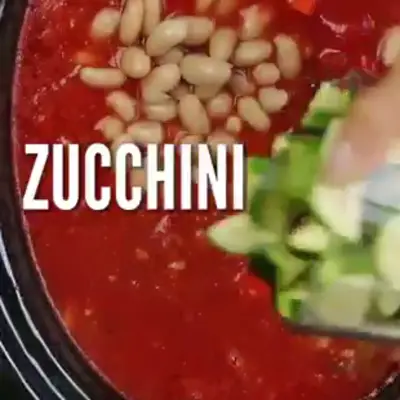 And finally pasta .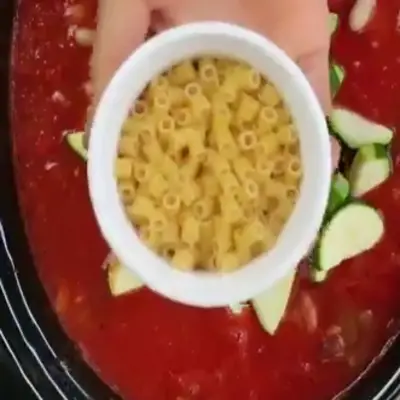 Season with salt and pepper and it is now time to cover and cook on LOW for 5-6 hours or HIGH for 3 hours or until pasta is tender.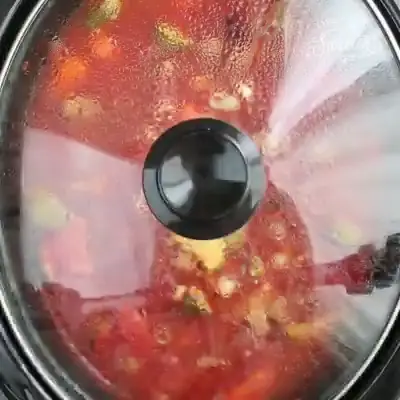 Season again with salt and pepper to taste and discard bay leaf. Stir in balsamic vinegar if desired. If soup is too thick for your liking, add more water as needed.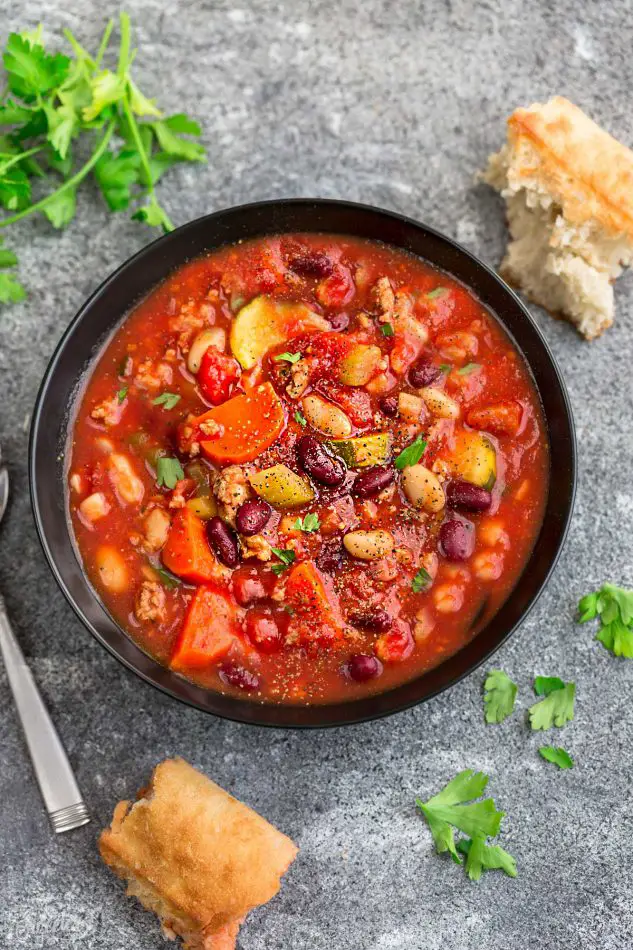 Ladle hot soup into bowls and garnish with fresh chopped parsley.
See the step-by-step video and all ingredients on page 2.
Click the "Page 2" Button Below for the Crock Pot Pasta e Fagioli INGREDIENTS and Video