Slow Cooker Butternut Squash Soup that will please everyone in the family.
We're heading towards the end of the year with plenty of celebrations packed with food, food, and more food planned, I'm proposing a lighter recipe that will be perfect for the evenings so that you won't need to go to the gym to lose weight afterwards. I found this great recipe on Gimme Some Oven.
Simply throw your vegetables in the slow cooker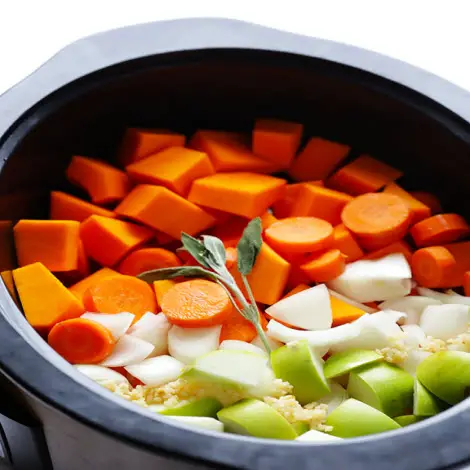 …then once the slow cooker has done its thing, puree it to smooth perfection using an immersion blender.  (Or a traditional blender.)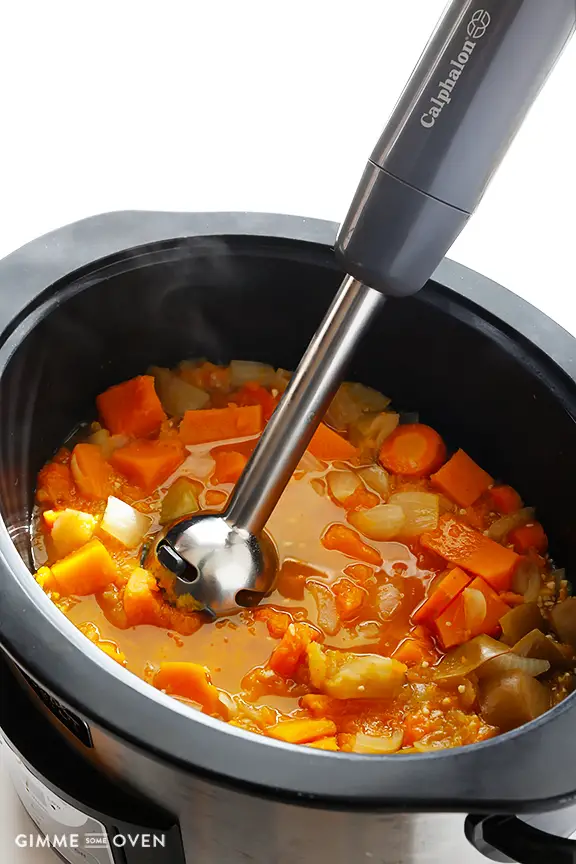 Until all vegetable are well mixed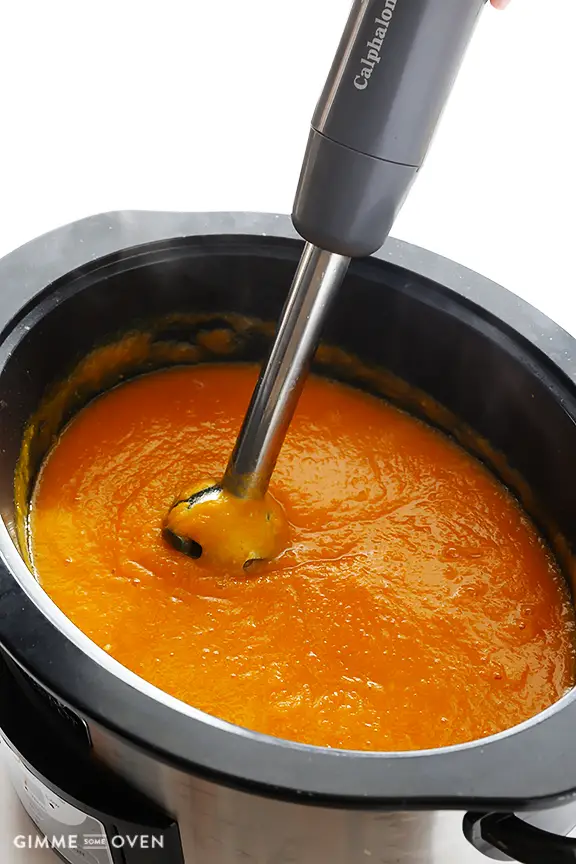 Stir in some coconut milk to make it nice and creamy…
Depending on how like it use some extra coconut milk and cayenne pepper sprinkled on top, so that your friends can control their level of spiciness.  But feel free to garnish it with whatever sounds good.
Click the "Page 2" Button below for the Butternut Squash Soup INGREDIENTS List: