Delicious Crock Pot Chicken Ranch with Creamy Sauce
When I don't want to cook for hours I need to use my magic tool, this is when my beloved slow cooker comes into the game. Always there when I need it, doing its job at a slow pace for wonderful results.
So, what do we eat today? ( THE question my kids ask again and again 🙂 I believe/hope it's because I cook great food).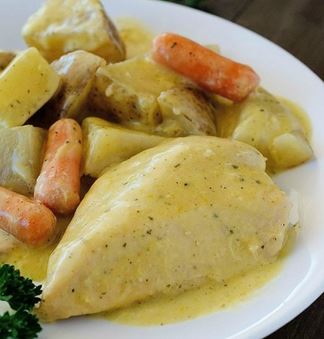 This Creamy Chicken is a new slow cooker recipe we particularly appreciate. It's dinner all in one! You've got your meat, potatoes and veggie cooked and ready to eat once the time is up. I love that! Not only is this recipe super convenient it is delicious. The ranch flavor is just perfect. Not too overpowering at all.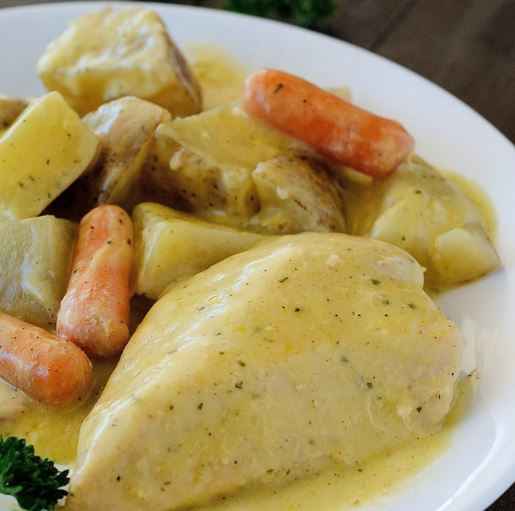 Spray a large crockpot (I use a 7 quart) with non-stick spray. Place cut potatoes and baby carrots in the bottom of crockpot. Lay chicken breasts over the top.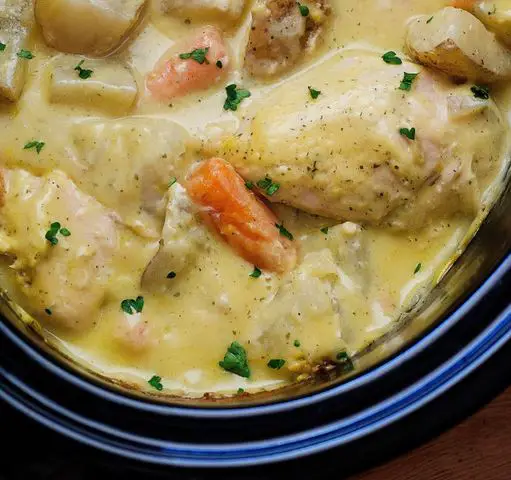 In a medium bowl, whisk together cream of chicken soup, dry ranch dressing mix and milk. Pour this mixture evenly over the chicken. Cover with lid and cook on High heat 5 to 6 hours OR on Low heat 8 to 9 hours.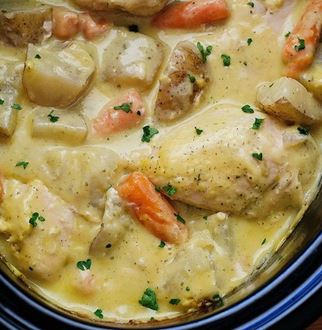 Top each serving with fresh chopped parsley, if desired.
Click the "Page 2″ Button" Below the the Slow Cooker Creamy Ranch Chicken INGREDIENTS: