Crock-Pot Basil Chicken in Coconut Curry Sauce
If you are like me, you cook exotic meals from time to time, just to break the routine and pretend you're on vacation traveling the world. These wonderful chicken thighs will spend some time in the crock-pot, with our coconut basil and curry sauce…
Oh my gosh, feeling inspired today… simply because I closed my eyes for a minute… I'm in Asia… (let's dream a little bit…)
One sure thing…, this combination is a winner. The sauce will be excellent! (I predict that my kids will steal leftovers directly from the fridge, they'll vanish like by magic)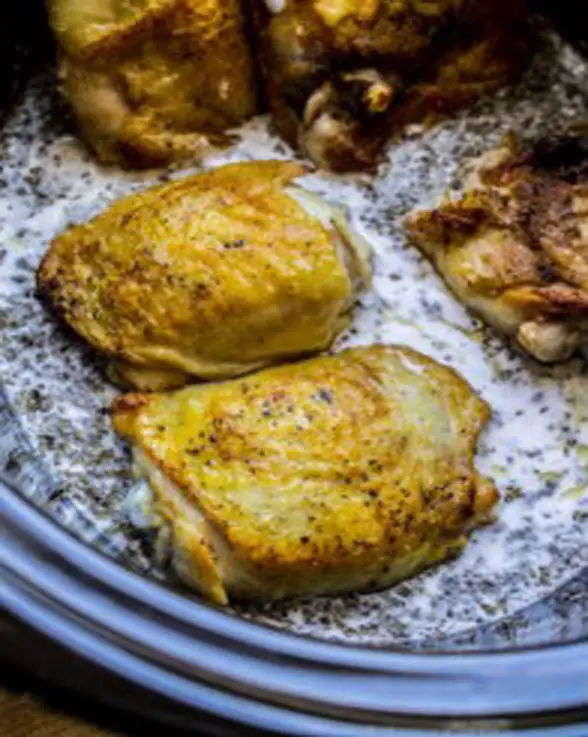 This recipe uses bone-in, skin-on chicken thighs that you sear on a skillet first.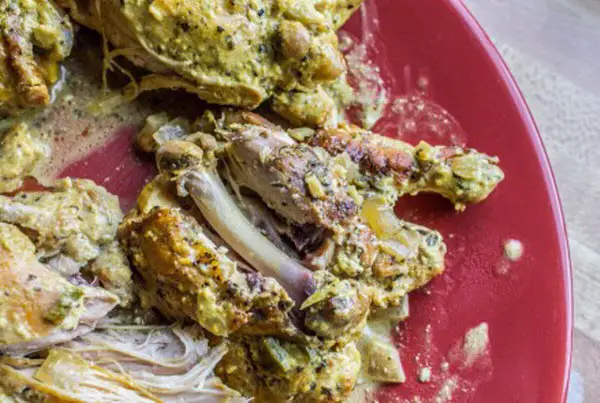 By the time they are done slow cooking, they are falling off the bone, and the caramelized flavor from the searing step has transformed the meat into something simply amazing.
Remove the skin from the chicken using your fingers and a serrated knife.
Salt and pepper each thigh.
Heat a large skillet to medium-high heat.
Add 1 teaspoon oil (or you can use nonstick spray).
When the oil is hot, add 3 chicken thighs.
Cook for about 2 minutes, until nicely browned on the bottom. Then flip the chicken over to brown the other side for about 1-2 minutes.
(Note: The photos show the meat was seared skin on. Both ways are possible, you may try them both, it's definitely a matter of taste.)
Move the chicken to a plate.
Repeat the searing process with the other 3 chicken thighs. If there is still enough grease in the pan, then you don't need to add more oil.
Meanwhile, in a crock pot, combine coconut milk, basil, 2 teaspoons salt, 3/4 teaspoon pepper, yellow curry, and chili powder (to taste). Stir to combine.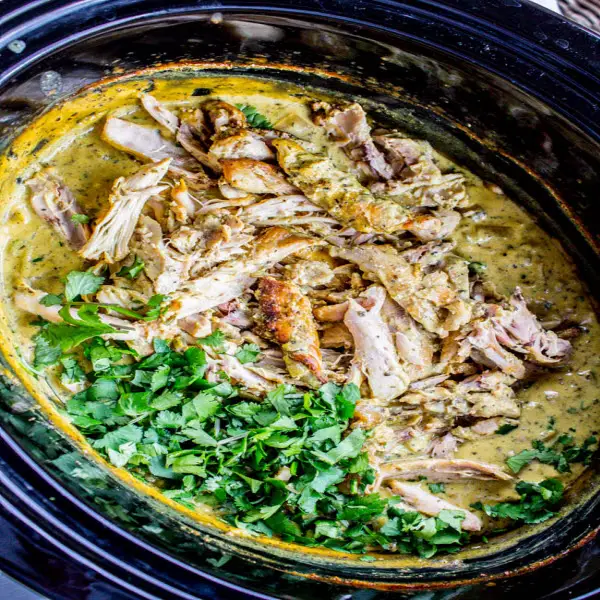 Add the chopped red onions, garlic, and jalapeños.
Add the browned chicken and stir to combine.
Cook on high for 4-5 hours or on low for 6-8 hours.
Remove the chicken from the slow cooker and transfer it to a plate or cutting board. Let cool for a couple of minutes.
Add the ginger into the slow cooker.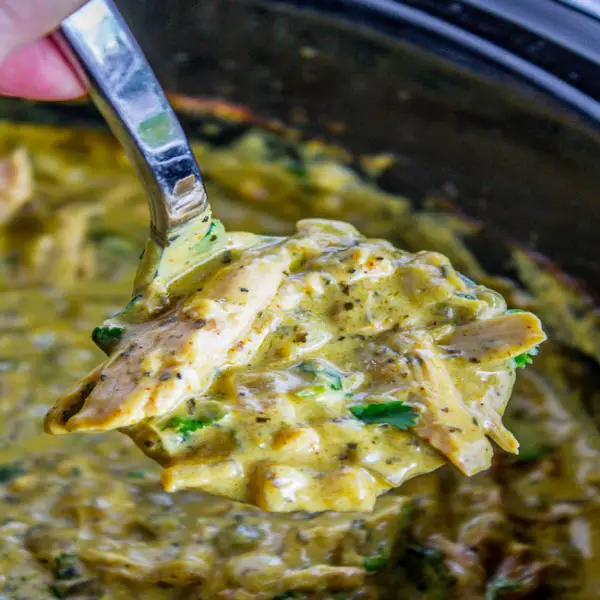 Finalize the sauce.
In a small bowl, combine cornstarch and one tablespoon COLD water. Stir until it's not lumpy.
Add this to the crock pot and stir.
Shred the chicken, removing the bones and any tough bits. It should just be falling apart.
Return the meat to the slow cooker and stir.
Return the lid and cook for another 10 minutes.
Season with salt and pepper to taste, and stir in cilantro.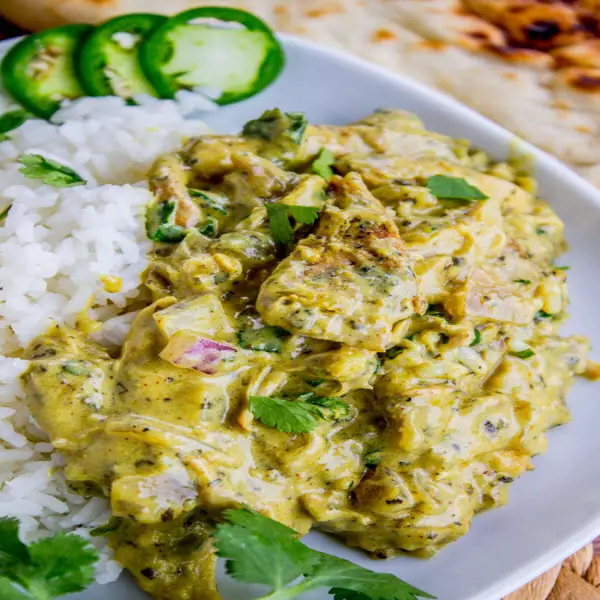 Serve with rice, cauliflower rice, or anything you fancy…
Click the "Page 2" below for the Crock Pot Chicken Curry INGREDIENTS