Here's How To Fix Crock Pot Most Common Problems (7 of them)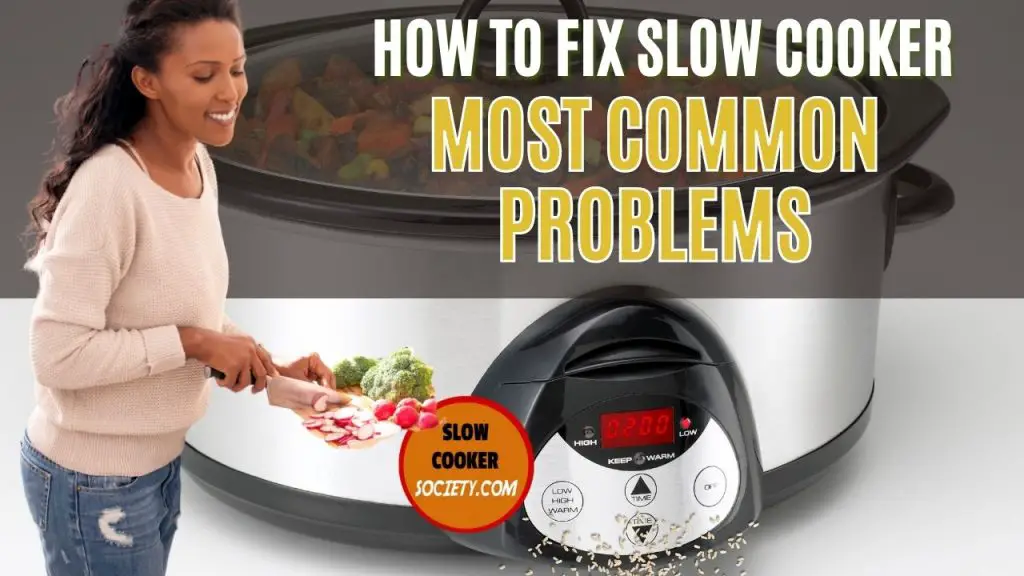 So, you love food and don't have much time to cook? In that case, use a slow cooker. It is a great appliance that makes wonderful dishes, but it can be a little intimidating when you start using it.
You may have several questions about how to use it and avoid the most common mistakes…
Here are 7 common slow cookers problems and what to do if and when you encounter them!
Problem #1: The food isn't cooking evenly.
This is a common problem with slow cookers. For example, if you're making a beef stew with carrots, some may be mushy while others are too hard. Food that's cut into pieces that are the same size will cook more evenly than food that's chopped haphazardly. Soft and fast-cooking vegetables can usually be added towards the end of the total cooking time, so they don't break down into mush.
Problem #2: It makes too much food.
Many slow cooker recipes make large portions, especially for small households. Luckily, many types of meat roasts, soups, and stews freeze well, so you can store them for days you're too busy to cook.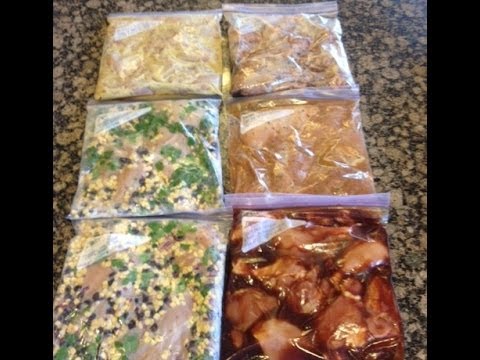 Problem #3: The food's too liquid.
For slow cookers, you need about half the liquid that traditional oven or stovetop recipes call for. If the recipe isn't optimized for a slow cooker, cut the amount of liquid by about 50%.
If your final dish is too watery, remove the lid and turn the slow cooker to high for about an hour. This will allow some moisture to evaporate, thickening the sauce/broth.

 
Problem #4: Meat comes out dry / tough.
When you're cooking meat in the slow cooker, the leaner the cut, the drier it tends to get. That means fattier cuts of meat, like pork shoulder roasts and beef pot roast, do better than leaner ones, like pork sirloin or chops. If the meat comes with skin or a fat cap, leave that intact to keep the meat from drying out.
It's also possible that the meat cooked too long.
Problem #5: You aren't sure whether to use the low or high setting.
Believe it or not, the low versus high settings aren't different final temperatures. Instead, the high setting gets the slow cooker to the boiling point faster than the low setting. Then, the contents will remain at a simmer for the rest of the cooking process. I prefer the low setting because I think meat comes out more tender with the longer cooking time.
Check out the Slow Cooker Conversion Chart HERE.
Problem #6: There's no automatic shut-off / timer.
This one's a valid concern with a simple solution. If you can't be around to switch off the slow cooker and yours has no automatic shut off, purchase a lamp timer! Then, plug your machine into that, set it, and it'll turn off even if you aren't home.
Problem #7: Don't know what to cook…
This is an easy one… Go to the home page and find hundreds of delicious slow cooker recipes, SlowCookerSociety.com
Final note: Always read the user manual before using an appliance.
Don't forget to SHARE if you found this post useful!
Source Stupid Easy Paleo 6 Common Slow Cooker Problems and How To Fix Them