Crock Pot Dr. Pepper Pulled Pork Recipe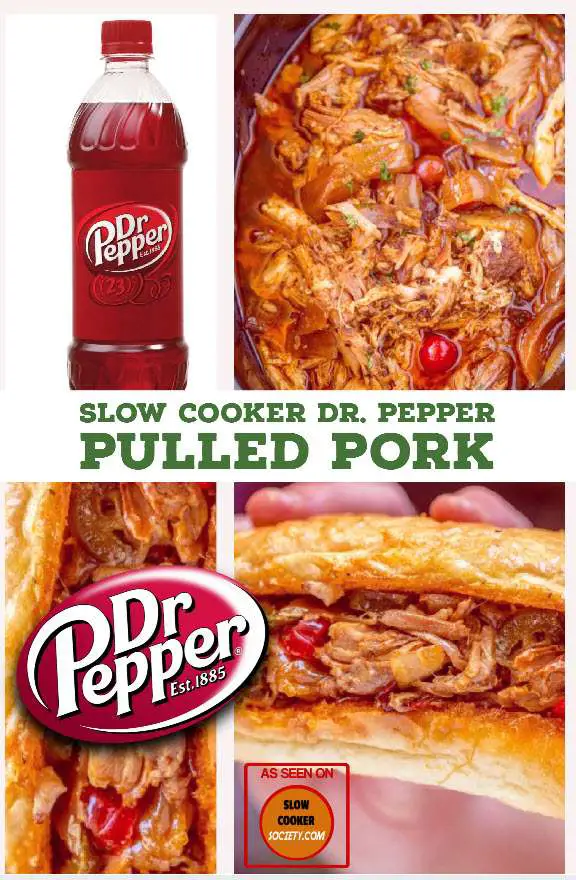 Pulled Pork is perfect when you need to serve a little crowd, families or even for easy meals for one person or a couple. Then simply keep the leftovers in the fridge for the coming days.
If you are a pulled pork fan, you need to try this recipe made with Cherry Dr. Pepper… Mmmm, sweat and juicy, with special ingredients too! Maraschino cherries and sweet jalapenos.
The resulting pork is outstanding. It's sweet, salty, and a little bit spicy.
You can use this pulled pork in all sorts of ways… steamed buns, tacos, sandwiches, or with mashed potatoes and veggies as a side dish…
Your imagination is the limit!…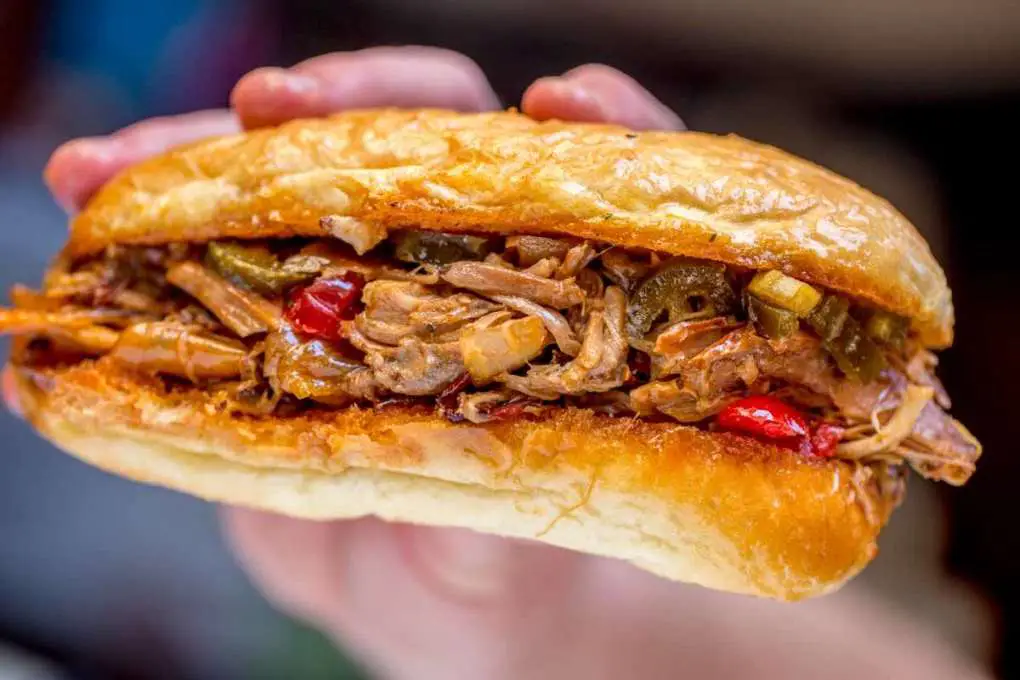 INGREDIENTS List:
5 pound pork shoulder ("pork Butt")
1 teaspoon kosher salt
1/2 teaspoon ground black pepper
1 whole yellow onion, cut into 8 wedges
1/2 can Chipotle Peppers In Adobo Sauce
8 ounces Cherry Dr. Pepper
2 Tablespoons brown sugar
1 cup maraschino cherries (including juice)
1/4 cup sweet jalapenos
DIRECTIONS:
Put all the ingredients into the slow cooker together, go in order of the list and cover the pork carefully with each item in order.
Cover and cook on low for 8 hours.
If you'd like to serve with the leftover liquids, strain the fat first.
Click the "Page 2" Button Below to see Step By Step Dr. PEPPER Pulled Pork videos.