Finally here it is!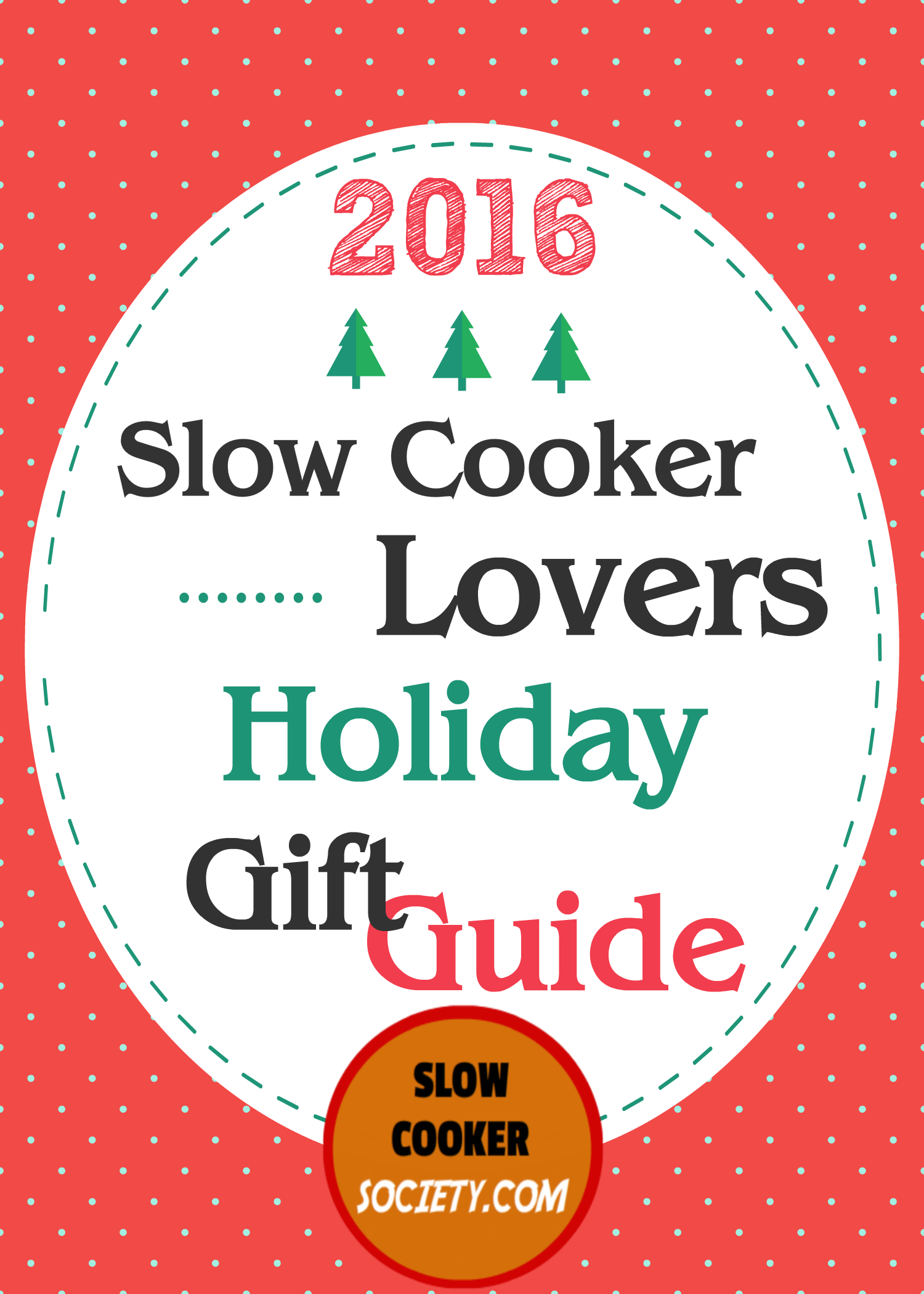 End of the year and Holiday season are around the corner. Many  food enthusiasts (perhaps you're one of them) asked for a list of recommended slow cookers and crock pot related products.
Slow cookers are real time savers, but what's more important is that you cook exquisite meals in them. So, here's a short list of 9 products that will ease your life even further (hint, hint… put some of them on your wish list). They will be perfect presents for people you care of.
We hope you enjoy this holiday gift guide and we want to wish you all a very happy holiday season!
This list contains affiliate links. At no extra cost or effort to you we earn a small commission off each sale when you purchase a product through one of our links. Thank you for supporting this blog!
Slow Cooker Holiday Gift Guide:
It remains one of the most popular and highly rated slow cooker available on the market.
Easy to clean, its 6 quart oval pot is perfect for dishes like BBQ ribs or a whole roast.
Its size fits most families and the locking lid makes it great for preparing food when you have to travel. Using the programmable feature, you'll be able to set and forget it for cook times anywhere from 30 minutes up to 20 hours.

A great alternative to the Crock-Pot above.
It has a nice feature that reads the actual temperature of food as it cooks; the temperature is displayed on the slow cooker control panel.
Highly recommended too.
I used to ask my husband to shred pulled meat with two forks… Not anymore…
These claws are the perfect size for my hands and easily pull meat apart into nice shredded pieces.

 Are you ready to dominate chicken, beef, brisket, turkey, poultry, hams, roasts and anything from your slow cooker, grill or smoker in record time?
The perfect gift for your husband, brother or any Football Fan.
Get the party started with fan favorites like pulled pork, teriyaki chicken wings, nacho cheese dip, and more.
Manual high, low, and warm settings make it easy to cook and serve a wide range of winning dishes while cheering your team on to victory.
Click to choose your Own Football Team.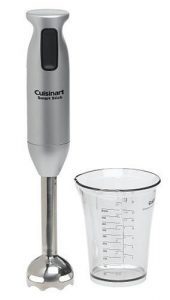 A well-constructed, very powerful, easy to use and easy to clean hand blender.

Perfect for our slow cooker soups like the Butternut & Chili Soup and for anything from shakes to mashed potatoes.
It has its place in any kitchen.
Makes the clean up a breeze! 
Cook all day and then just throw the liner away. All the crock pot needs is a wipe down and it is ready to be used again.
Not only you don't have to worry about the mess but it frees up time for other things
If you are looking for a way to carry your Crock-Pot to a potluck or a tailgate this is a great bag to retain warmth and keep spills to a minimum!
Tip: you may want to double check your dimensions before ordering…
Wanna cook with your kids or grandchildren?
This might be the best present to start their cooking journey, preparing food for the whole family… (under your supervision of course). A simple slow cooker with basic features that is easy to use and clean.
So CUTE!
Looking for easy recipes? Check out the popular 500 Crock-Pot recipes.
You're concerned about food contamination? PanSaver EZ Clean makes food safer since food cooked with PanSaver never touches the pan the chance of surface contamination is eliminated. They work well in the crock pot or oven pan or casserole dish. Makes clean up a snap!
Last but not least, they are much cheaper than other brands or buying the ones at the grocery store.
​