Crock Pot Italian Beef Meatballs Ingredients list:
INGREDIENTS:
½ cup milk
4 eggs
2 lbs ground beef
12 ounces bulk mild Italian sausage
1 ¼ cups Italian seasoned breadcrumbs
¼ cup shredded Parmesan cheese
2 teaspoons salt
½ teaspoon pepper
¼ teaspoon garlic powder
2 (24 oz) jars marinara pasta sauce (or make your own & use 6 cups)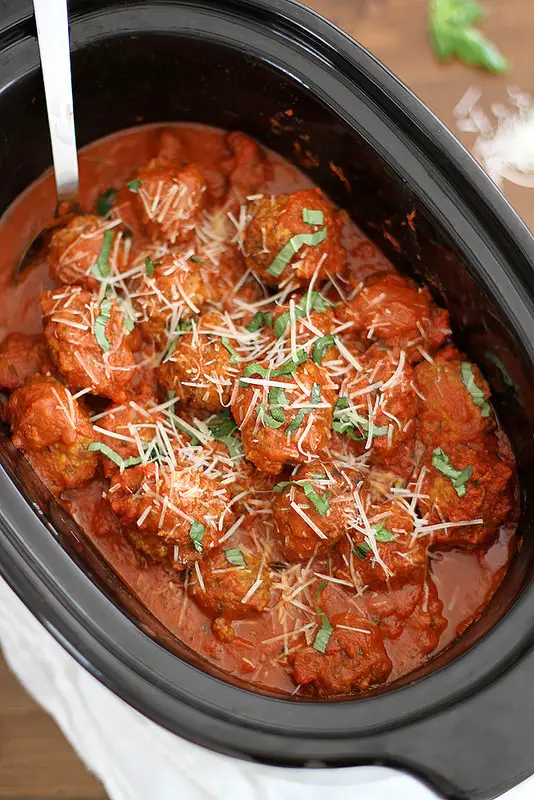 Watch the video:
An amazing thing with these meatballs is that they can be served as a main dish or as an appetizer right out of the slow cooker, or together with your favorite pasta. They could as well make scrumptious sandwiches.
I hope you enjoyed it, if so feel free to share!
via Girl Versus Dough  Slow Cooker Italian Meatballs
More recipes like this: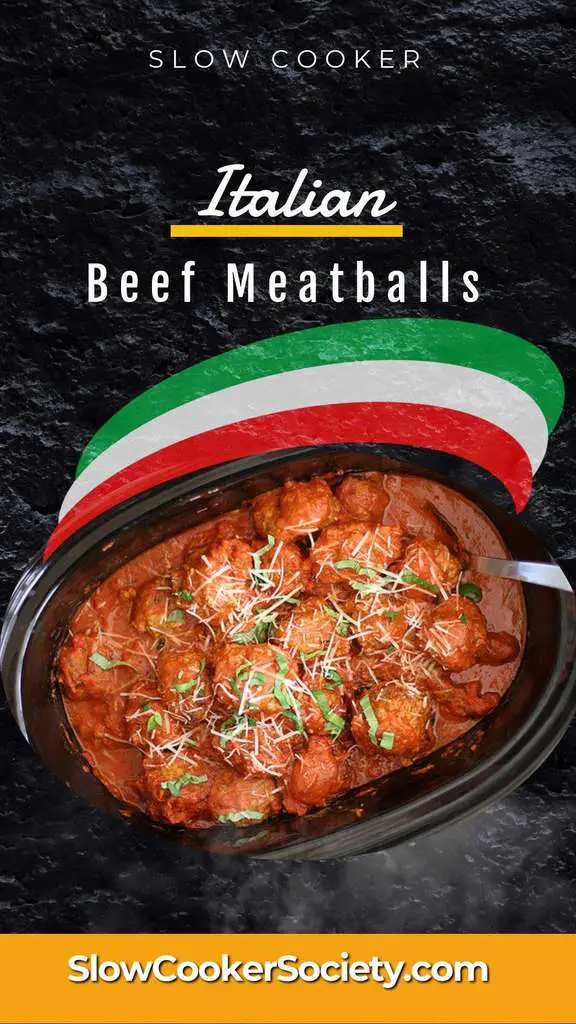 Who doesn't love meatballs? The slow cooker Italian beef meatballs are sure to have your guests coming back for more. Serve these succulent and juicy beef meatballs with some pasta, on a hoagie, or over a pile of sautéed vegetables in this special recipe for the best Italian beef meatballs ever.