Easy Crock Pot Soup – A Delicious Corn & Chicken Chowder
You're gonna love this simple recipe that makes the house smell so good! Perfect anytime of the year, even better when it's cooler outside.
Let's start:
We're gonna need a few veggies for this healthy soup…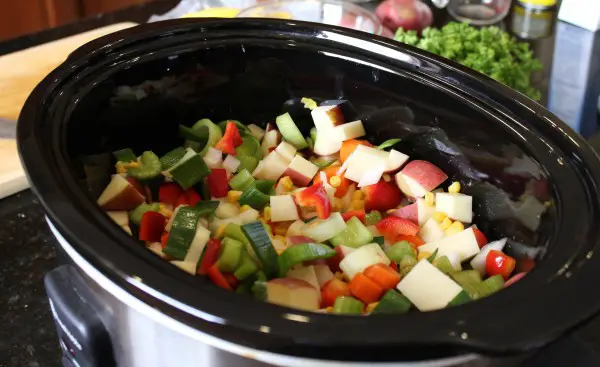 First, add everything to the slow cooker, except for the heavy cream, cornstarch, bacon and parsley.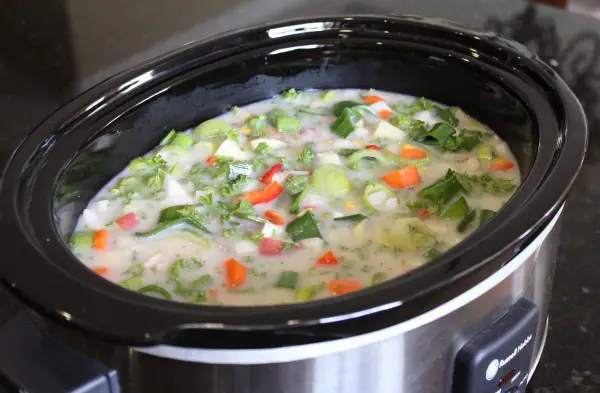 Cover and cook on high heat setting for about 4 hours HIGH, or for 8 hours on LOW.
Once chowder has cooked and potatoes are tender, whisk the heavy cream and the cornstarch in a bowl until smooth. Stir into slow cooker and cover and cook for an additional 15 minutes.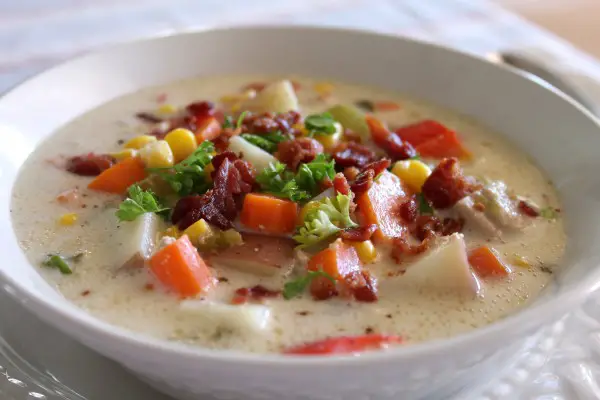 Click to watch the How To Video below:

Season with salt and pepper to taste. Before serving, top individual bowls with a sprinkle of fresh parsley and crispy bacon.
Click the

"Page 2" Button Below

for the Slow Cooker Chicken Corn Chowder

INGREDIENTS LIST