Easy Crock Pot Soup – A Delicious Corn & Chicken Chowder
You're gonna love this simple recipe that makes the house smell so good! Perfect anytime of the year, even better when it's cooler outside.
Let's start:
We're gonna need a few veggies for this healthy soup…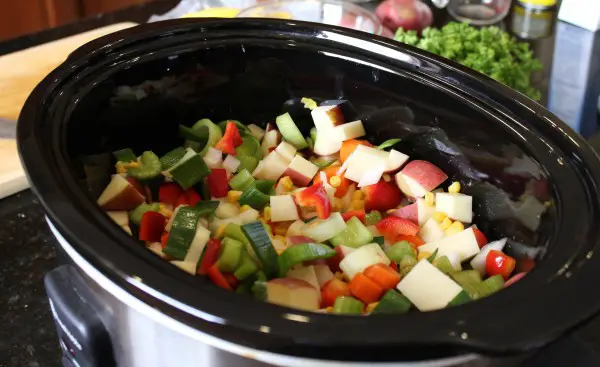 First, add everything to the slow cooker, except for the heavy cream, cornstarch, bacon and parsley.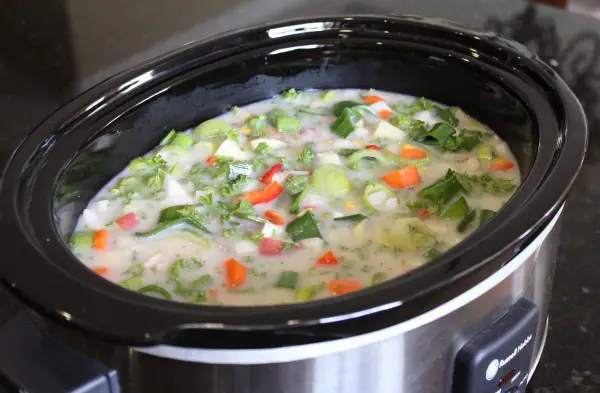 Cover and cook for about 4 hours on HIGH, or for 8 hours on LOW.
Once the chowder has cooked, and the potatoes are tender, whisk the heavy cream and the cornstarch in a bowl until smooth. Stir into the slow cooker, cover, and cook for 15 minutes.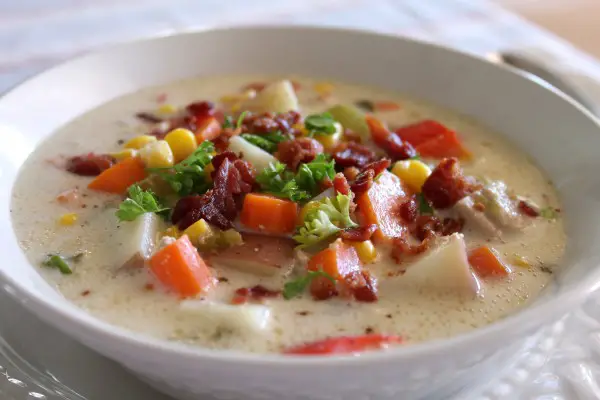 Click to watch the How-To Video below:
Season with salt and pepper to taste. Before serving, top individual bowls with a sprinkle of fresh parsley and crispy bacon.
Click the

"Page 2" Button Below

for the Slow Cooker Chicken Corn Chowder

INGREDIENTS LIST