Crock Pot Italian Meatballs – There will never be enough for your Husband and Kids…
Cooking meatballs in the slow cooker is great because the meat and tomatoes match really well together and all the family is fan of Italian-style food. The best thing with a crock pot is that you have to do very little preparation work. Only spend a few minutes preparing the ingredients and simply drop them into the pot, that's it!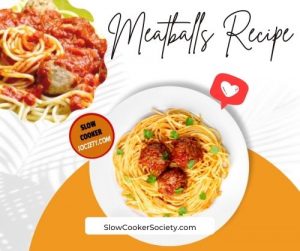 Enough said, let's focus on our meatballs:
Prep time: 
Cook time: 
Total time:  Yields: About 40 meatballs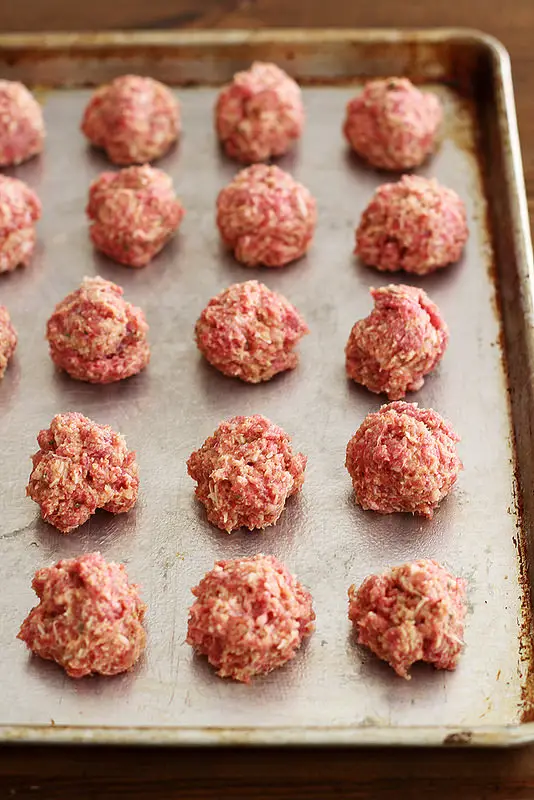 In a large bowl, whisk together milk and eggs until combined. Add ground beef, Italian sausage, breadcrumbs, Parmesan cheese, salt, pepper and garlic powder; stir with a wooden spoon or mix with your fingers until well combined.

Heat broiler to high; place an oven rack about 4 to 5 inches from the broiler. Lightly grease 2 baking sheets with cooking spray or oil. Using your hands, shape (about 40) 1 to 2-inch meatballs from the mixture; place on prepared baking sheets.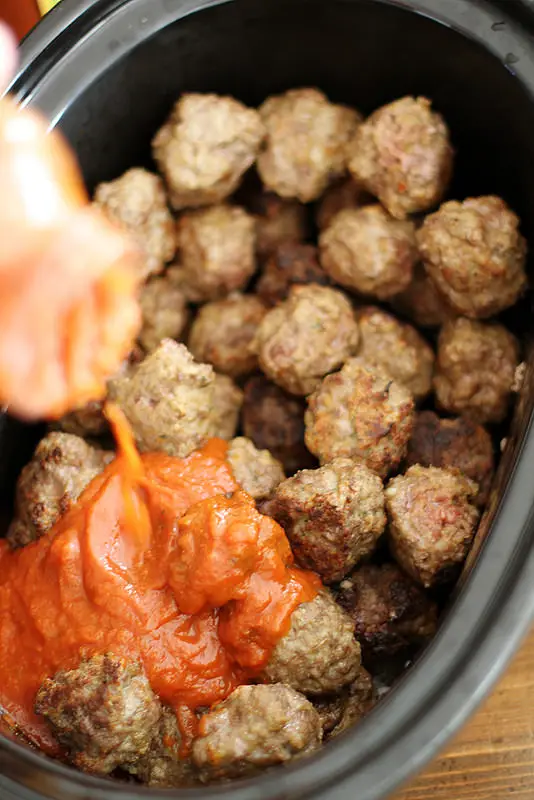 Broil meatballs 6 to 8 minutes, flipping halfway through, until browned.
Transfer to a 6-quart slow cooker.  Top meatballs evenly with sauce.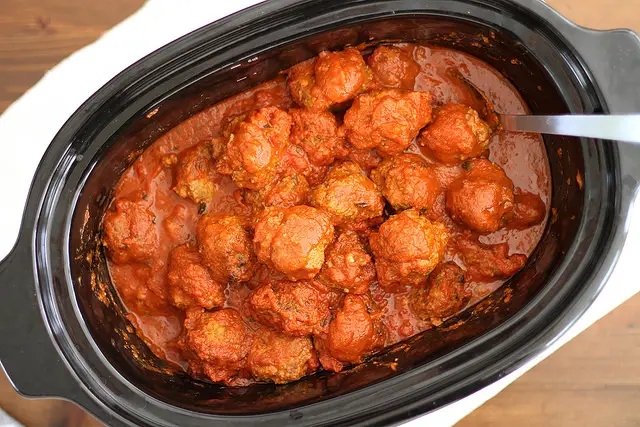 Cover and cook on low 4 to 5 hours in the slow cooker until meatballs are cooked through to an internal temperature of at least 160 degrees F.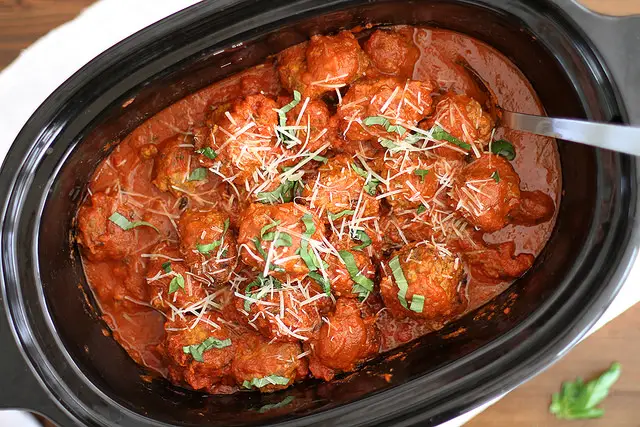 Serve on top of pasta, or the way you like the best.
Click the "Page 2" Button below for the Slow Cooker Italian Beef Meatballs INGREDIENTS: