This Slow Cooker Cubed Steak & Gravy is Easy and Tasty. Definitely a Keeper!
Today's meal is a super easy slow cooker cube, steak, and gravy. We serve it with either mashed potatoes, rice, or pasta. You will not believe how simple this dish is. To begin, we use one can of cream of chicken soup.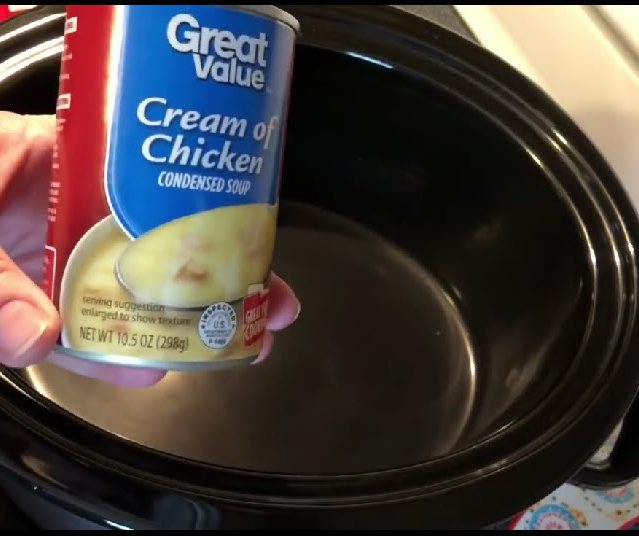 If you choose, you can use cream of mushroom soup, and it is a ten-and-a-half-ounce can. Then one package of onion soup mix is added. You can use either the meaty onion soup mix or just the onion soup mix and then add a pack of this "Au jus Gravy" mix.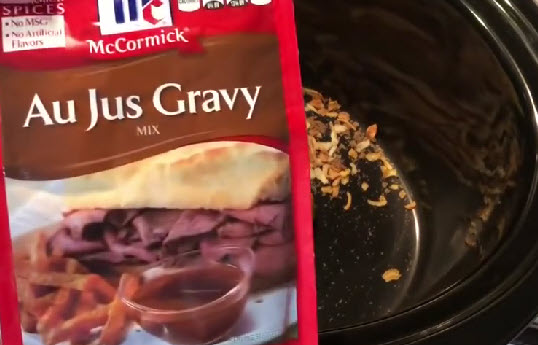 Pour 1/2 cup water or if we have leftover beef broth from another dish. So we'll use 1/2 cup beef broth; either kind is good.
Let's give it a thorough shake.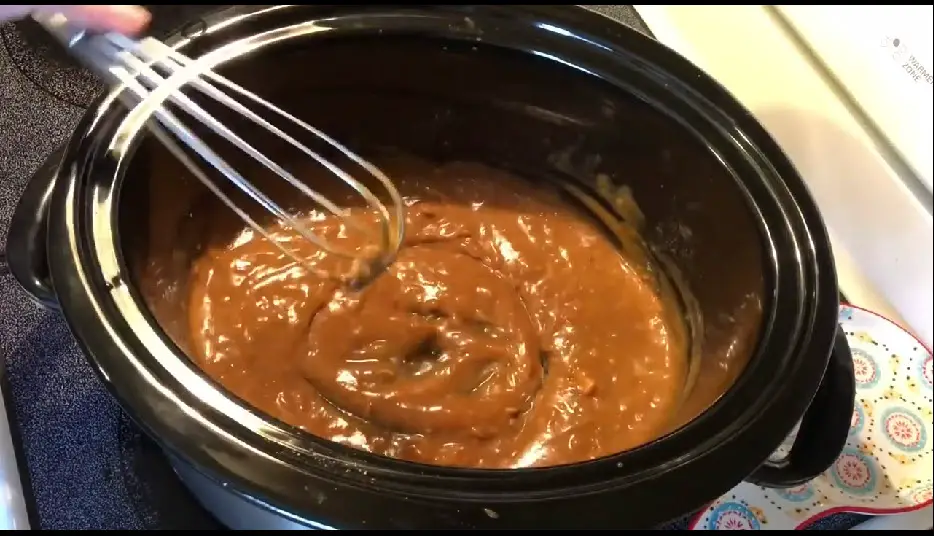 As this food cooks, the slow cooker will produce some liquid. So you don't need a lot of liquid or your gravy will be too runny, and we have a package of cubes of beef here. We prefer to split them in half so that we have slightly larger serving sizes, and then we mix them into the gravy.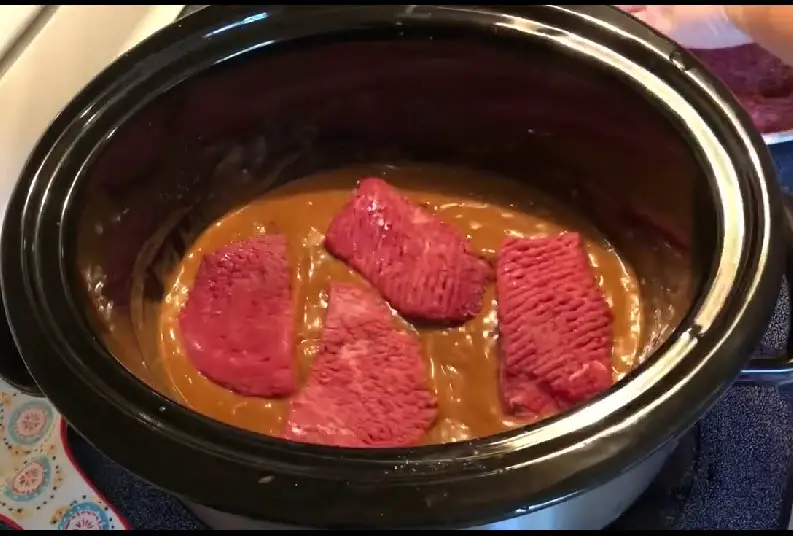 We'll toss these around to ensure they all have a little gravy.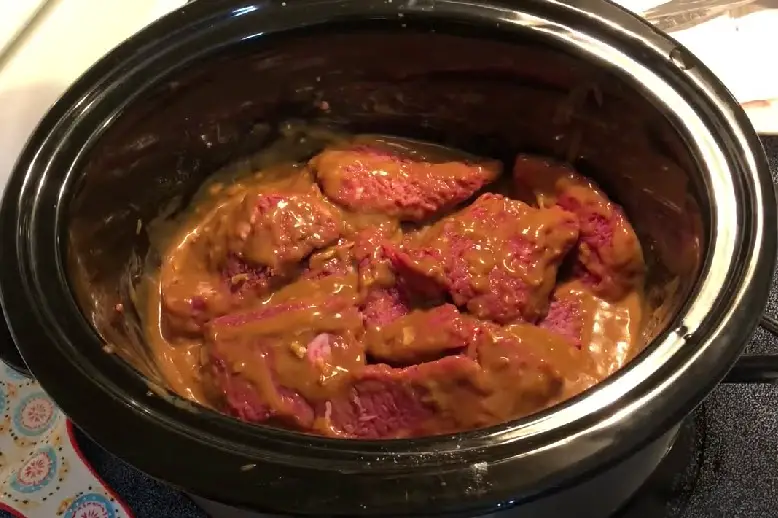 At this point, you can add whatever flavors or spices you choose. For example, garlic powder and black pepper. We wouldn't recommend adding salt to this right now; instead, we'll just put a lid on it.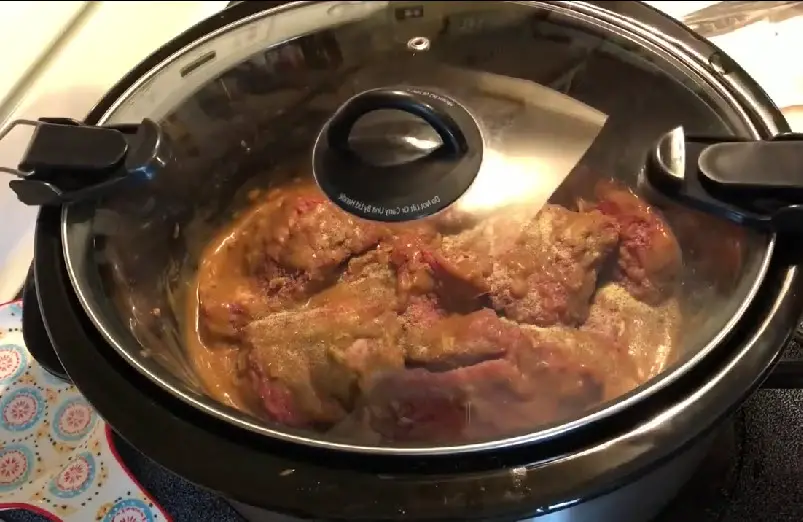 Let's leave it on High for approximately five to six hours and then see what it looks like. It's done; place some on a dish and see how it turns out. It's fantastic with broccoli.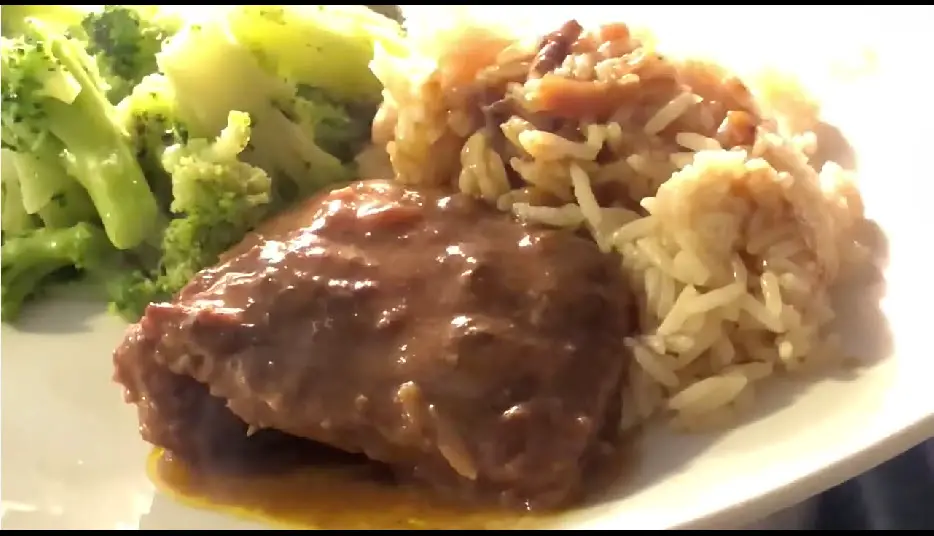 This recipe is simple and easy to make, and everyone enjoys it. The meat is incredibly soft and just delicious!
Check out the Crock Pot Cubed Beef Steak with Gravy Step by Step Video:
Here's the Ingredients List.
Slow Cooker Cubed Steak & Gravy
A simple to prepare Slow Cooker Cubed Beef Steak with Gravy. Tasty and Delicious.
Author:
Slow Cooker Society
Ingredients
1 can of Cream of Chicken Soup (or Cream of Mushroom)
1 pack of beefy onion soup mix, or just the onion soup mix.
1 pack of Au Jus Gravy mix.
½ cup of water or beef broth.
Cubed beef steak
Your preferred seasonings
Instructions
See all steps in the detailed video above.
Nutrition Information

Serving size: 

4 - 5 serves

Be sure that your family members and friend will ask you to make it over and over again.
Don't forget to like and share!

Via Youtube  Southern Sassy Mamma: Cubed Steak & Gravy Crockpot Recipe