These Crock Pot Asian Pork Chops Will Make Your Day!
Cooking Pork Chops really isn't complicated… Particularly when using a slow cooker 🙂
So today we're going to eat pork chops, it's a nice recipe I found on Glue Sticks & Gumdrops site.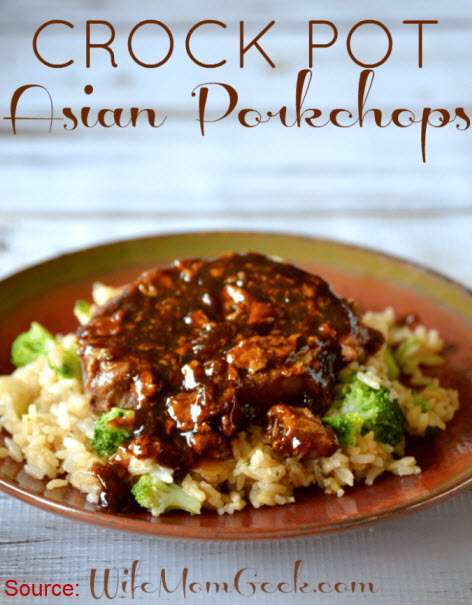 Interested? Let's start:

Easy Slow Cooker Asian Pork Chops
Asian Pork Chops recipe made in the crock pot. Cooking is so easy...
Author:
Slow Cooker Society
Ingredients
4 thick-cut boneless pork chops
1 small onion, chopped
½ c. low-sodium soy sauce
2 tbsp. Splenda
¼ tsp. ginger
Instructions
Add pork chops and onions to the crock pot.
In a small bowl, mix soy sauce, Splenda and ginger.
Pour over pork chops in the crock pot.
Cook on low for 6 hours or high for 3-4 hours.
Serve with rice or vegetables.
If you want to thicken the sauce (it may be very watery) to pour over your rice or veggies, add 2-3 more tablespoons of Splenda (trust me–too strong without it) and 1 tablespoon corn starch or a low-carb thickener. Allow to cook in the crock pot until thickened.

Source: Sticks & GumdropsCrock Pot Asian Porkchops

Enjoy and Share!