The Ultimate Crock Pot Italian Beef Recipe
Need a delicious and easy dinner idea for the whole family? This Crock Pot Italian Beef is the perfect solution! Tender beef cooked low and slow in a flavorful broth, then served on crusty Italian bread or any sandwich bread.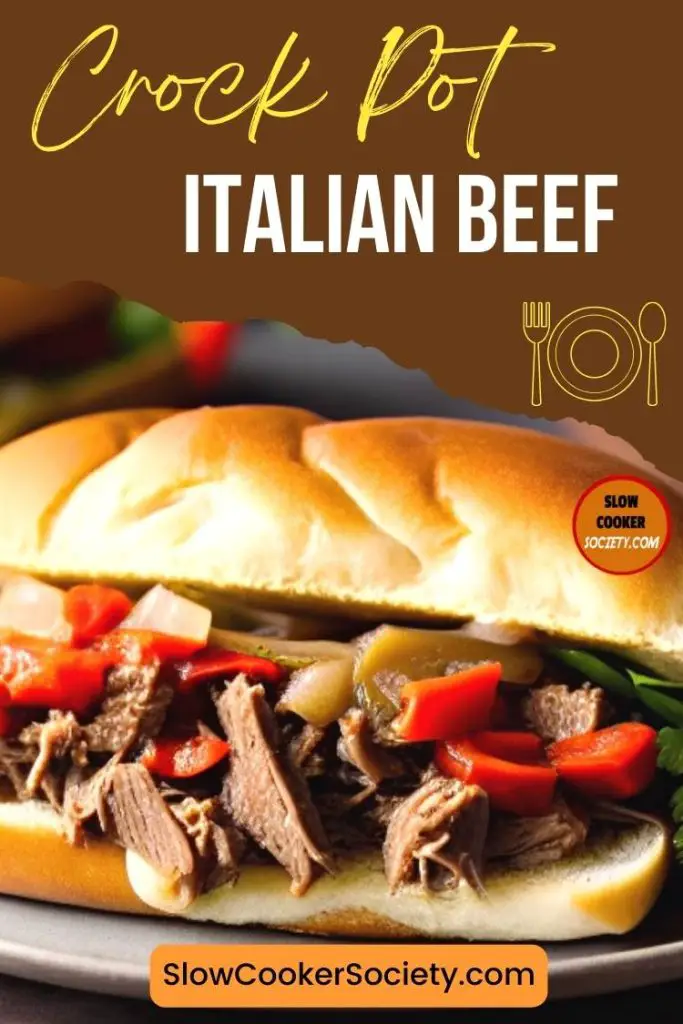 As you see in the various pictures, the meat can be shredded to your liking; some people prefer larger chunks of meat. Many people enjoy it, but there are also those who don't. It depends on what you decide. The same goes for seasoning and topping.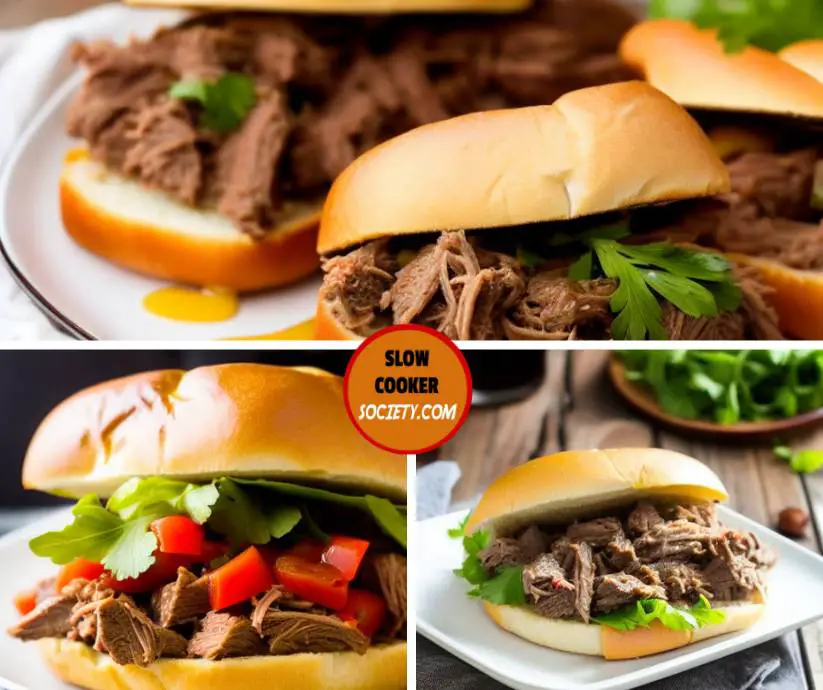 Made with tender beef, tangy Peperoncini peppers, and savory Italian seasonings, this dish is bursting with flavor and is sure to become a family favorite.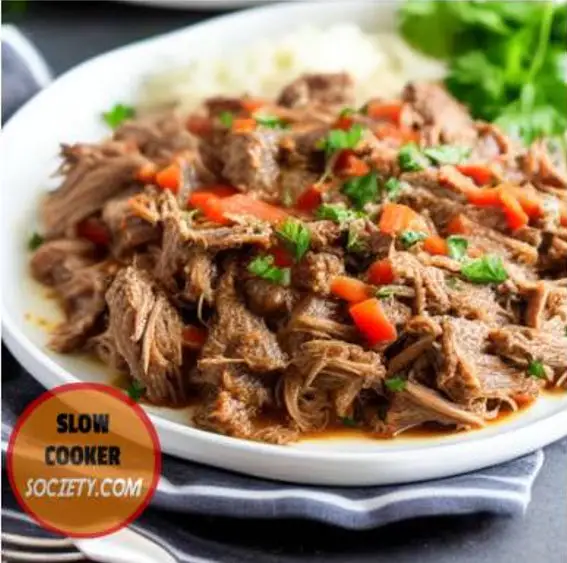 As you let the beef simmer away in the Crock Pot and the aroma fills your home, take a moment to prepare the perfect side dish to go with it. Whether it's a classic garlic bread, a fresh green salad, or some buttery mashed potatoes, consider what will complement the richness of the Italian beef and enhance your dining experience.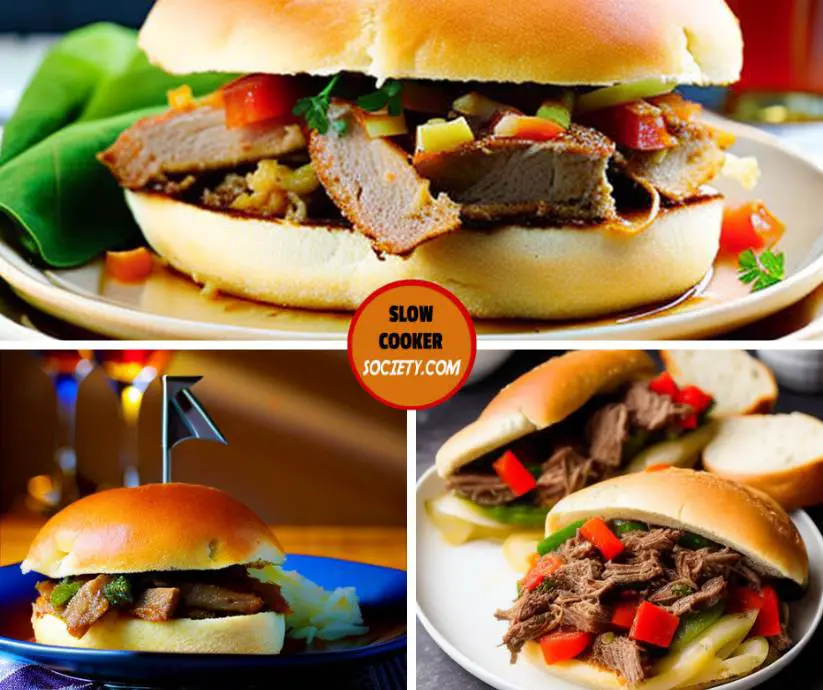 It's perfect for busy weeknights or lazy weekends when you want to enjoy a satisfying meal without spending hours in the kitchen.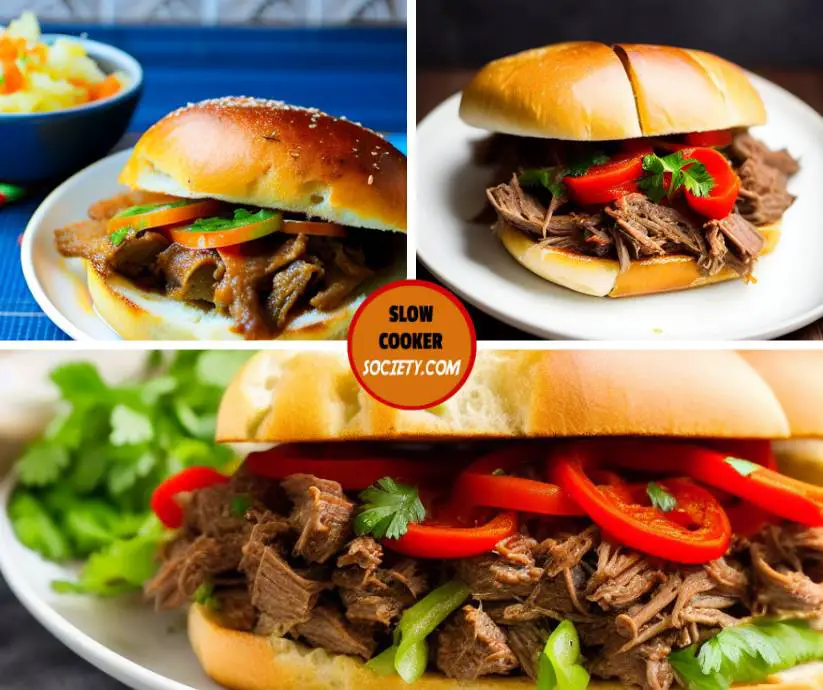 Crock Pot Italian Beef Recipe
Looking for a hearty and delicious meal that requires minimal effort? Look no further than this Crock Pot Italian Beef recipe!
Author:
Slow Cooker Society
Ingredients
3 lbs beef chuck roast, trimmed
1 onion, sliced
4 cloves garlic, minced
1 cup beef broth
1 cup water
½ cup red wine
1 can (6 oz) tomato paste
2 tsp dried oregano
2 tsp dried basil
1 tsp dried thyme
1 tsp salt
½ tsp black pepper
¼ tsp red pepper flakes
2 bay leaves
Instructions
Heat a large skillet over high heat. Add the beef and brown on all sides.
Transfer the beef to a 6-quart slow cooker.
Add the onion and garlic to the skillet and cook until softened, about 5 minutes.
Pour the beef broth, water, and red wine into the skillet and bring to a boil.
Stir in the tomato paste, oregano, basil, thyme, salt, black pepper, and red pepper flakes.
Pour the mixture over the beef in the slow cooker.
Add the bay leaves to the slow cooker.
Cover and cook on low for 8-10 hours or on high for 4-6 hours, or until the beef is tender.
Remove the beef from the slow cooker and shred with two forks.
Strain the cooking liquid into a large saucepan and simmer over medium heat until reduced by half.
Pour the reduced cooking liquid over the shredded beef and stir to combine.
Serve hot on hoagie rolls or crusty Italian bread.
Notes

Alternative Ingredients:

Instead of beef chuck roast, you can use beef brisket or beef rump roast.
Instead of red wine, you can use beef broth or apple cider vinegar.
Instead of tomato paste, you can use canned crushed tomatoes.
Instead of dried herbs, you can use fresh herbs.

Nutrition Information

Serving size: 

8 serves

Calories: 

400

If you're a fan of this Crock Pot Italian Beef recipe, there are plenty of other dishes you'll love. For a lighter option, try serving the beef over a bed of zucchini noodles or roasted spaghetti squash. Or, for a more traditional approach, pile the beef onto a crusty Italian roll for a classic sandwich. And, if you have any leftovers, don't let them go to waste!

Use the beef to make delicious quesadillas or tacos, or mix it into a cheesy pasta dish for a comforting weeknight meal. No matter how you choose to enjoy it, this Crock Pot Italian Beef is a versatile and flavorful dish that's sure to satisfy.

Make sure to like and share this recipe.

Similar Recipes: