Delicious Quick & Easy Slow Cooker Spaghetti Sauce.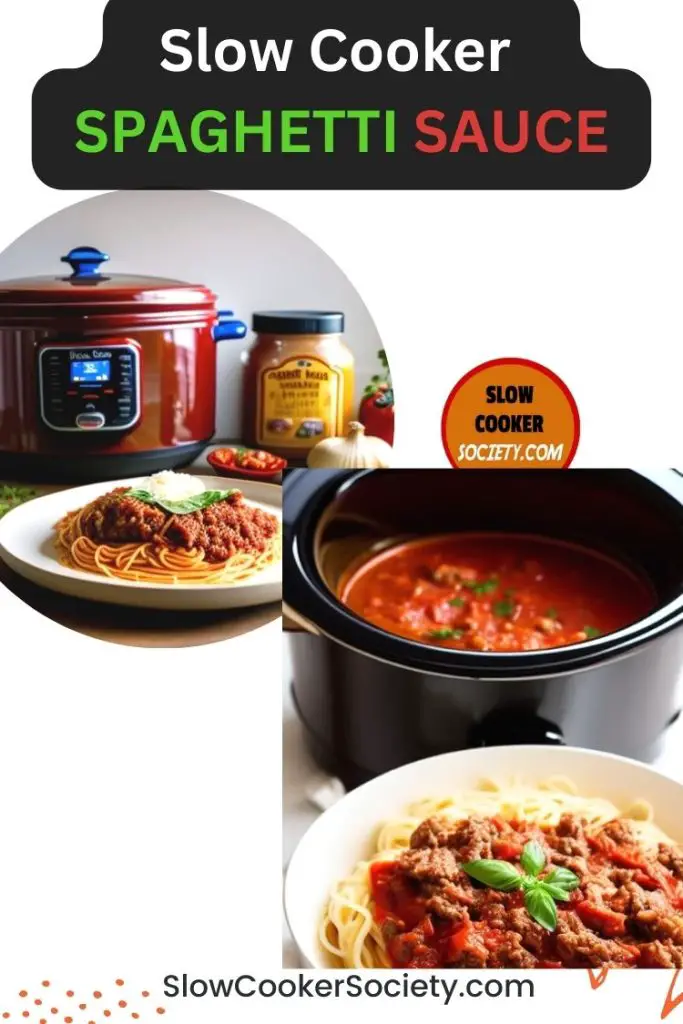 Preparing a spaghetti sauce isn't rocket science and is pretty quick. Though if you are looking for exceptional taste, do it in your slow cooker! Forget about canned sauces.
The whole point is that you put it on in the morning before you leave for work and then come home with dinner ready. All you need to do is cook the pasta.
Of course, the little "plus" that will enhance your slow cooker pasta recipe is to add one spoon table of sugar; it will cut some of the tomato acidity and complement the sauce wonderfully.

How to Make Spaghetti Sauce in Slow Cooker
Making your own spaghetti sauce really enhance the taste of your dish, much better than the ones from shop and so easy to prepare.
Author:
Slow Cooker Society
Ingredients
2 tablespoons olive oil
2 small onions, chopped
¼ pound bulk Italian sausage
1 pound ground beef
1 teaspoon dried Italian herb seasoning
1 teaspoon garlic powder
½ teaspoon dried marjoram
1 (29 ounce) can tomato sauce
1 (6 ounce) can tomato paste
1 (14.5 ounce) can Italian-style diced tomatoes
1 (14.5 ounce) can Italian-style stewed tomatoes
¼ teaspoon dried thyme leaves
¼ teaspoon dried basil
½ teaspoon dried oregano
2 teaspoons garlic powder
1 tablespoon white sugar

Instructions
Heat olive oil in a skillet over medium heat; cook and stir onions and Italian sausage until the sausage is browned, about 10 minutes.
Transfer the sausage and onions to a slow cooker. In the same skillet, cook and stir the ground beef, Italian seasoning, 1 teaspoon of garlic powder, and marjoram, breaking the meat up as it cooks, until the meat is browned, about 10 minutes. Transfer the ground beef into the slow cooker.
Stir in the tomato sauce, tomato paste, diced tomatoes, stewed tomatoes, thyme, basil, oregano, and 2 teaspoons of garlic powder.
Set the cooker on Low, and cook the sauce for 8 hours. About 15 minutes before serving, stir in the sugar.
To sum up, a slow cooker offers many advantages over the traditional technique of making spaghetti sauce. For starters, you can start the sauce in the morning and come back to a rich and wonderful end product in the evening, saving you time and effort.

It's so simple; check out this video by and make the best pasta sauce ever.

The slow cooker's low and slow cooking method also aids in blending the tastes, producing a sauce that is both hearty and flavorful, sure to amaze your dinner guests. An additional benefit of utilizing a slow cooker is the ability to make a significant quantity of sauce for later use.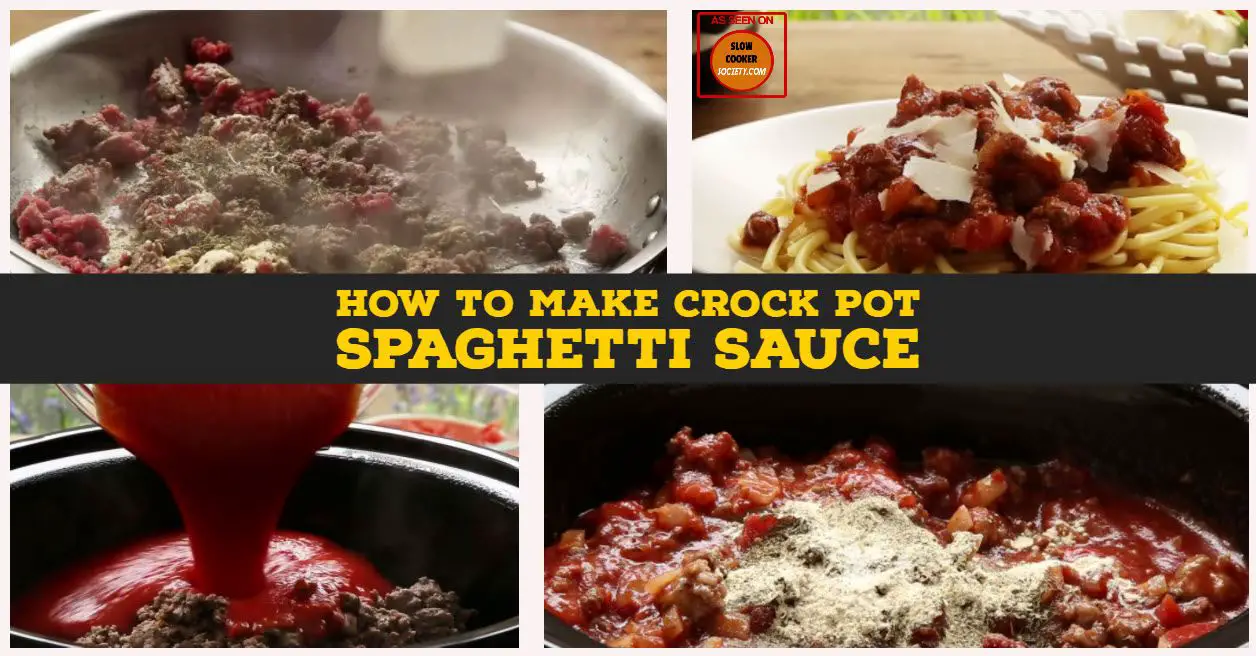 In addition, spaghetti sauce made in a slow cooker is more adaptable and may be altered to meet a variety of dietary restrictions and personal tastes. You can make the sauce healthier by increasing the amount of veggies or lean meat, or you can alter the taste by sprinkling in other herbs and spices.
In conclusion, making spaghetti sauce in a slow cooker is an easy, helpful, and tasty way to make a traditional Italian dish. Thus, if you want to create some delicious spaghetti and take advantage of all the slow cooker has to offer, think about using one the next time you want to make spaghetti.
We hope you love this simple and tasty sauce, don't forget to share!
Recipe via allrecipes Meat-Lover's Slow Cooker Spaghetti Sauce
More pasta-related recipes: