Dump In & Pour Easy Italian Beef Crock-Pot Sandwiches recipe…
This easy Italian Beef Sandwiches recipe  is perfect when you are busy doing something and don't have time to take care of your food.
You'll see it's super easy!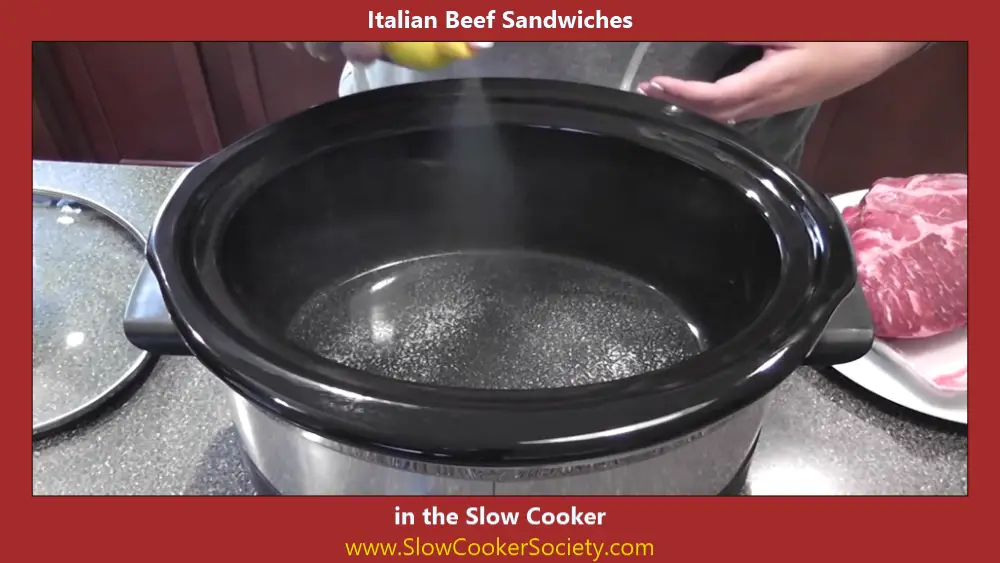 Start by spraying a little bit of cooking spray in your slow cooker, it will help the food not sticking to the bottom of the pot and there will be less cleaning…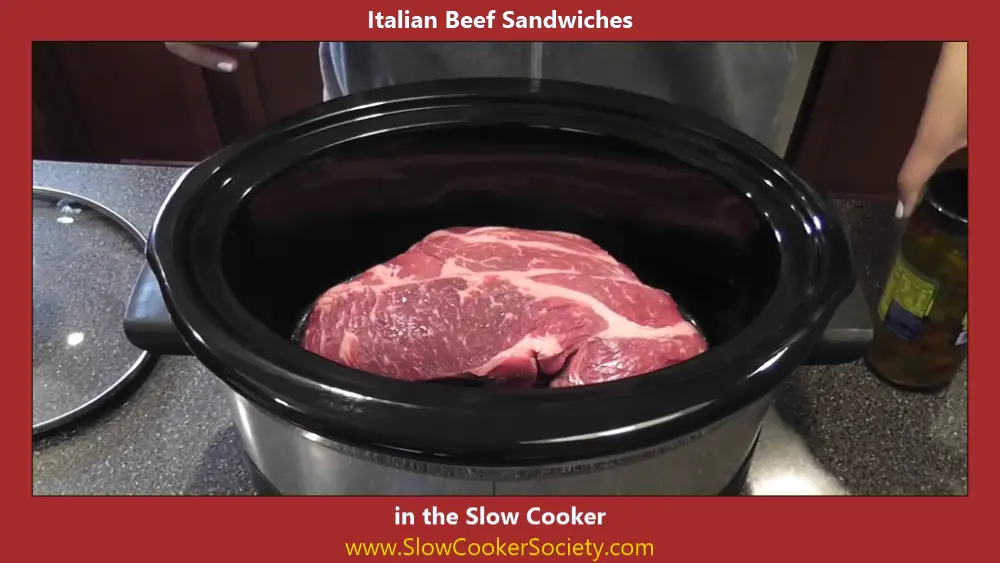 Then place your piece of beef in the pot (some of us like to brown it in a skillet first)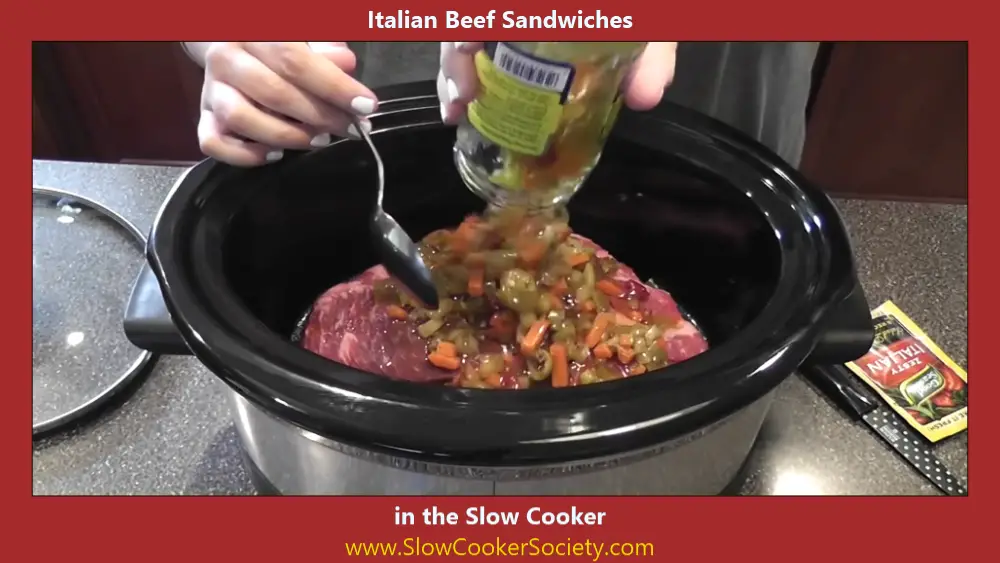 Drop the Giardiniera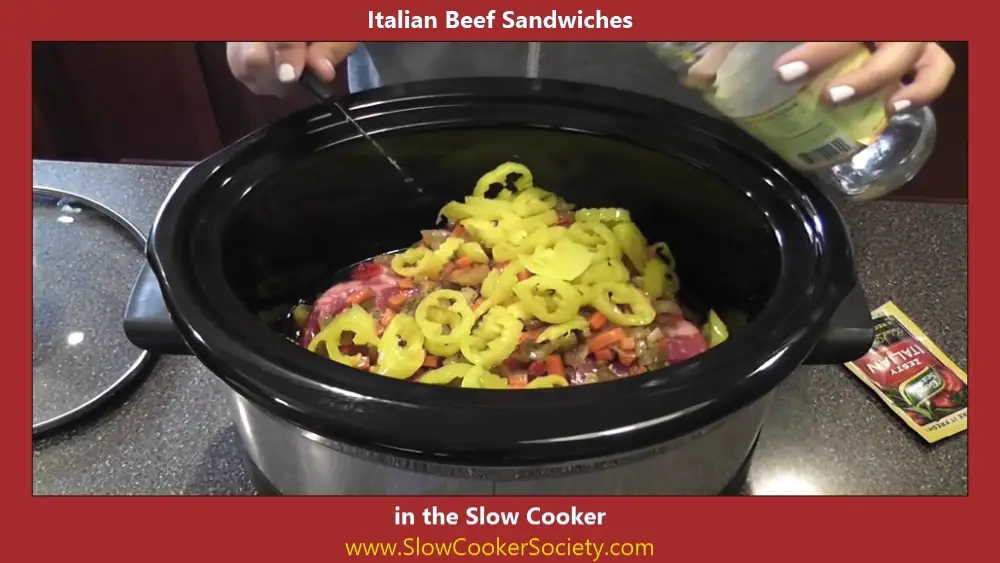 And pepperoncini pepper slices that you'll drain before…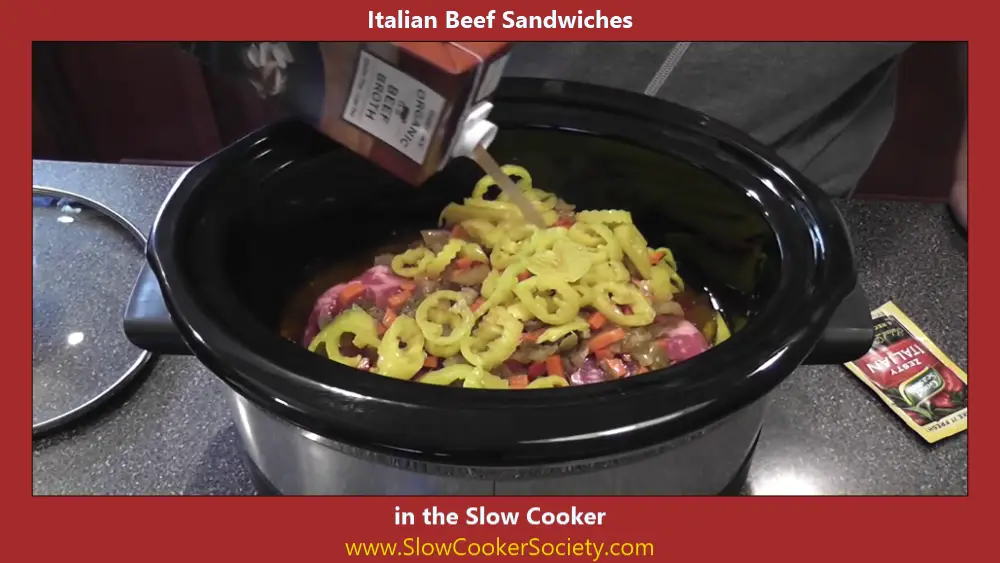 Time for the beef broth, it doesn't have to cover the meat fully, it simply needs a good area to soak in. The idea is to put the meat in the sandwiches, too much liquid could be a problem.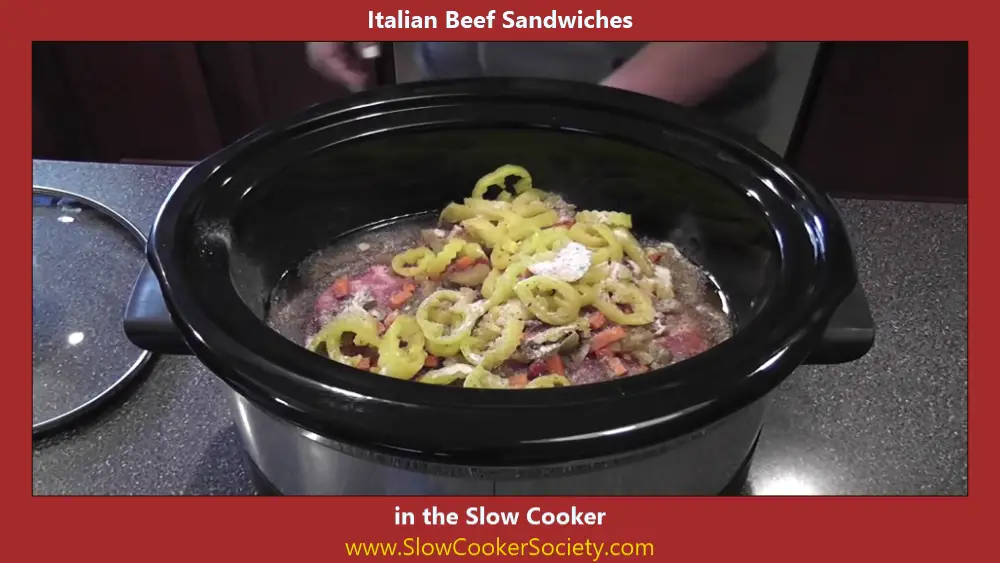 Sprinkle the Italian Dressing all over
Give it a good stir.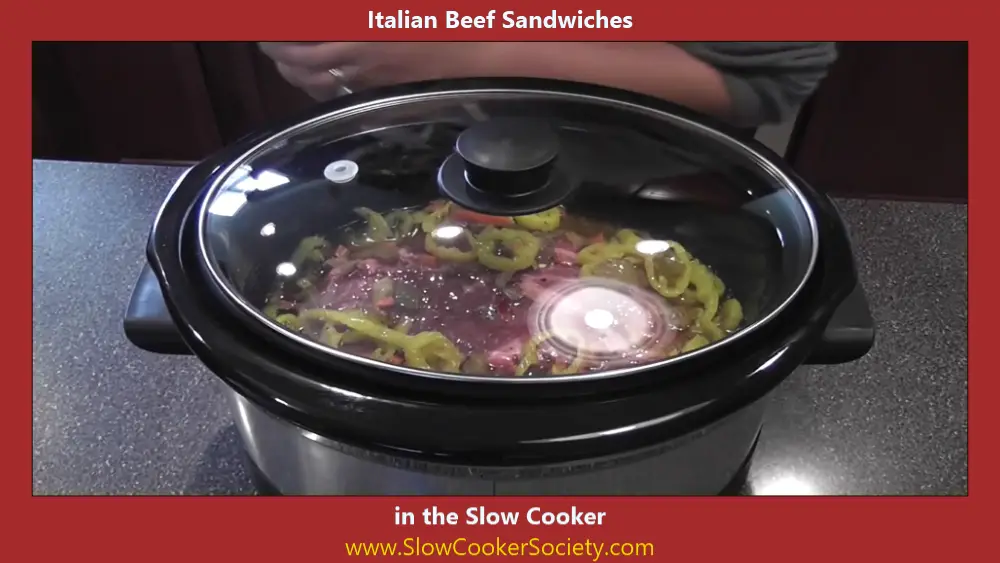 Cover and cook on LOW for 8 hours.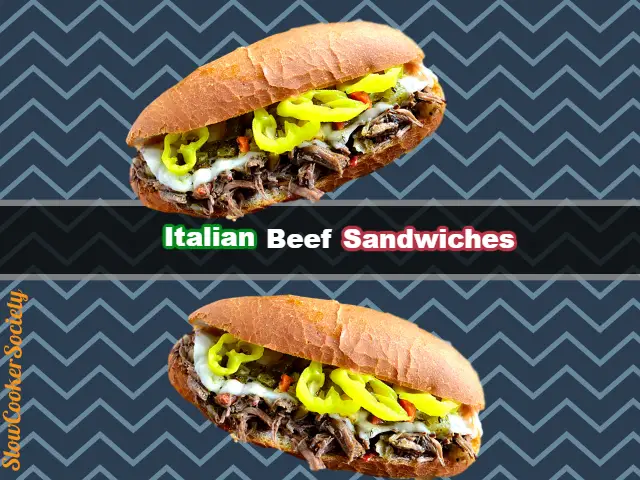 Serve in sandwich rolls that you toast in a toaster oven for a few minutes, add a little bit of butter and cheese if you like and also French fries.
Click the "Page 2" Button for the Slow Cooker Italian Beef Sandwiches INGREDIENTS and Step by Step Video