Kids Will Love Your Slow Cooker Cheesy Potatoes (And adults too!)
Desserts are great. But nothing beats an outstanding side dish. This slow cooker cheesy potatoes casserole will make everyone think you slaved all day in your kitchen and made them from scratch.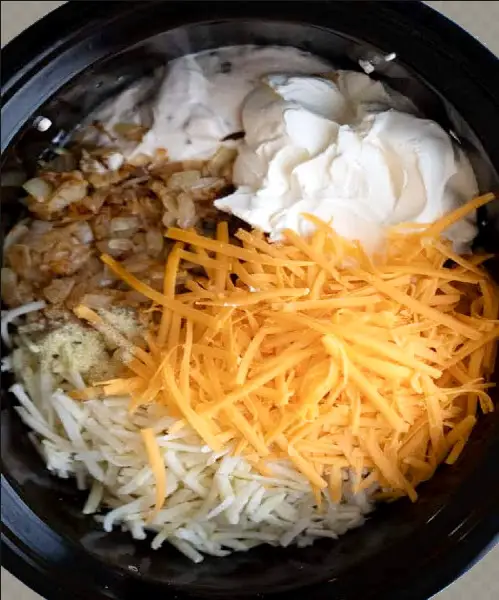 It cooks all day in the slow cooker, so you can be assured of your meal is waiting for you when you walk through the door. This makes a great gift as well, so don't worry now, just grab your Slow Cooker and you will be all set. The best part is it is super easy!
These slow cooker cheesy hash brown potatoes come together quickly and cook in the slow cooker for 2 to 3 hours. They'll go over well at any party or potluck!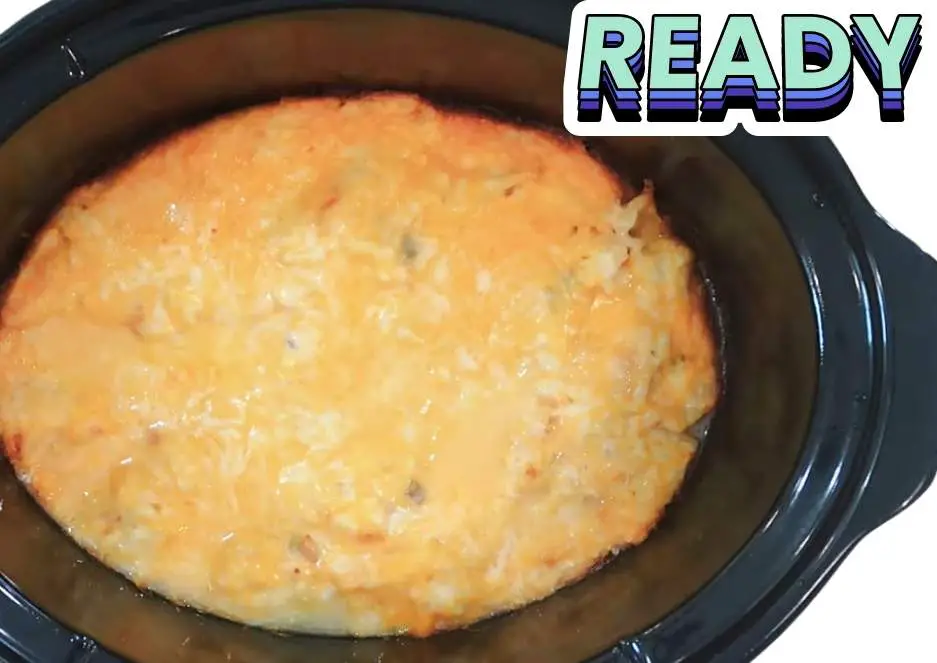 We all know that Cheese and potatoes are two incredible combos that are magical together. These slow cook Cheesy potatoes are particularly tasty and loaded with flavor that makes them simply irresistible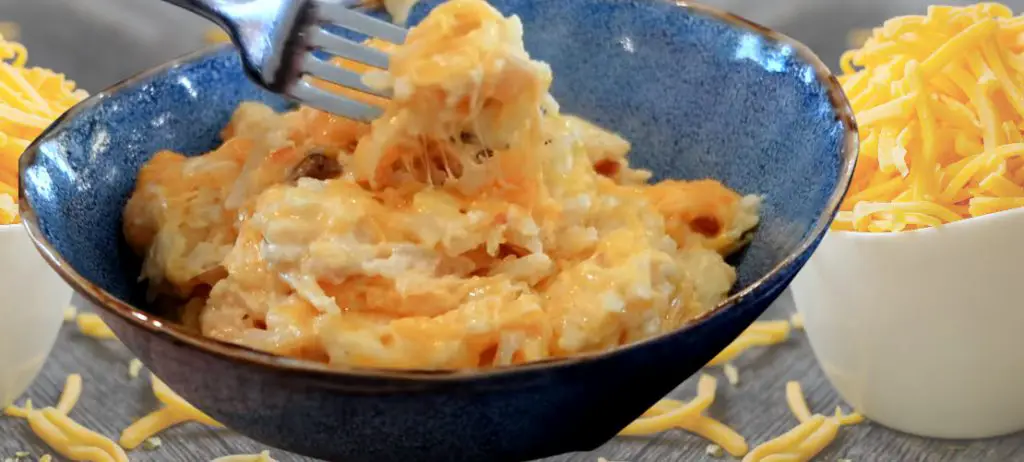 What better way to enjoy cheesy, comforting deliciousness than using this slow cooker casserole! Cheesy, tender potatoes cook on top of the stove while the comforting smells of cheese fill the air. Even the pickiest eater will be urging for more–especially if this comes off the menu!
Crock Pot Cheesy Potatoes Ingredients List:
Slow Cooker Cheesy Potatoes Casserole
A wonderful dump and forget Slow Cooker Hashbrown Cheesy Potatoes, that everyone will love and make over and over again.
Author:
Slow Cooker Society
Ingredients
Coat the inside of your slow cooker with nonstick cooking spray.
Sauté diced onions in butter in a medium-sized sauté pan over medium heat. Sauté the onions until they are mellow, supple, and golden brown.
Combine the hash brown potatoes, sautéed onions, sour cream, cream of mushroom soup, garlic salt, and half of the shredded cheese in a large mixing dish and mix.
Using nonstick cooking spray, coat the slow cooker.
Spread the potato mixture in the slow cooker's bottom.
Finish with the leftover shredded cheese on top of the potatoes.
Cook for 4 hours on low or 2.5-3 hours on high.
Instructions
tablespoons frozen minced onions
oz of frozen Southern Style hashbrown potatoes
cups of sour cream
tablespoons of melted butter
can of cream of chicken Soup
cups of shredded Cheddar Cheese
half a teaspoon Salt
This one-dish meal requires minimal prep time and minimal cleanup that speed any event right along! Simply dump all the ingredients at once, set it and forget it. Everyone can dig into this gloriously cheesy side on any special occasion.

Here's the full recipe in Video: 

Via The Carefree Kitchen: Crockpot Cheesy Potatoes

More Delicious recipes with cheese.

Enjoy and share!