Crock Pot Full Chicken INGREDIENTS
Roast chicken is a dish everyone loves. Whether it's on the classic fried or slow cooker, this dish is something everyone should make at least once in their lifetime. The secret of having such an appealing and good-looking color is to use the proper rub. Be sure to sprinkle the inside of the pan with salt and pepper to infuse all the flavors into your chicken and vegetables. Along with a mixed salad, your lunch or dinner can be better than anything at a restaurant.
This is a super easy recipe, you'll find the ingredients we used below… Note that you could add carrots too if you like them 🙂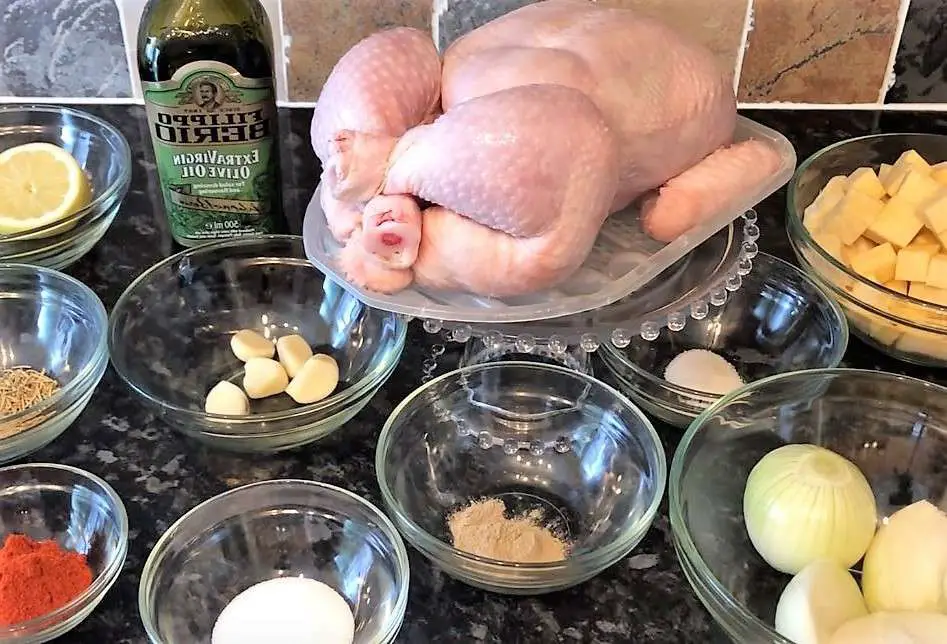 Easy Slow Cooker Whole Roast Chicken Recipe
How to Cook a Juicy and Tasty Whole Roast Crock-Pot Chicken the easy way!
Author:
Slow Cooker Society
Cuisine:
European/American
Ingredients
1.5 kg chicken
2 or 3 onions (halved)
2 Teaspoons onion powder
Root vegetables of your choice (recipe used diced turnip)
A whole chicken (Mine was 1.5kg)
A little olive oil
Half a lemon
5 Cloves of garlic
2 Teaspoons rosemary
2 Teaspoons paprika
3 Teaspoons Salt
1 Teaspoon pepper (black or white)
Instructions
See previous page and the video below... That's easy...
Notes
Optional: 2 teaspoons thickener mixed with 2 teaspoons water at the end
WOW... It's smelling so good!
Here's the step by step video:
I'm sure you'll get a fan…
Enjoy and Share ?
Source: What's For Tea Slow cooker whole roast chicken recipe on Youtube