The finest Crock Pot Chicken Noodle Soup recipe: So simple and nutritious!
Add a mouth-watering touch of warmth to your day with this popular soup. This homemade soup is wonderful comfort food. It is hearty enough for a family dinner, perfect for a lazy lunch. It is best to make this soup with chicken breasts instead of chicken pieces, but if you have to add chicken pieces, make sure to keep them small. Make sure to add some fresh parsley when serving, for an incredible taste.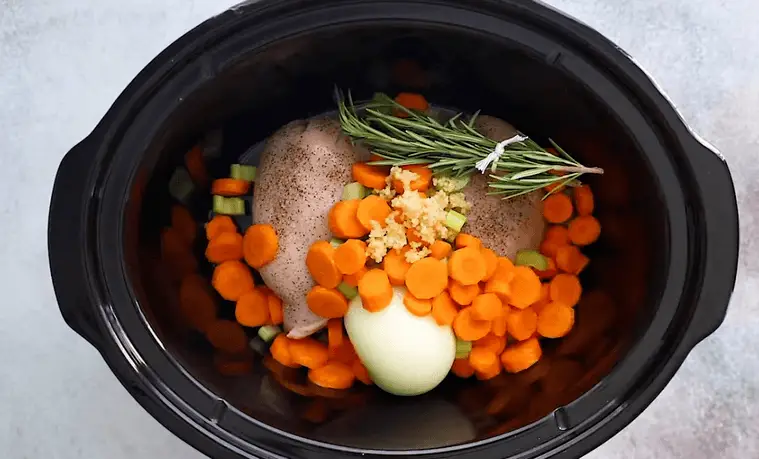 Start by adding the chicken breasts and veggies into the slow cooker.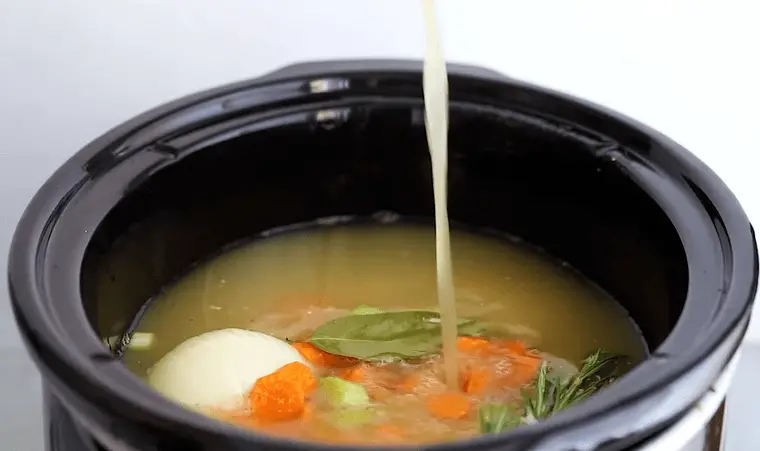 Pour the equivalent of 6 cups of good quality chicken stock.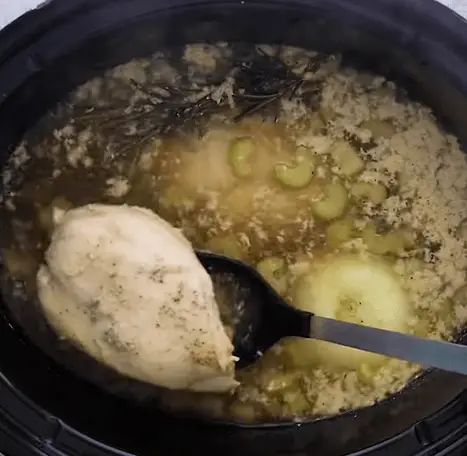 Cover and cook it on LOW for 4 to 6 hours or HIGH for 2 to 3 hours, depending on what you prefer.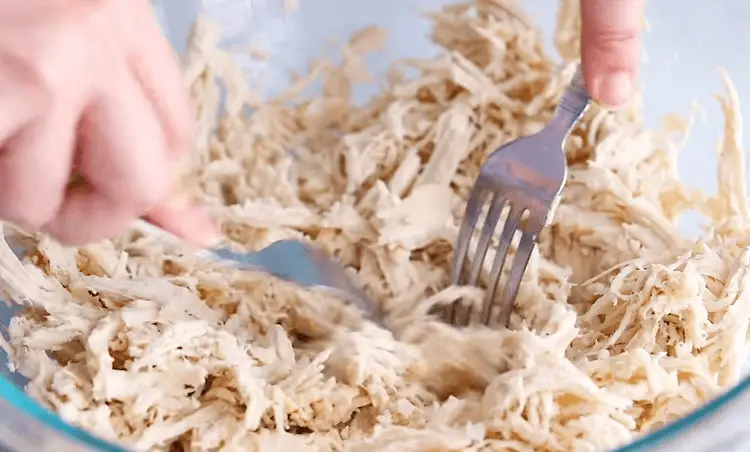 Remove the chicken and shred it using two forks or with handy Bear Paws.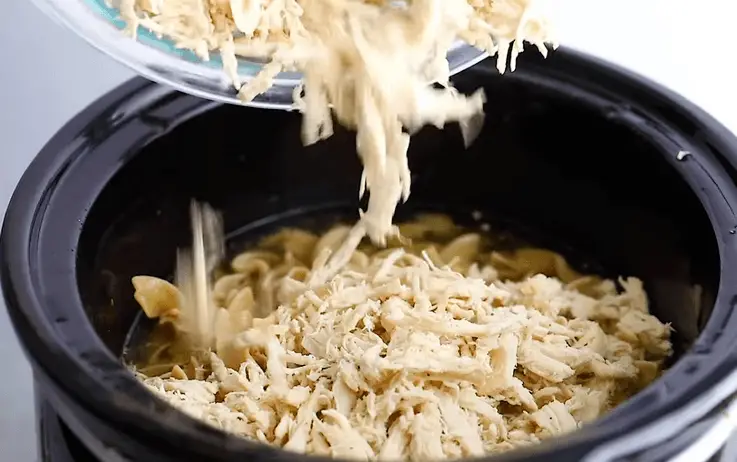 Cook the noodles separately and put them back into the crockpot together with the shredded chicken.
Mix well and leave them for a few minutes so that they get all the good flavors.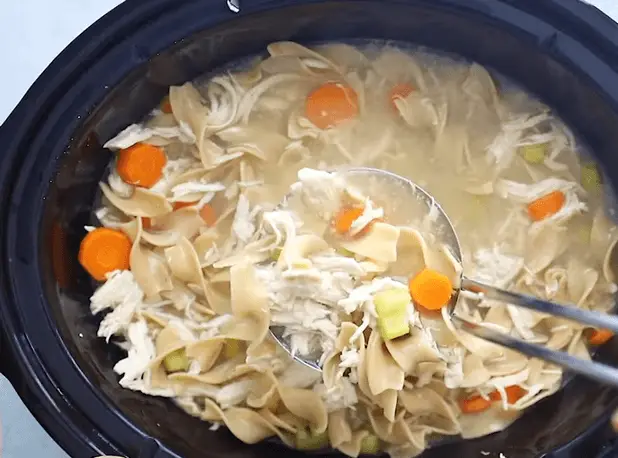 Look at this… It was so easy to prepare.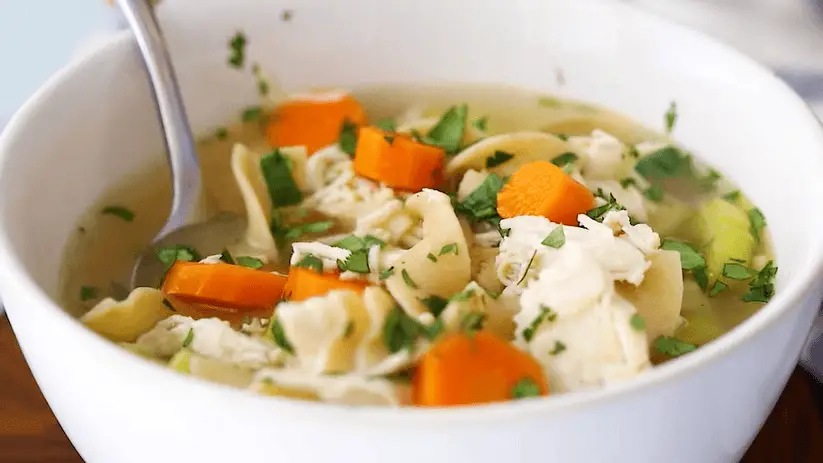 Time to serve, don't forget to sprinkle fresh parsley to finish it up!
Slow Cooker Chicken Noodle Soup Ingredients List and How To:
Slow Cooker Chicken Noodle Soup Recipe - Easy
Easy Slow Cooker Chicken Noodle Soup. Pure comfort food that ill remind you of your Childhood. So tasty and delicious!
Author:
Slow Cooker Society
Ingredients
1½ pounds boneless, skinless chicken breasts trimmed of excess fat
¼ teaspoon black pepper plus additional to taste
1 teaspoon kosher salt plus additional to taste
3 medium carrots, peeled and cut into ¼-inch coins (about ½ pound)
1 small yellow onion, peeled and left whole
3 stalks fresh rosemary tied into a bundle for easy removal
1 bay leaf
2 large celery stalks, thinly sliced
2 large garlic cloves minced
6 ounces whole wheat wide egg noodles about 4 heaping cups
7–8 cups low-sodium chicken stock divided
Instructions
Add the chicken breasts to the bottom of a 6-quart or larger slow cooker. Season with salt and pepper to taste. Combine the whole onion, carrots, celery, garlic, rosemary bundle, and bay leaf in a mixing bowl. 6 cups chicken stock should be poured over the top. Cook for 4 to 6 hours on LOW or 2 to 3 hours on HIGH, or until the chicken is cooked through and reaches an internal temperature of 165 degrees F. The cooking time will vary widely depending on the brand of your slow cooker, so check the thickest portion of the chicken for doneness early to avoid overcooking.
Remove the chicken from the slow cooker and place it in a large mixing bowl or plate. Remove and discard the entire onion, bay leaf, and rosemary springs (don't worry if some rosemary leaves remain in the soup). Shred the chicken with a hand mixer, two forks, or your fingers (if the chicken is cool enough). Set aside the shredded chicken.
To cook the noodles on the stove (the best choice because you won't have to worry about them overcooking or undercooking and the noodles will be more intact): Cook the egg noodles until al dente according to package guidelines near the end of the soup's cooking time. When the soup is completed cooking, drain it and add it to the soup. Reintroduce the shredded chicken. Stir and simmer for 5 minutes on LOW to absorb some of the flavor.
To cook noodles straight in the slow cooker (the ideal way if you don't mind having less-than-perfect noodles in exchange for not having to wash a separate pasta pot): To the soup, add the uncooked egg noodles. Cook for 10 minutes on LOW, or until the pasta is al dente. Add the shredded chicken and mix well.
To achieve the correct consistency, add as much of the remaining 1 cup chicken stock as you like.
Notes
If you cooked your noodles in the slow cooker, you may need to add slightly more stock because the noodles absorb the stock as they simmer.) Serve immediately with a sprinkling of fresh parsley.
Here is the Slow Cooker Chicken Noodle Soup Step-by-Step Video
Chicken noodle dinner is a wonder in its own right. But with time, this humble dish has gained in sophistication and complexity, bringing it on par with the most inspired restaurant creations. Though, you saw that this simplified version makes wonders.
Don't forget to Like and Share if you liked this recipe.
via Youtube "Well Plated" Crock Pot Chicken Noodle Soup