Easy Crockpot Beef Spaghetti Recipe
All you need is time and a slow cooker to enjoy a delicious meal like this.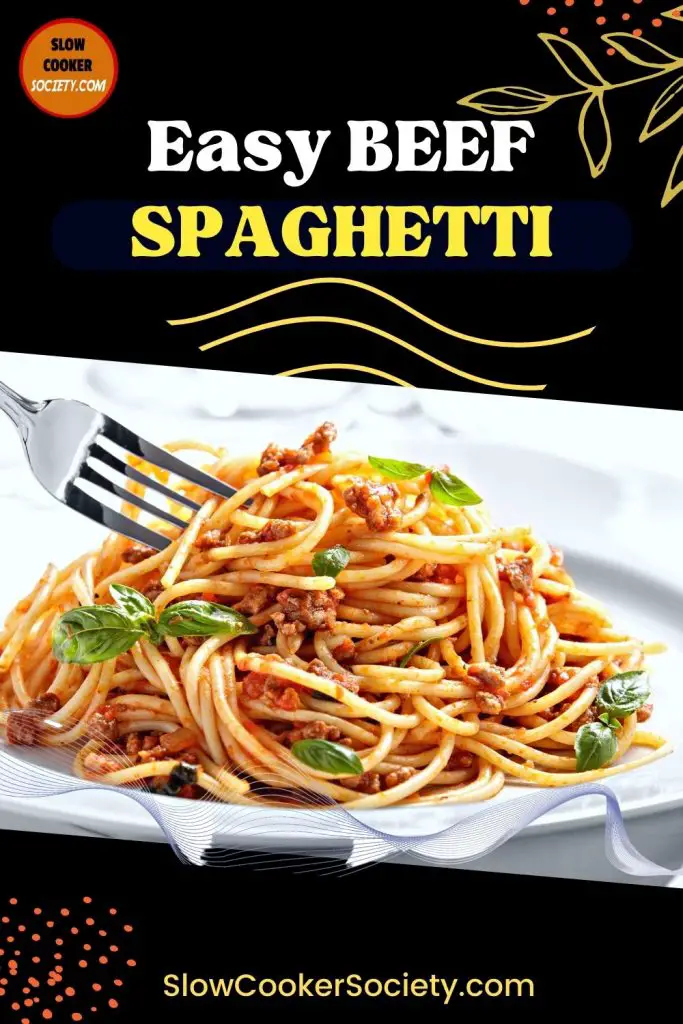 Prepare a home-cooked Italian dish in minutes with this easy spaghetti recipe. The spaghetti sauce is made in the slow cooker; all you need to do is boil the pasta and your ingredients.
Or alternatively, add spaghetti directly into the slow cooker as shown in the video. (It's your choice, personally, I prefer to boil them separately.)
Perfect for any occasion, this recipe is quick, savory, and does not require much effort.
Alternatively, you can brown the meat in a skillet for a few minutes prior to adding it to the slow cooker.
Check out the video:
Slow Cooker Spaghetti Casserole
This delicious spaghetti recipe will be a perfect option for your next family dinner. It's easy to make and will likely be the least expensive dinner you'll prepare all week.
Author:
Slow Cooker Society
Ingredients
1 lb of 90% lean
10% fat ground beef,
half of a large onion
a 24 oz jar of pasta sauce
½ cup of water
6 oz of spaghetti noodles
Salt and Seasoned Pepper
Instructions
Cook the ground beef and onions for 3 hours on high
Then added the pasta sauce and spaghetti noodles
Cook until the noodles are soft. About 30 minutes.
Nutrition Information
Serving size: 
2 - 3 persons
Source TTM on Youtube:
Don't forget to like and share