Crock-Pot Pepper Steak – How to make the Sauce: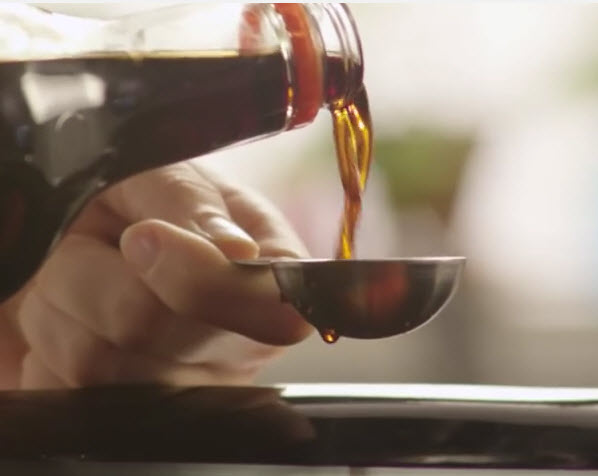 soy sauce,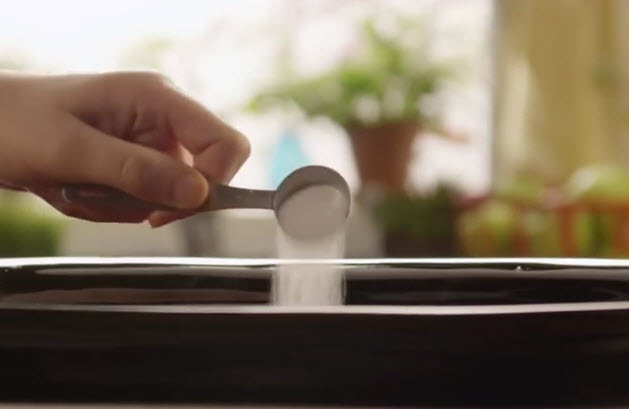 and sugar and salt.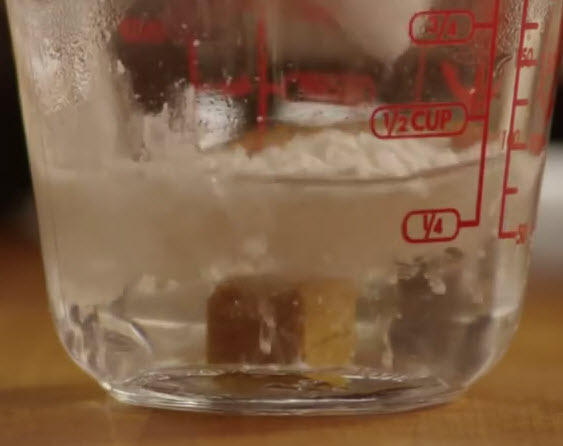 Mix bouillon cube with hot water until dissolved, then mix in cornstarch until dissolved.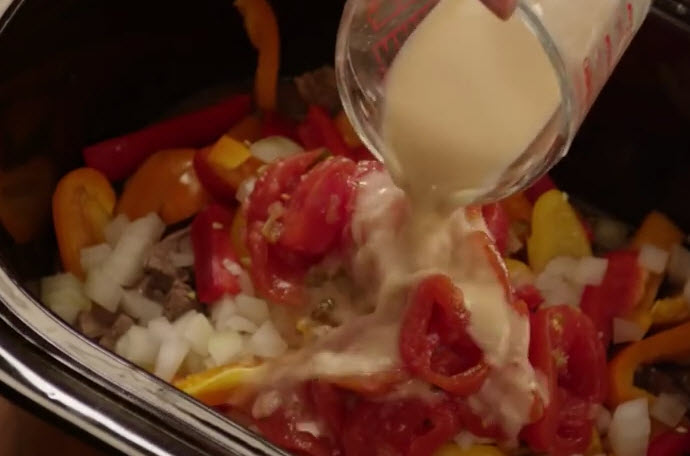 Pour into the slow cooker on meat and "veggies"
Cooking Process: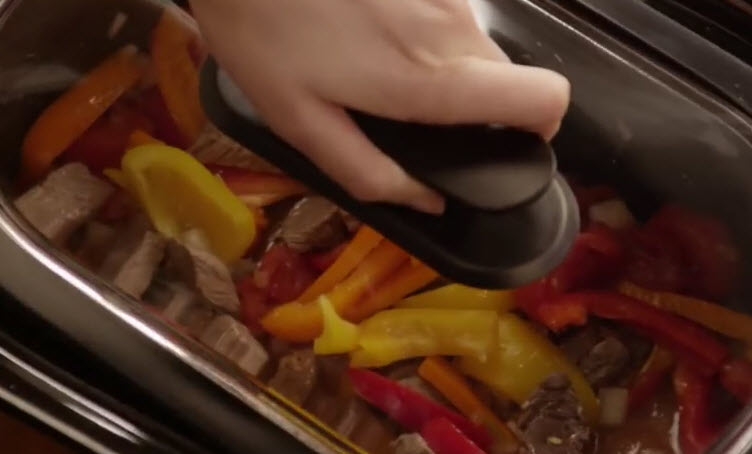 Stir everything and cover.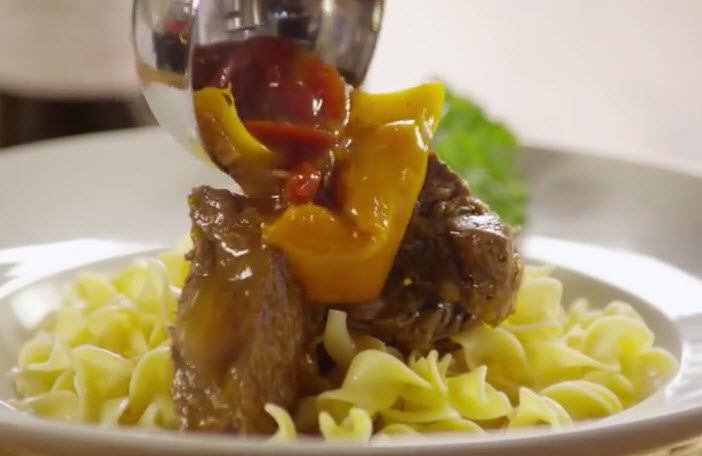 Cook on High for 3 to 4 hours or on Low for 6 to 8 hours, and serve with pasta or mashed potatoes, or anything you like.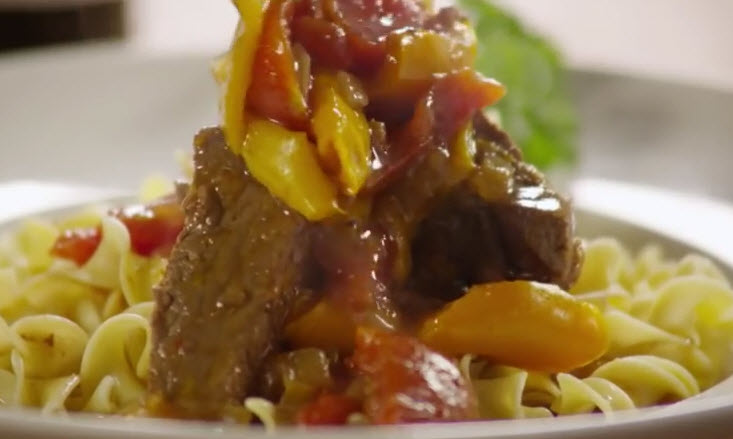 Don't forget to add the remaining sauce on the top.
Crock-Pot Pepper Steak Ingredients List: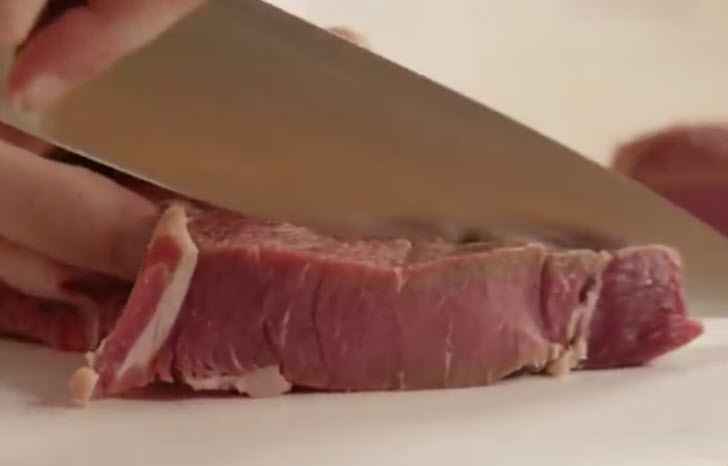 Super Easy Slow Cooker Pepper Steak Recipe
This slow cooker pepper steak recipe is simple to prepare and full of flavor. Be sure you will add it in your favorite recipe book!
Author:
Slow Cooker Society
Ingredients
2 pounds beef sirloin, cut into 2 inch strips
1 cube beef bouillon
3 tablespoons vegetable oil
¼ cup hot water
1 tablespoon cornstarch
½ cup chopped onion
2 large green bell peppers, roughly chopped
3 tablespoons soy sauce
1 (14.5 ounce) can stewed tomatoes, with liquid
1 teaspoon white suga
garlic powder (add according to your own taste, I am a big garlic fan but not everyone is…)r
1 teaspoon salt
Instructions
See the detailed instructions in the blog post.
Pepper steak is a traditional Chinese American dish named after its two main ingredients: bell peppers and strips of steak, typically sirloin, flank, or round. It's served with a thick, almost gravy-like sauce.

It is simple to prepare and full of flavor. This crockpot pepper steak recipe is a family favorite, and it has been added to the favorites list! I believe your family will enjoy it as well!

Hope you loved it; please share if so 🙂

Source: Allrecipes Slow-Cooker Pepper Steak
More beef steaks recipes: