Slow Cooker Sirloin Beef Roast on Veggies – Using the Alu Foil Trick…
Today Betty is cooking an amazingly tender Sirloin Beef Roast on Vegetables… To get such tender meat, she's using a little trick. She simply wraps the whole thing in aluminum foil…
Pretty simple, isn't it… Though it's absolutely optional, you can cook the standard way without aluminum if you prefer to do so… 🙂
Now, let's start: Note that you'll get a step-by-step video further down, where you will see how to prepare the ingredients too…
Ready?
Prepare your slow cooker by lining it with a large piece of aluminum foil. (not further down)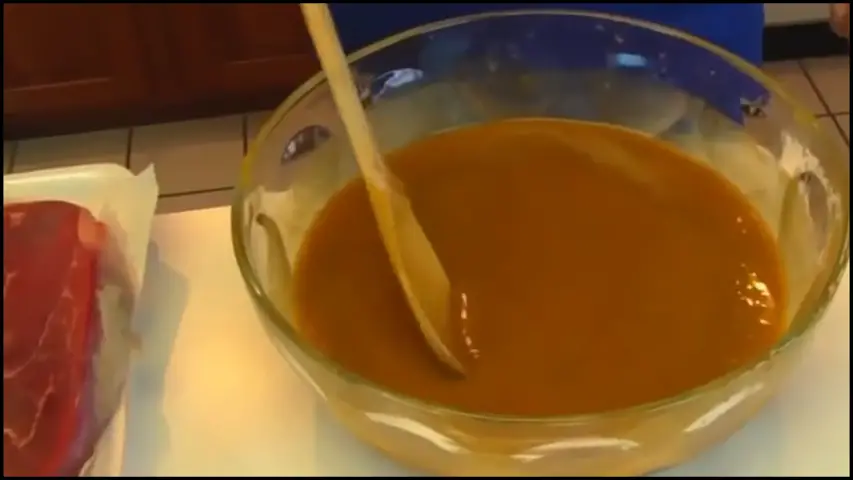 In a large bowl, combine golden mushroom soup, beef broth, and onion soup mix.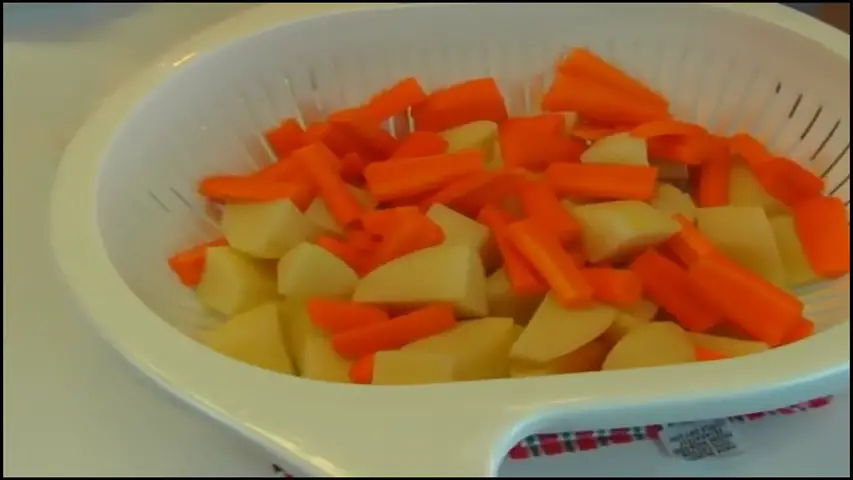 Get your dipped potatoes and carrots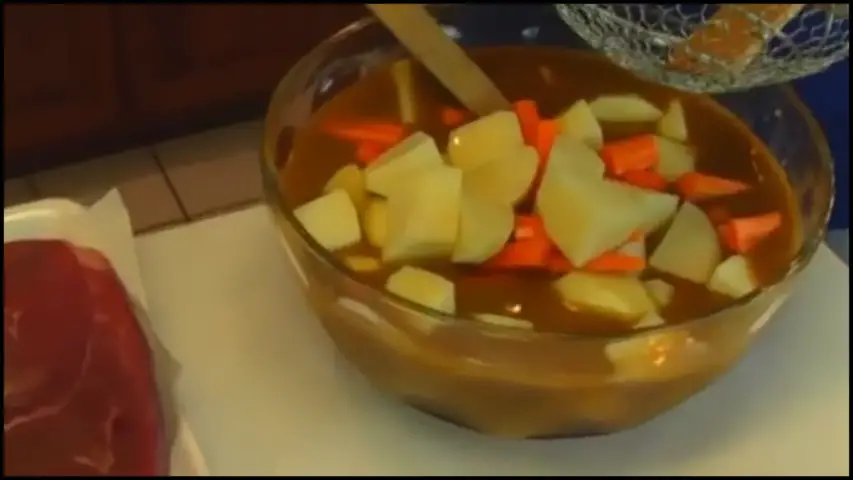 into soup mixture to coat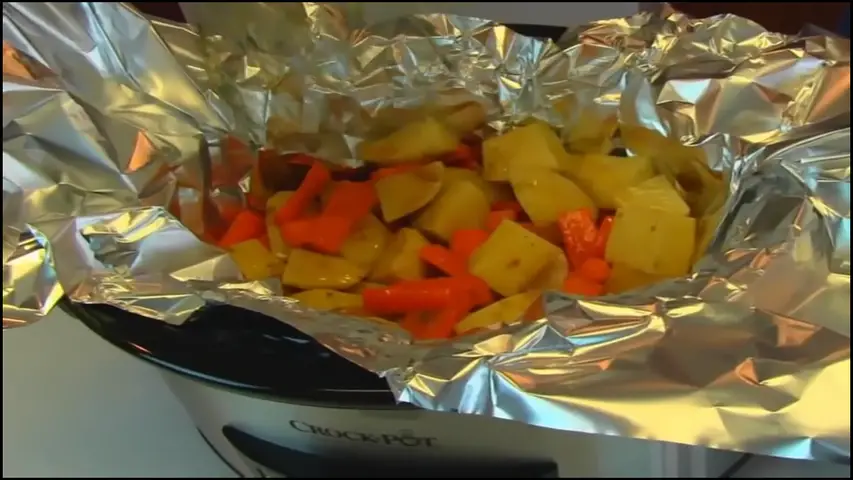 and then place in the foil-lined slow cooker.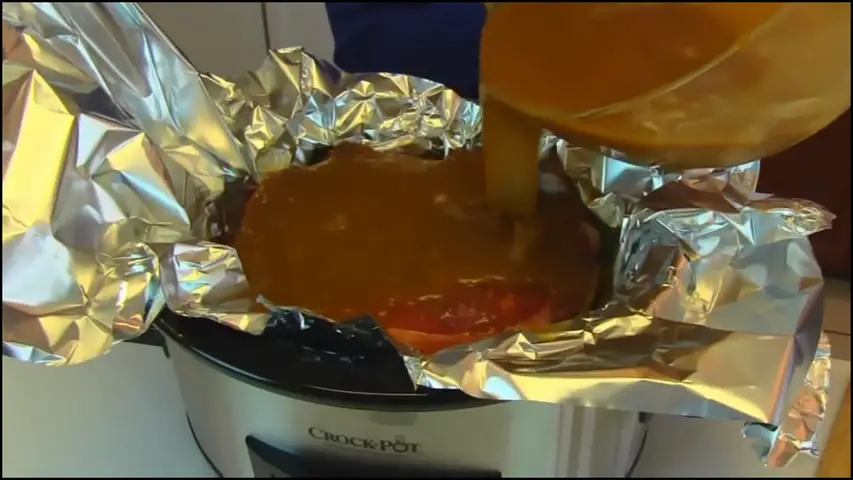 Dip your sirloin beef roast into soup mixture to coat and place on top of potatoes and carrots in the slow cooker. Pour soup mixture over potatoes, carrots, and sirloin beef roast.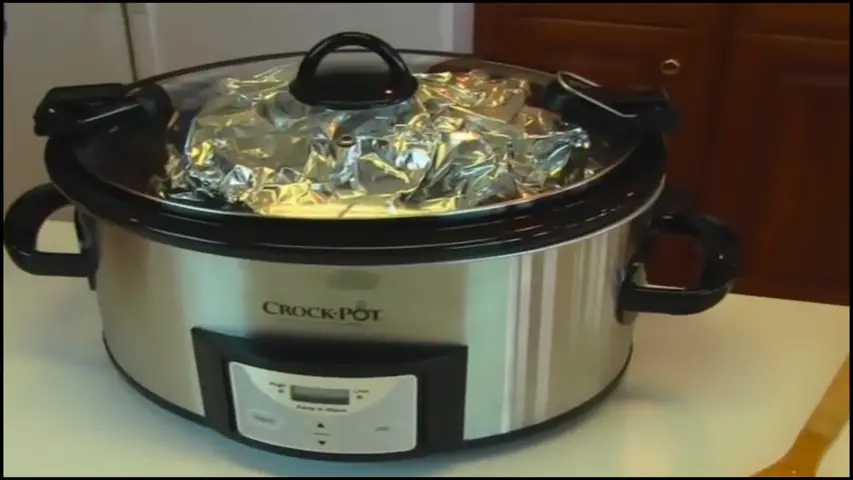 Close the aluminum foil around the vegetables, meat, and soup mixture.
Place the slow cooker lid on top of the slow cooker, set to HIGH, and cook for 4 to 6 hours.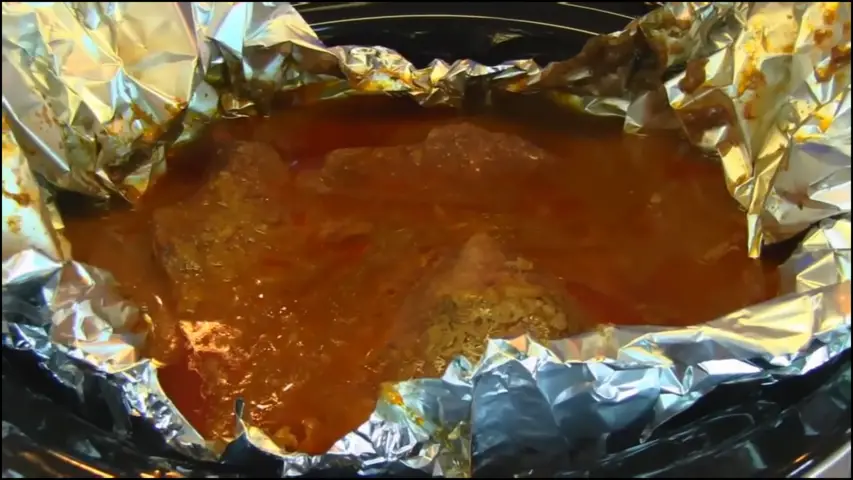 Remove sirloin beef roast from slow cooker and place on a cutting board.
Tent with aluminum foil and let rest 10 minutes.
Meanwhile, remove potatoes and carrots from the slow cooker and place them temporarily in a bowl.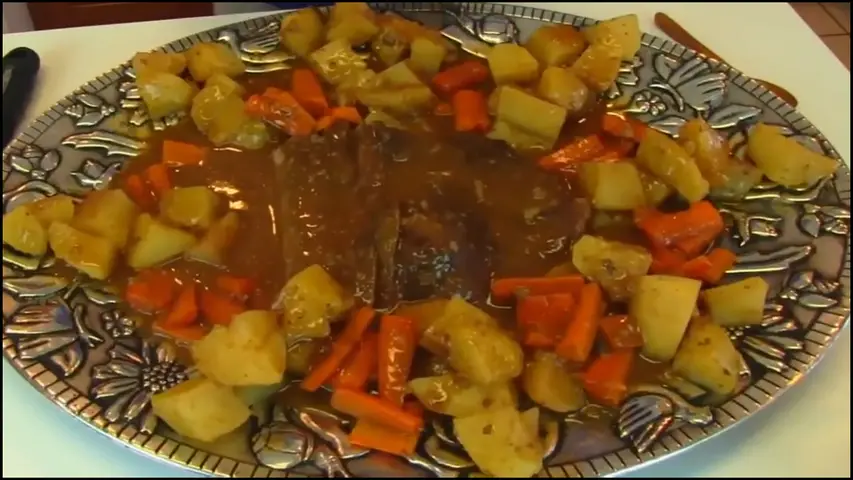 When the roast has rested, slice thinly, against the grain, and place in the center of a large platter.
Surround roast with potatoes and carrots.
Pour off fat from juices left in the slow cooker and serve the reserved juices over the platter au jus-style. Pour remaining juice into small pitcher to serve at the table.
Now let's have a look at the step by step Video:

Mmmm.... Simply Delicious!
Click the "Page 2" Button Below, for the Slow Cooker Sirloin Beef Roast INGREDIENTS