Turkey Time, We're Listening To You!
Yes, several people asked for more Crock Pot turkey recipes, of course Thanksgiving isn't far. And many of us appreciate the use of our slow cooker in our busy, busy life.
So, let's be quick today: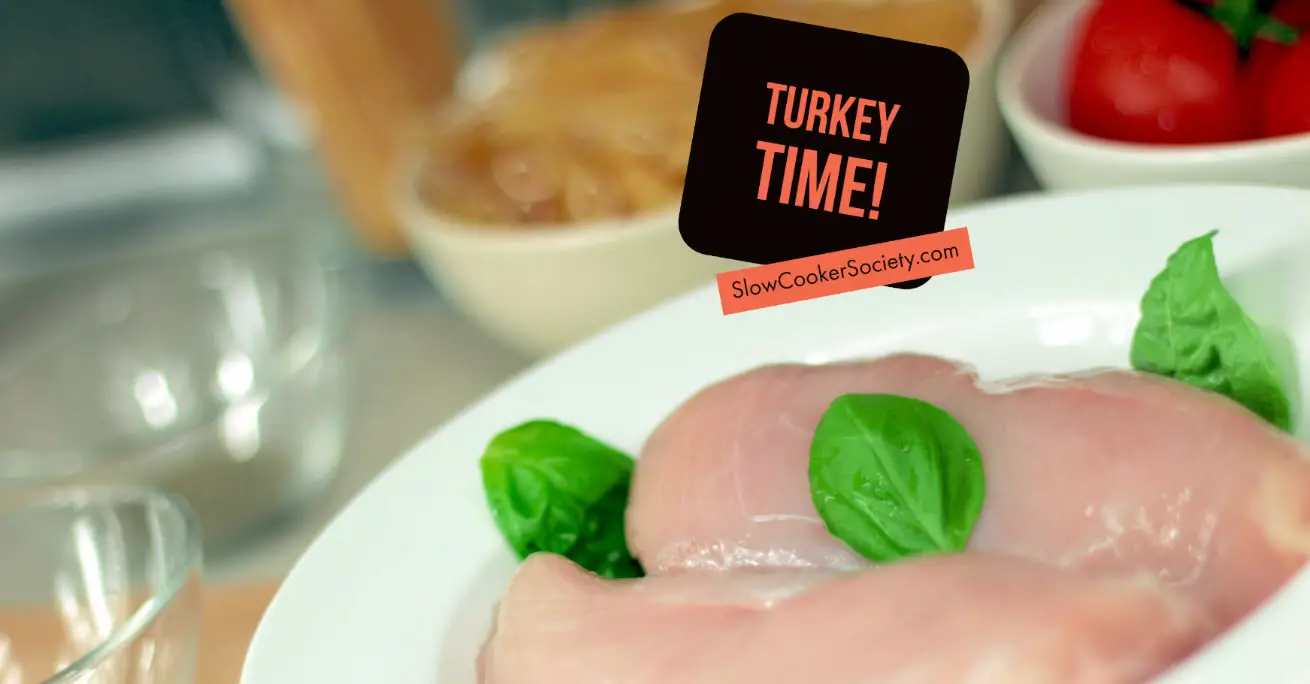 Rinse the turkey breast on water and then dry them.
Season on both sides with lemon pepper and place it skin-side up in the crock pot.
Add the butter and some lemon juice or wine.
Cook on LOW for 6 to 8 hours.
It's ready. Meat will be better if you wait around 10 to 15 minutes before eating for an even better result.
Ingredients List:
1 Turkey Breast, (bone-in if you prefer)
1 Stick of Butter
Lemon Pepper Seasoning
1/4 Cup of Lemon Juice or Dry White Wine
Simply multiply quantities if you have more people eating.
Wasn't it super super easy? You'll see it's tasty as well and remember, sharing is caring!
Enjoy