A Typical Slow Cooker Honey Garlic Chicken Dinner Everyone Will Look Forward To.
What is the most comfortable meal to make at dinnertime? There is no better meal than Slow Cooker Honey Garlic Chicken Thighs and Potatoes. And what's more, it's easy to make with this recipe.
You won't spend a lot of time in the kitchen or have to slave away for hours with your oven. All you have to do is add everything to your slow cooker and let the slow cooker do all the work so that you can relax and be happy with what will be waiting for you at dinnertime. These chicken thighs are savory and ridiculously tender; they'll feed not only you but also your friends and family members, particularly if you enjoy honey.
Let's start: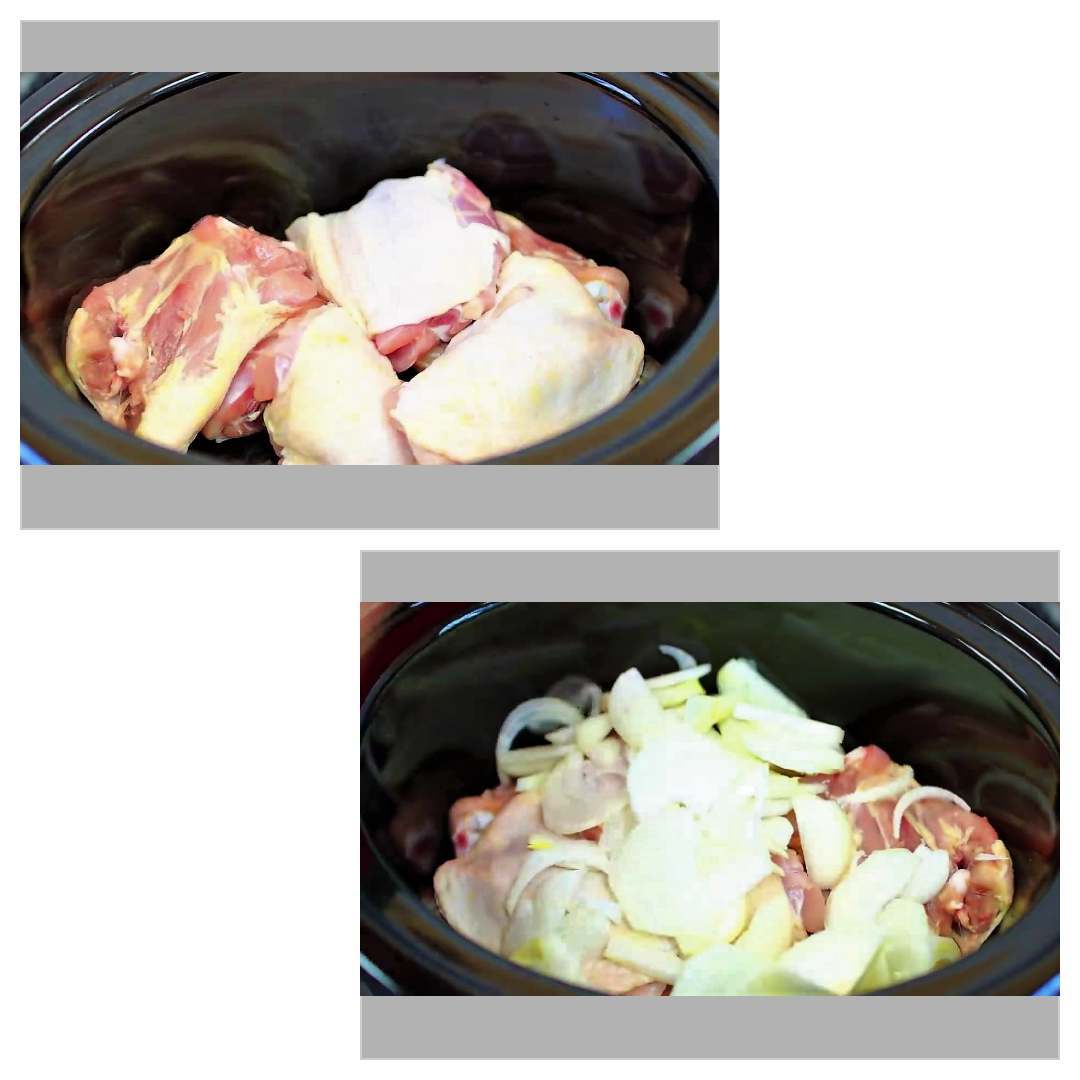 Add six large bone-in skin-on chicken thighs. It's about two pounds of chicken. We already went ahead and sliced one large onion.
Add them on top of the chicken and toss.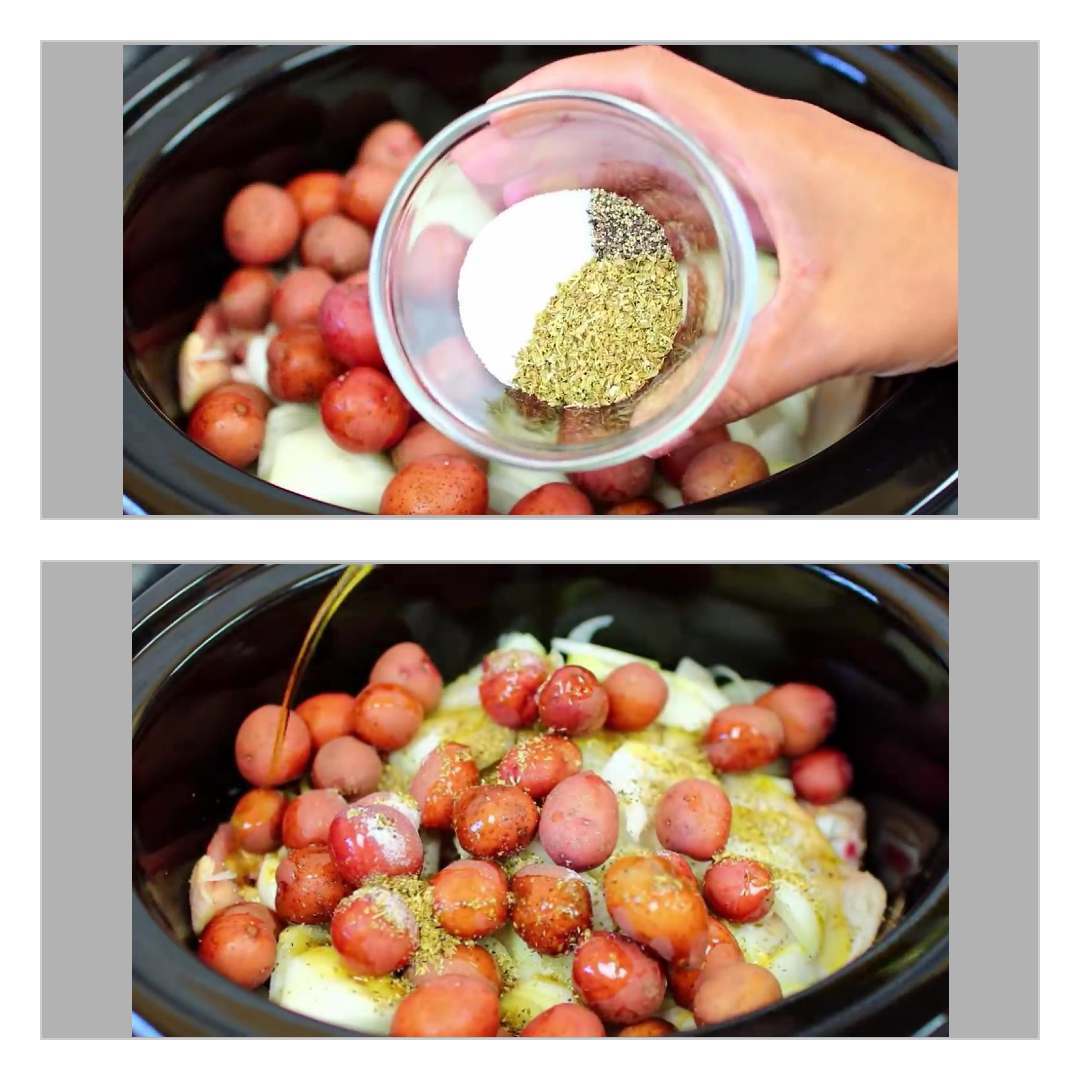 Add one pound of red baby potatoes. You can also use gold potatoes and if they're bigger, make sure you cut them up. Season with two teaspoons of oregano, salt, and pepper to taste.
Drizzle 2 tablespoons of olive oil all over them.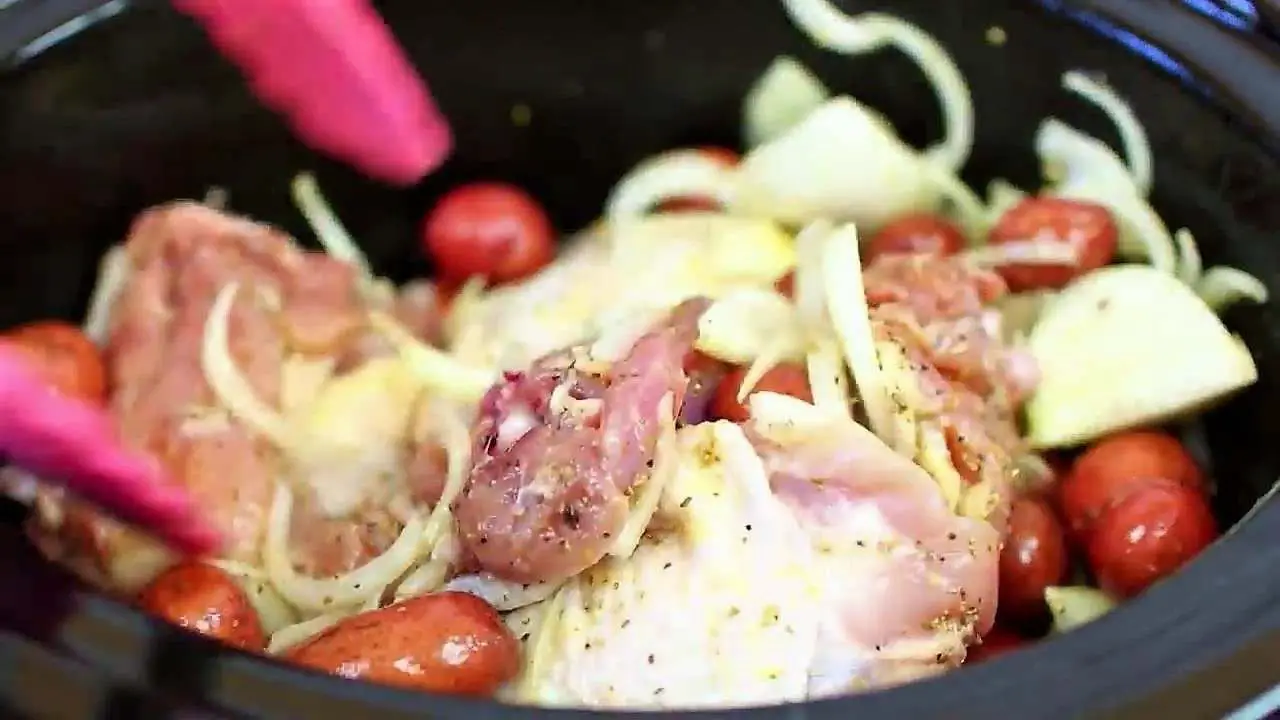 Give everything a good toss. Then arrange them nicely, and make sure the skin side of your chicken is facing up.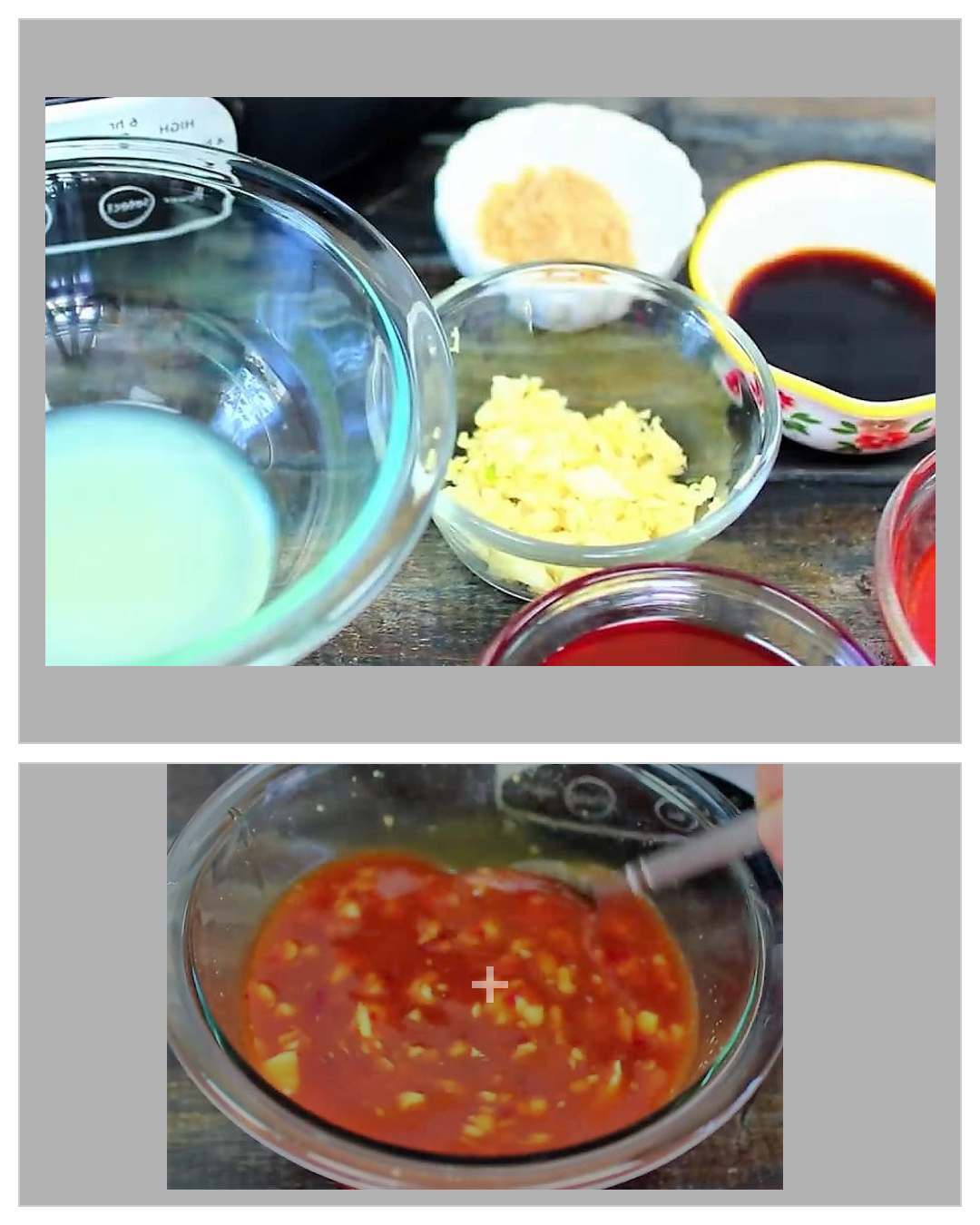 It's time to make the honey garlic sauce, which is the main attraction of this recipe. In this bowl, we have 2 tablespoons of lemon juice, 6 cloves of minced garlic, half cup of delicious Sperry honey, and 1/3 cup of sweet chili sauce. 3 tbsp soy sauce, 1 tbsp brown sugar, 1 tbsp Dijon mustard This sauce is delicious. It's the ideal balance of sweet and tart.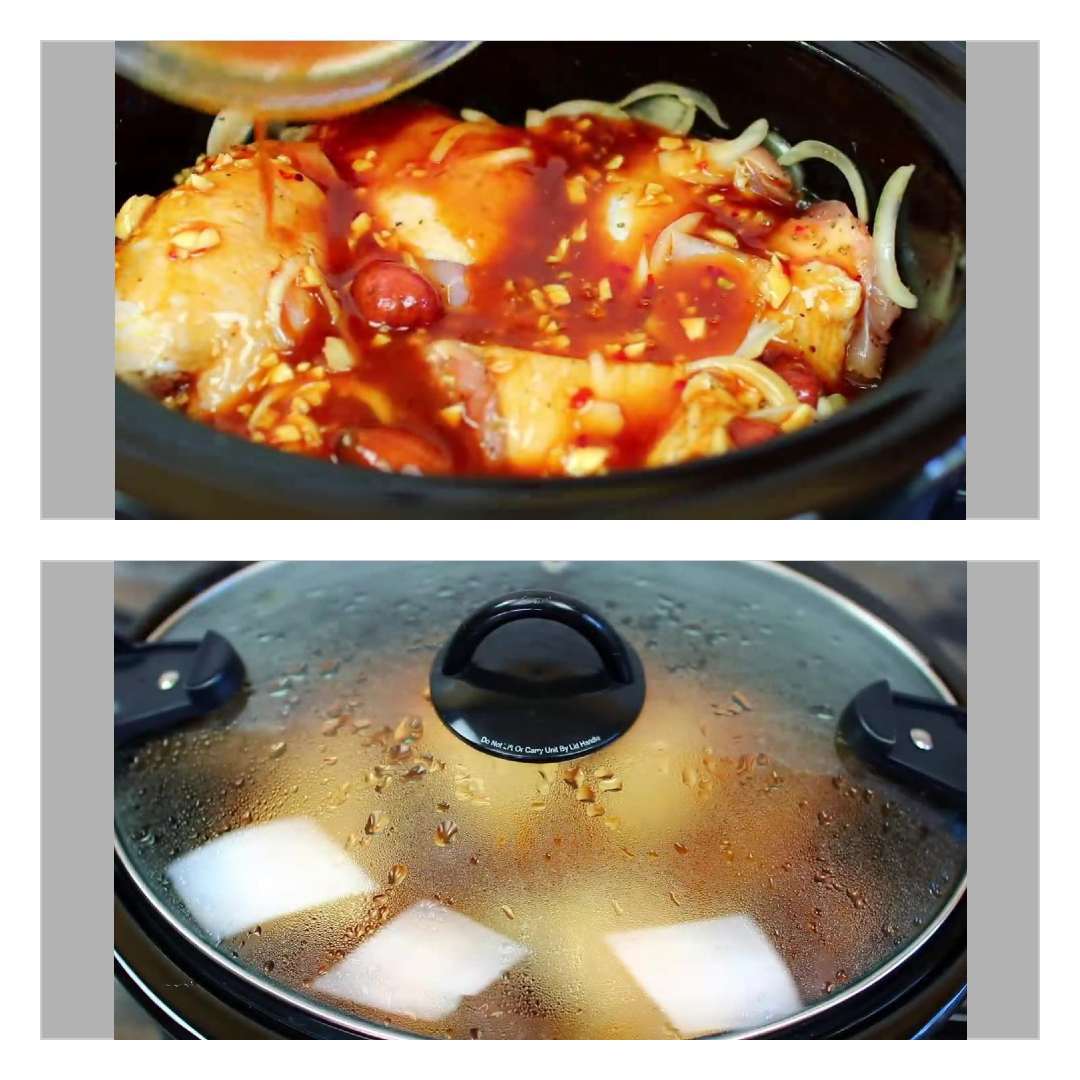 Take back the slow cooker, then pour the honey-garlic sauce over the chicken and potatoes and put the lid on. Then we'll cook it for four to six hours on HIGH.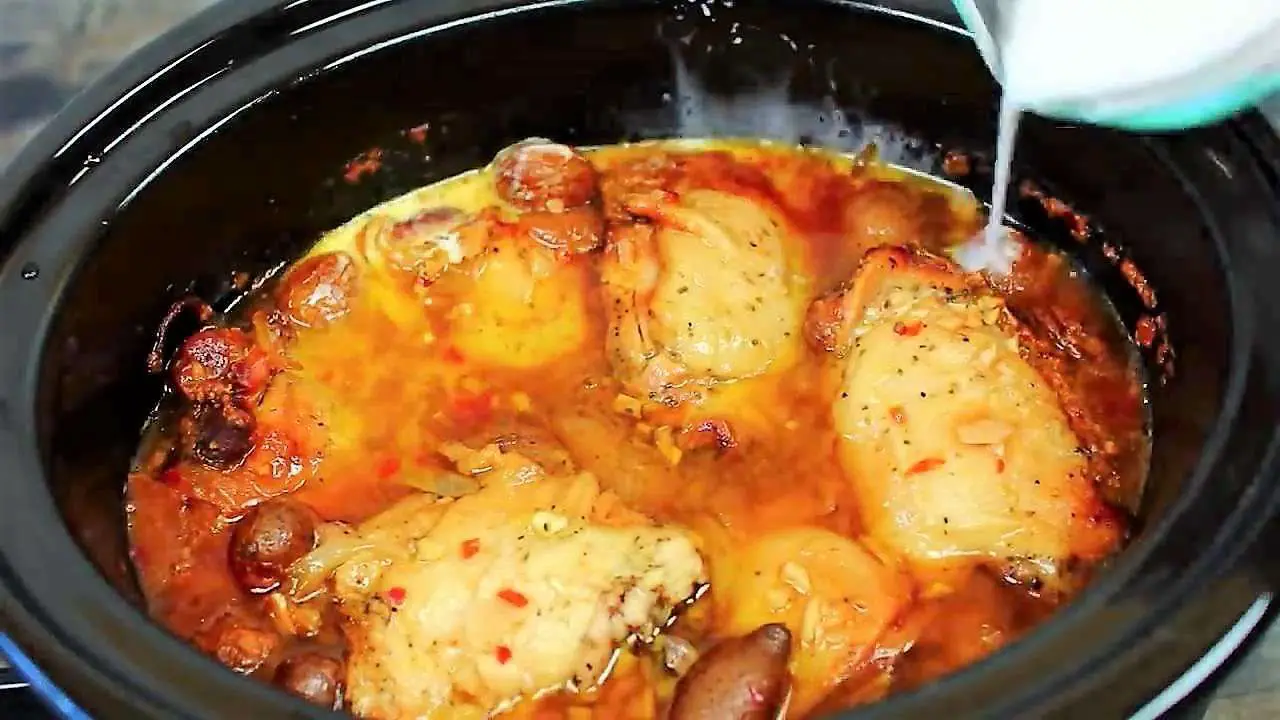 So, after about five hours of cooking, and this is entirely optional, the sauce on the chicken is a little runny. So, to thicken it, we'll add one tablespoon of corn starch mixed with two tablespoons of water. This will give the sauce a nice gravy-like texture. Mix that in thoroughly, then let this continue to cook.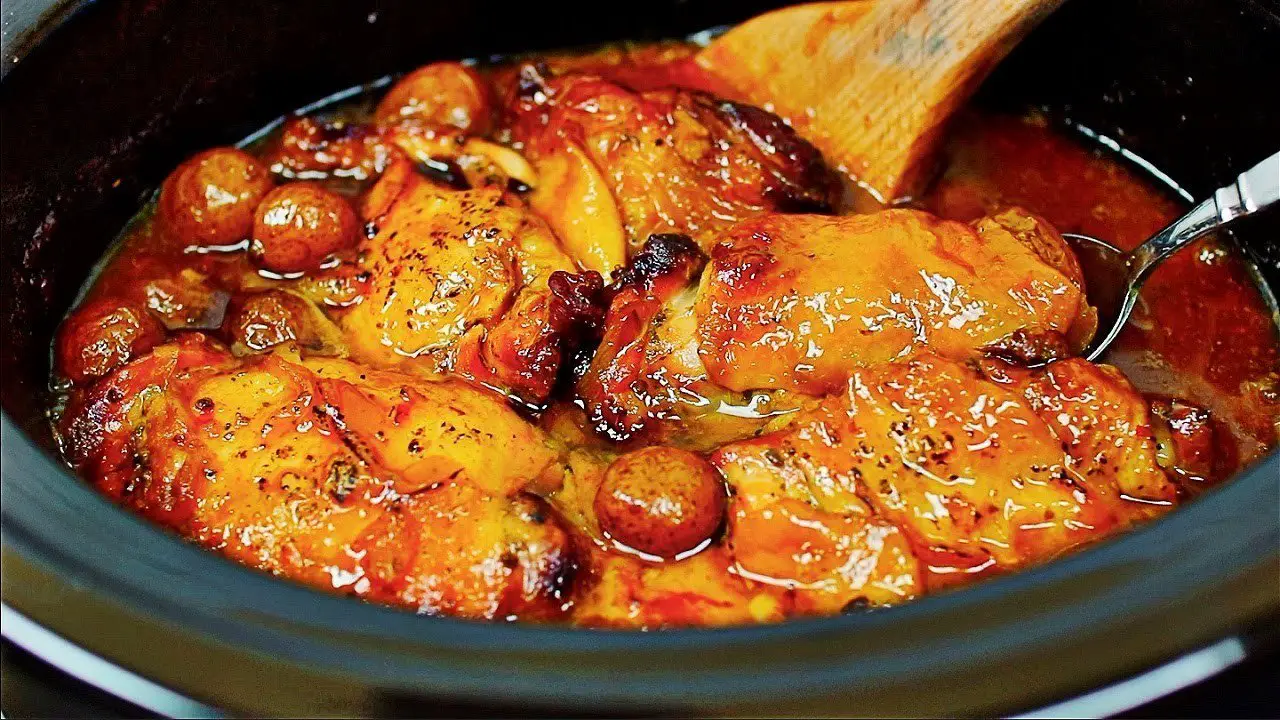 And here we are, we're all done. If there is oil on the top, you may take a spoon and remove some oil.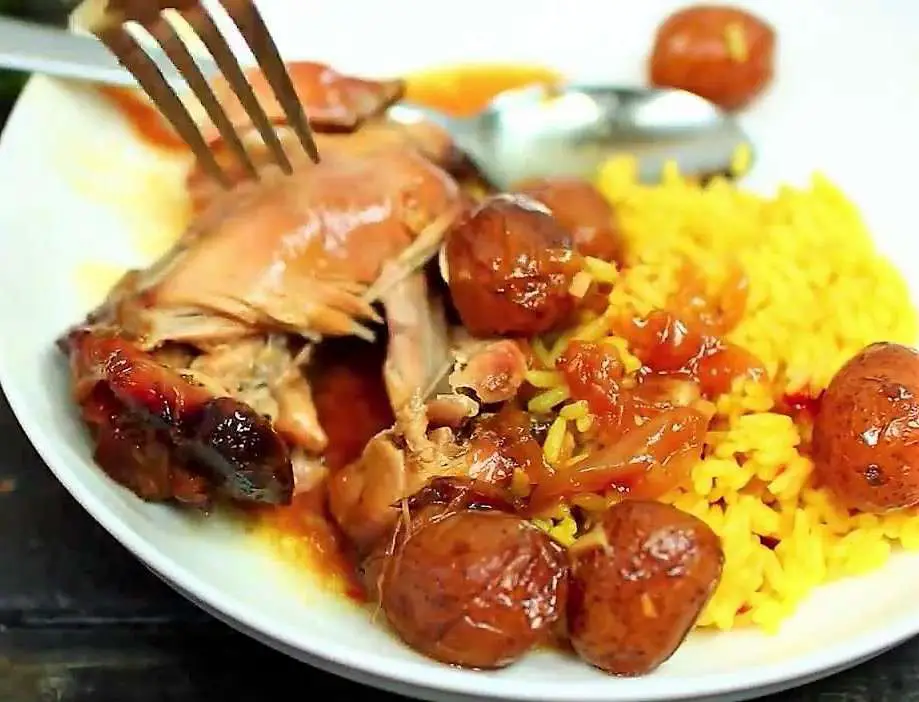 Mmmm… Look at this beautiful plate, serve over yellow rice, the kitchen smells so good!
Click the "Page 2" Button Below for the Honey Garlic Chicken Thighs and Potatoes PRINTABLE Recipe and Video