What an Easy and Delicious Crock Pot Beef Casserole!
No need to be a Master Chef to cook an amazingly tasty and tender slow cooker Beef…
Be certain that all your guests and family members will love this recipe 🙂
Let's start: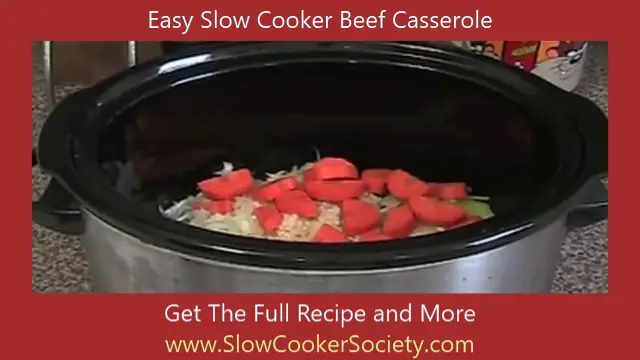 We're going to throw in one brown onion chopped up and some garlic right out of the jar, put in as much as you like.
And a large carrot which was chopped up.
Tip: try to remember when it comes to the vegetables in a slow cooker, the smaller the pieces the better they cook and the quicker they cook.
Put in three large potatoes these potatoes are about the size of a fist.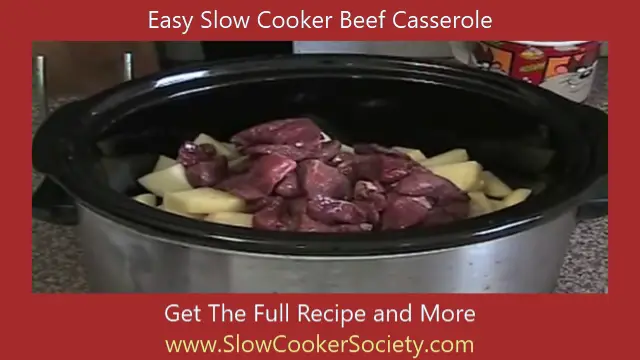 Time for diced beef, if there is blood in there too it will give an extra flavor.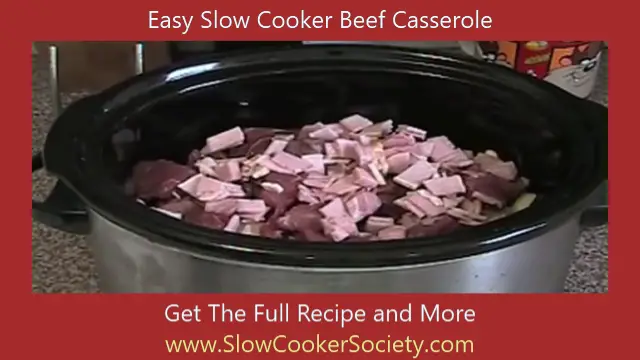 The next ingredient is optional and it is some bacon.  If you don't want to use bacon or if you can't use bacon you don't put it at all or you can replace it with a similar amount of mushrooms. (note that you can add both too 🙂 )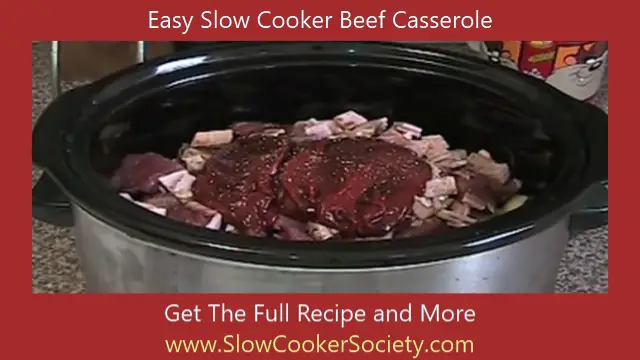 Then add in about a cup of tomato paste and some Worcestershire sauce and black pepper.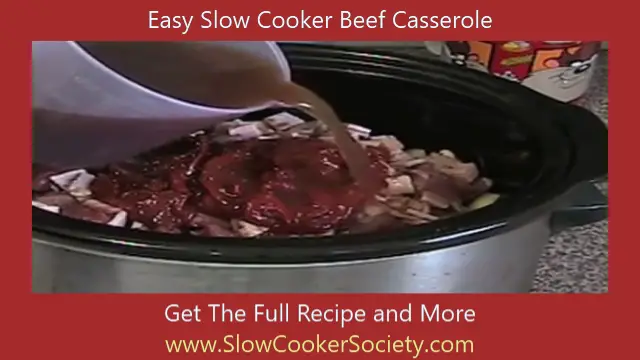 Time for some liquid, now we're going to put in four cups of beef stock. You can also make two cups of beef stock and two cups of red wine if you prefer.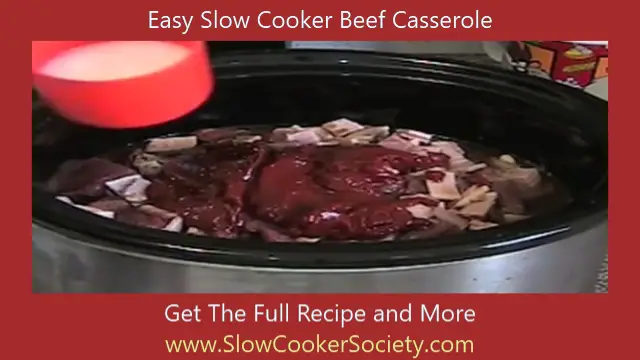 The last ingredient is a teaspoon of corn flour which is just mixed into some hot water to help thicken the sauce.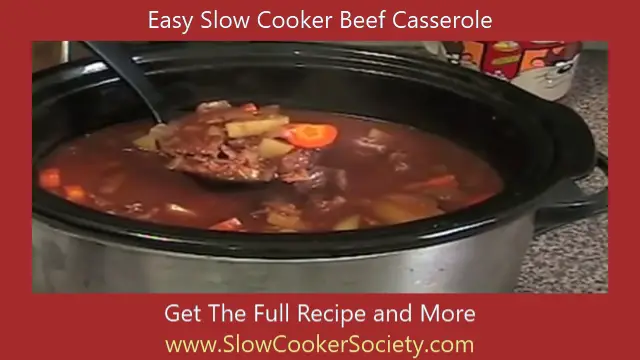 Mix well an put the lid on.
Cook on LOW for 5 to six hours or on HIGH for 2 to 3 hours.
It's ready and beautifully tender, we've got those lovely tender potatoes and carrots with a fair amount of sauce, but don't worry because that will actually thicken up as the stew cools down slightly once we turn off.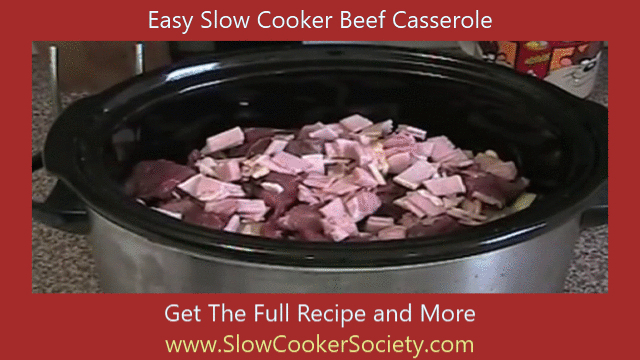 It's looking fantastic and that's just ready to serve with some crusty bread you could serve it with some rice or some pasta, or anything you like!
Click the "Page 2" Button for the Slow Cooker Beef Casserole INGREDIENTS and Video