Yummy Crock Pot Coconut Cashew Curry Chicken – A Taste of Asia
I really love eating Thai Style Dishes; it always makes me dream of those beautiful Phuket Beaches on the Andaman Sea.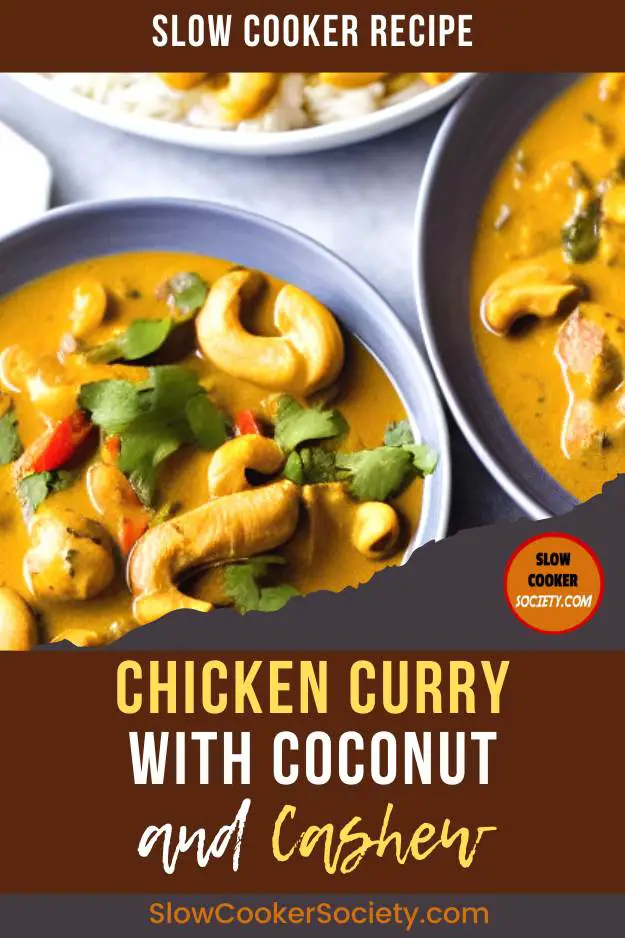 Mixing Coconut milk and yellow curry makes an exquisite sauce base that you will enhance with a few other spices. (you can add chili if you like it hot, or bell peppers)
—-> Hold on: My husband is saying… "Suitcase is ready!" ✈️?️

OK, back to the recipe:

Delicious Slow Cooker Chicken Cashew Coconut & Curry
What a delicious Coconut Cashew Curry Chicken made in the slow cooker. A traditional Thai dish that will transport you to Thailand.
Author:
Slow Cooker Society
Ingredients
3 boneless skinless chicken breasts, pounded thin and chopped into bite-size pieces
1 red pepper, seeded and thinly sliced
2 small potatoes (I used red), peeled and chopped
½ white or yellow onion, chopped
For the sauce
2 cups chicken broth
2 cups unsweetened coconut milk (or one 14-ounce can + ½ cup chicken broth)
3 tablespoons yellow curry powder (see note)
1 teaspoon cumin
1 teaspoon of salt (or to taste)
½ teaspoon cayenne pepper (or to taste)
optional: corn starch slurry.
Cashews, cilantro, and cooked rice for serving
Instructions
In the slow cooker, combine the chicken, red peppers, potatoes, and onions.
Whisk together the chicken broth, curry powder, cumin, salt, and cayenne pepper in a medium mixing bowl. Pour the mixture into the slow cooker and stir to coat the chicken and vegetables. Cook on high for 2-3 hours or low for 4-5 hours, covered.
Stir in coconut milk about 10-15 minutes before serving. Just before serving, stir in the cashews and freshly chopped cilantro.
If you have red curry paste on hand, try substituting 1 tablespoon curry powder for 1 tablespoon red paste. For an extra flavor boost, add up to 1 tablespoon garlic powder.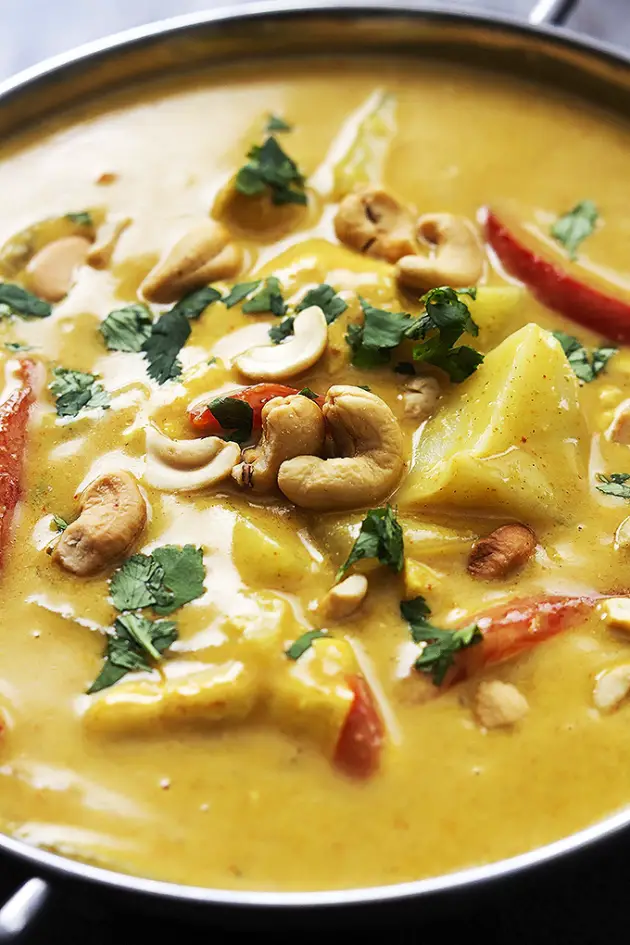 Tip: If you prefer a thicker curry (as I do), combine 3 tablespoons of cold water and 2 tablespoons of cornstarch. Cook on high until ready to serve, about 30–45 minutes, before stirring into crockpot.
Serve it together with other Asian dishes, or as a standalone.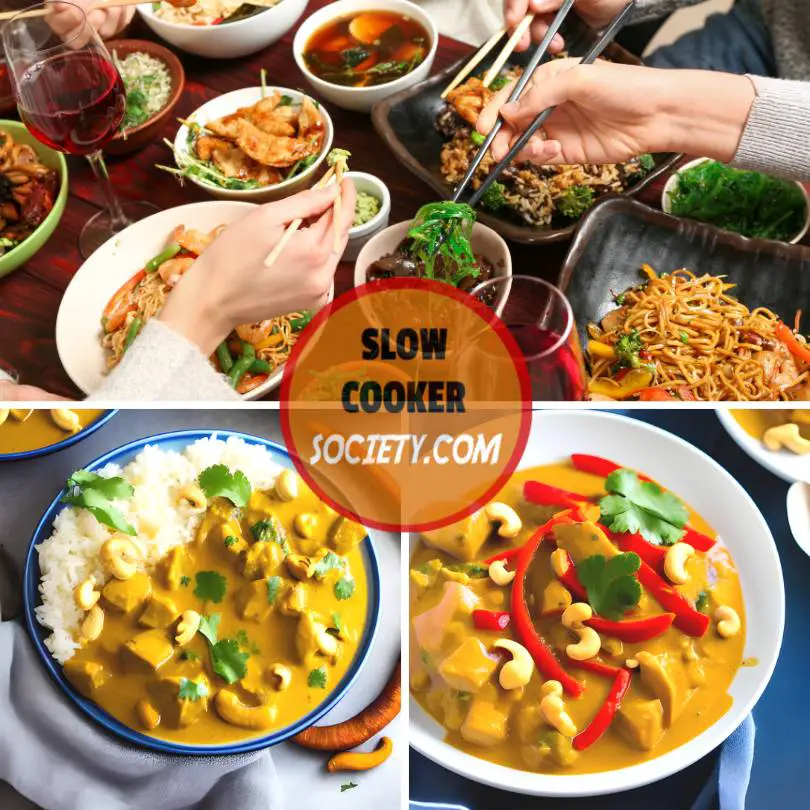 Don't forget to like and share if you enjoyed it 🙂
More Asian Style recipes: