If Your Husband Loves to Cook and This Is the Perfect Slow Cooker Beef Stew Recipe
It's Sunday again, let's have some rest and ask our husband to cook a delicious and easy slow cooker beef stew recipe for you and our family.
The beauty of slow-cooking recipes is their simplicity. So for the ingredients, take some beef, potatoes, carrots, onions, flour, and a few spices. Nothing our husband can't find or do. Make sure that you motivate him a bit before 🙂 You said "incentive"?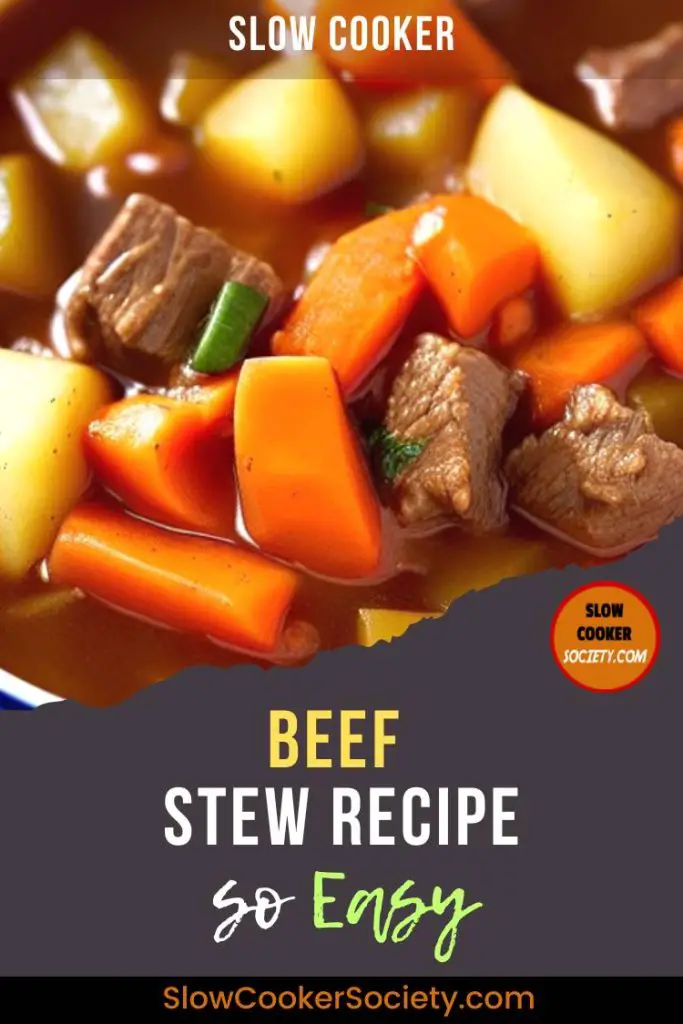 Don't you just love that smell coming from your oven when you take your meat out? This fragrant stew smells amazing and will make your home smell like a cozy haven. The trick is to brown the meat in the pan on both sides to create a deep, hearty flavor and then transfer it to the slow cooker to finish cooking
Enough joking, most men like cooking and are so proud when they bring the result to the table as if they achieved something amazing. (Remind me, what do we do every day?)
Check out this cool beef stew recipe and challenge your husband. OK?
A decadent meal in one pot that provides a healthy portion of hearty, savory goodness, this one is sure to become your go-to option when the real cold hits or any time during the year. Even the manliest of men can pull off a dish like this. This crockpot beef stew is really a keeper.

Easy Slow Cooker Beef Stew That Your Husband Can Cook Just For You
This slow cooker beef stew is so easy to make that even your husband will love preparing it. Needless to say that it is super tasty.
Author:
Slow Cooker Society
Cuisine:
American/European
Ingredients
2 cups beef stock
2 lbs stewing beef
4 large carrots
¼ cup of all-purpose flour
4 cloves of garlic
2 large potatoes
1 onion
1 tsp salt
½ tsp salt
½ tsp black pepper
1 tsp paprika
½ tsp celery salt
1 tsp Worcestershire sauce
Instructions
Easy as 1-2-3 brown the meat in a skillet
Prepare the veggies
Drop everything in the slow cooker
Cook for 6 hours on HIGH setting
Watch the video below for step by step details
Check out the Step-by-Step video:
This slow cooker beef stew recipe is the perfect way to enjoy a hearty and satisfying meal on a lazy Sunday.
Your husband will love to cook this dish for you and your family, as it only requires simple steps and ingredients. You can relax and enjoy the aroma of the beef and vegetables simmering in the slow cooker while he takes care of everything.
It is a great recipe to show appreciation and love for your husband, who adores cooking for you. Here are a few more pictures over time. Bon appetit!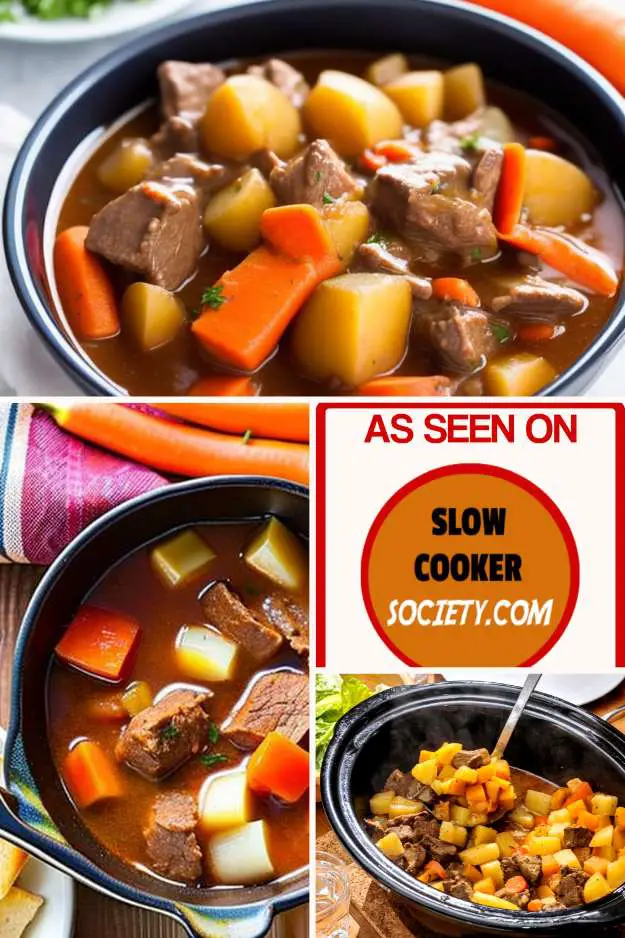 Don't forget to like and share