Crock Pot Beef Tips Recipe – It Couldn't Be Any Easier.
That's great, it only takes a few minutes to prepare, and it's so great when served on rice.
Alternatively, you could get mashed potatoes or pasta.
Your family will love it and your friends too 🙂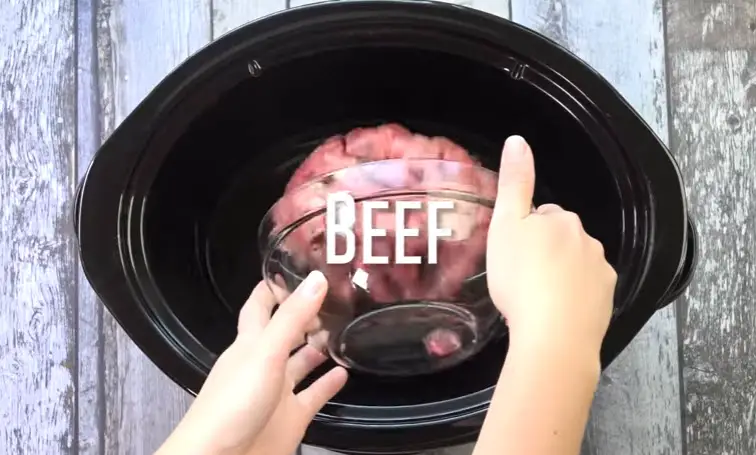 Drop the beef in the crock-pot
Add the chopped onions.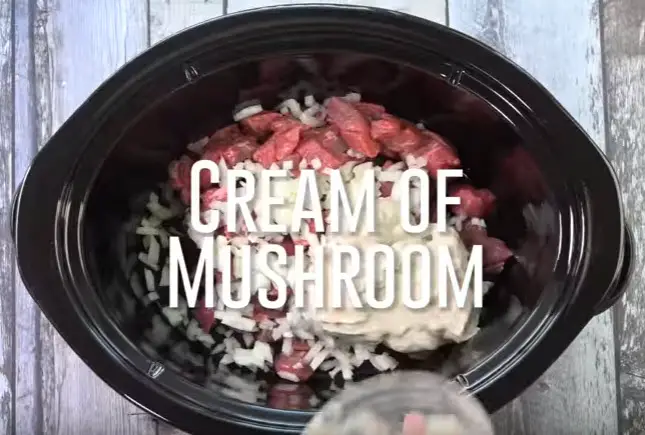 Add the cream of mushroom.
And some water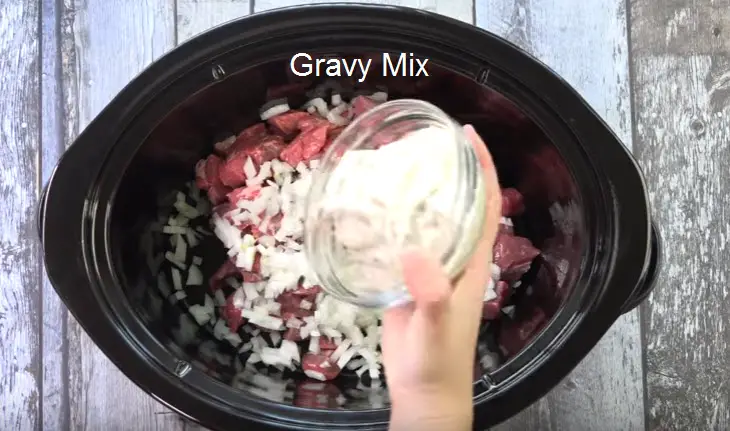 Now the gravy mix
And a bouillon cube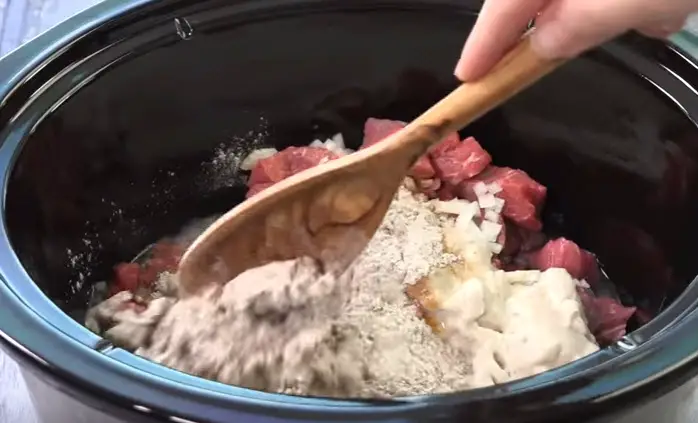 Stir well and cover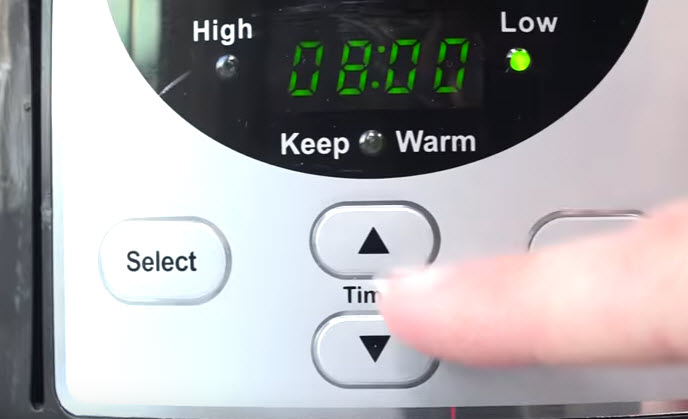 Cook on LOW for 8 hours.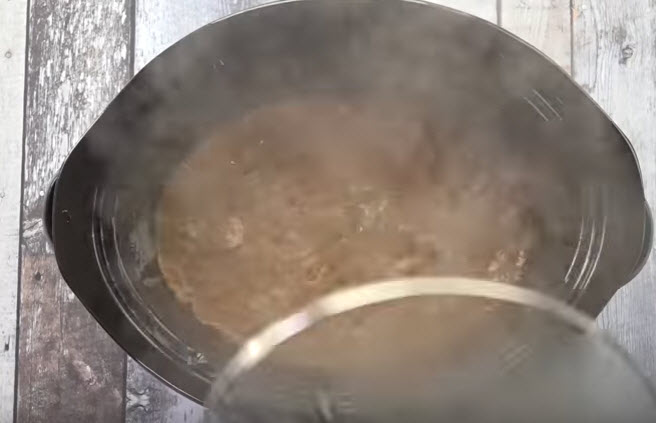 It's ready and smells wonderful!
Time to serve, on rice, or anything you like.
Click the "Page 2" Button for the Slow Cooker Beef Tips INGREDIENTS and Video