Thick Texture Crock Pot Barley Soup You've Dreamed Of.
I still remember the gorgeous smell when entering Auntie Mary's house. She was cooking her famous Beef Barley soup. At the time she did it on the stove.
Today we're revisiting it, doing it with our beloved slow cooker and it will produce the richest Beef Barley Soup you've ever tasted. Shredded carrots and potatoes give it fabulous, thick texture.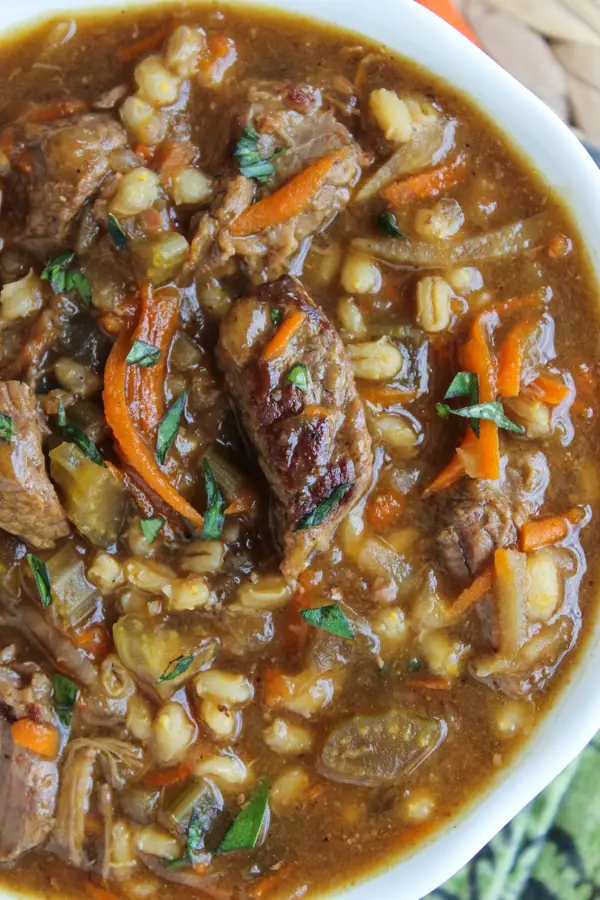 The reason I remember walking through the door so vividly is because of the delicious smell. Soup. The soup to end all soups.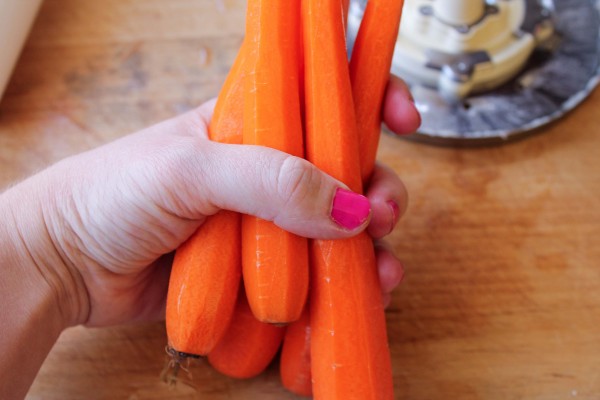 This soup contains plenty of vegetables and vitamins, look at those beautiful carrots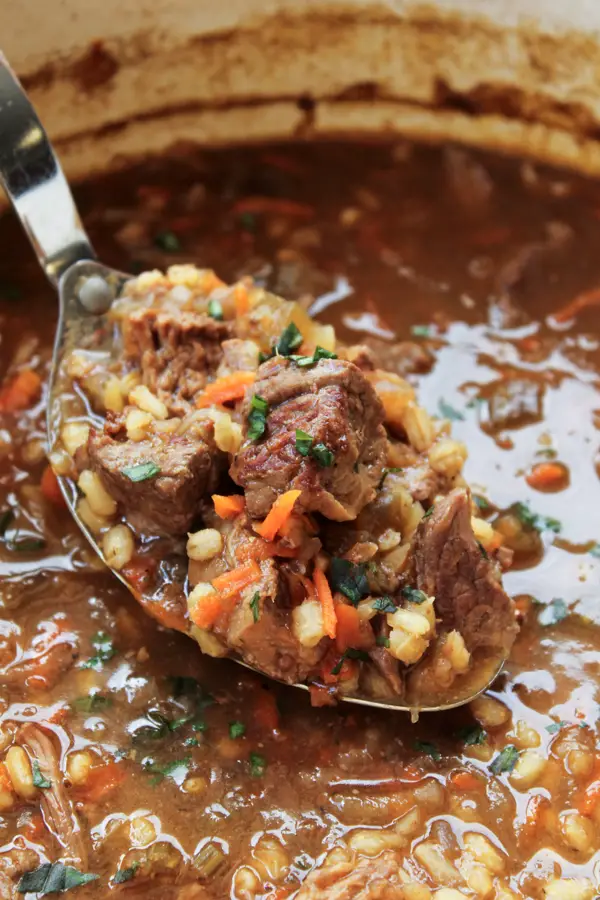 I suggest using Better than Bullion Beef Base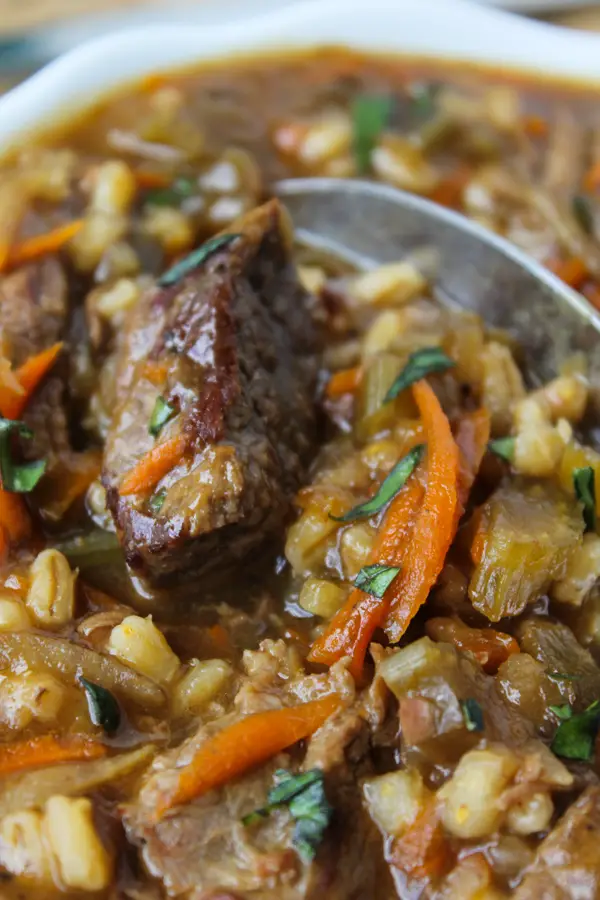 If your meat is not marbled well, you might want to add a bit of Worcestershire sauce toward the end, to boost the flavor.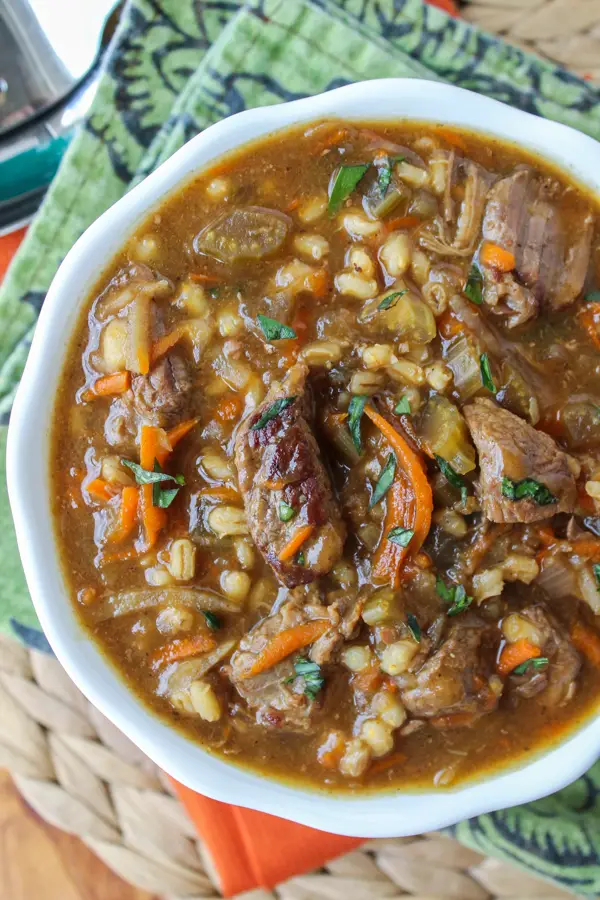 Click the "Page 2" Button Below for the Beef Barley Soup INGREDIENTS