Crock Pot Ham with Maple Brown Sugar Glaze
Do you want to learn how to cook an excellent ham without drying it out? It's pretty easy: Simply cook it in your slow cooker. With just a few ingredients, this ham is a piece of cake.
How long does it take to cook it? It will depend on its size, but generally, it takes 5 to 6 hours on low or until it is tender.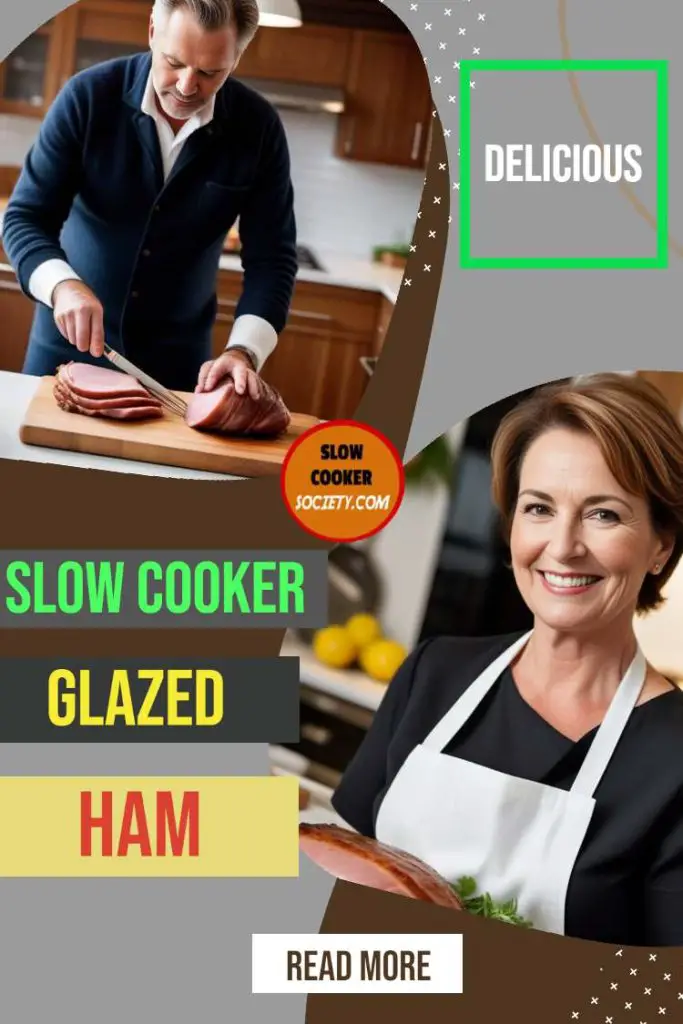 Start with a 7 1/2-pound bone-in butt portion ham. Supermarkets usually offer shank portions, too. For a better quality cut, I would recommend butt portion. For this recipe, stick with the un-sliced bone-in ham. Spiral sliced hams will dry out in the slow cooker and under the broiler. Keep in mind that hams are precooked; the trick is adding flavor and reheating them without drying them out.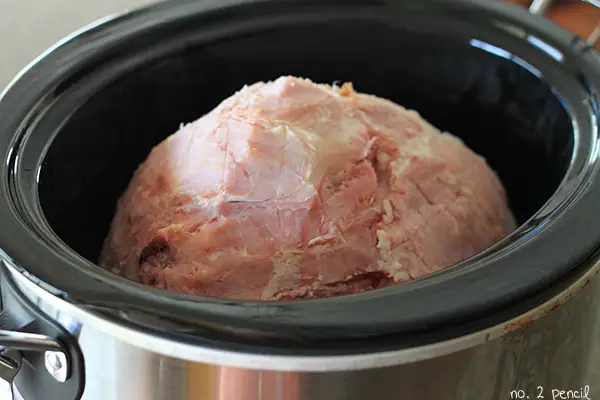 Now trim the excess fat and skin from the ham, and see what the ham looks like going into the slow cooker. Use a paring knife to slice a grid pattern into the ham. The ham will shrink slightly as it cooks, allowing the glaze to drip in and build flavor.
Add a cup of water to the slow cooker to prevent the ham from drying, and cook on low for 5-6 hours.
Once the ham is heated, carefully remove it from the slow cooker and let it rest on a baking sheet for about 20 minutes. While the ham rests, prepare the glaze by combining pure maple syrup, dark brown sugar, brown mustard, and cornstarch. Bring to a boil and cook for 2-3 minutes, constantly whisking until the glaze thickens. Set the glaze aside and let it cool for about 5 minutes.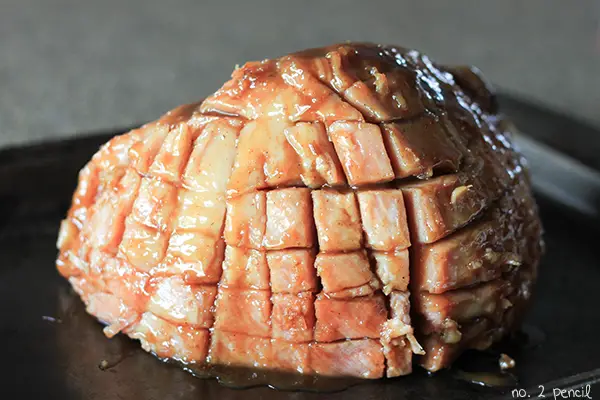 Then, spoon the glaze over the ham, ensuring it is well covered. Finish the ham under the broiler until the glaze caramelizes, 5-7 minutes.

Click the "Page 2" Button below for the Slow Cooker Glazed Ham INGREDIENTS List: