Your Slow Cooker is Your Best Friend. It Makes Easy Tasty Meals That Save Time and Money.
If you are like most busy Moms or Dads, getting a dinner on the table may be a challenge some days.
Wouldn't it be great if you could walk through the door after work and having a meal waiting for you?
Well that's what can happen when you have a slow cooker.
There's nothing like a slow cooker for making hearty nutritious meals that you can have on the table directly after returning home.
Many people already have a crock pot but don't use it much. If that's the case you'll probably want to go find it after watching the video below.
So… what should we look for in a crock pot?
They come in different shapes and sizes and some have many features so first let's talk about which size you should get.
Families of 4 or more people should probably look for a six quart crock pot. Families of two or three can use a four quart size to cook food safely a crock pot should be at least half full so you don't want to get one that's too large.
Unless you're cooking a lot of food, a small-medium sized slow cooker works best.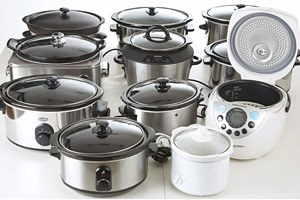 Does it matter if it's round or oval?
Great question the round ones are great for soups and stews but the oval crock pot offers more options because you can get roasts or even whole chickens into them so if you have a choice.
I'd recommend the oval shape once you've decided on the size and shape there are other features you should look for your crock pot should have a clear snug fitting glass lid so you can check on the food without taking it off which lets out steam and slows the cooking process.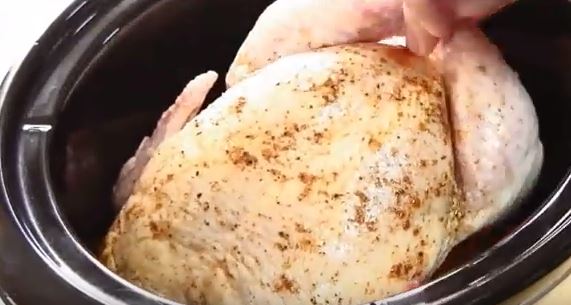 What's the advantage of a removable insert? For one thing you can take it out to use on a table. They're also easier to clean the insert should have large sturdy handles to make it easy and safe to move from your counter to the dinner table what about all these buttons and knobs an indicator light show you that the crock pot is working this could help prevent you from accidentally leaving it on a programmable timer can automatically shift to a keep warm mode as soon as the time cooking ends.

If you decide on a mechanical type remember that they have adjustable temperature controls but no timer so you need to turn it off manually crock pots with automatic timers range anywhere from $20 to $200 just be sure you read the box carefully so you know exactly what you're getting:
All right now for how to use the crock-pot besides having dinner ready after a busy day crock-pots have another advantage: they cook food slowly at a low temperature which can help tenderize less expensive tougher cuts of meat. This can help save you money because you don't have to buy fancier more expensive cuts.
Pretty easy 🙂
Check out our Slow Cooker reviews and get the best prices on the market.