Homemade Beef Meatballs with Beer & Ketchup… In the Crock Pot!

I know many of us really like meatballs. Today we're gonna make a super simple recipe in the slow cooker. Add your preferred type of beer, you may try to experiment a few different ones over time and comment back which is your preferred one 🙂
Don't like beer? Here's an alternative: Slow Cooker Italian Meatballs…
Note that the alcohol will evaporate with the heat, only tasty meatballs will remain.

Let's go see the recipe now:

Easy & Delicious Slow Cooker Beer Meatballs recipe
You're a meatballs lover? Why not make your own... Slow Cooker Beef Beer Meatballs are super easy and better than bought in the mall...
Author:
Slow Cooker Society
Ingredients
1 can of beer
1 6 oz can spicy V-8 juice
1 tsp. lemon juice
1 tsp. hot sauce
½ c. Italian breadcrumbs
1 c. onions
Salt and pepper to taste
1 lg. bottle ketchup
1 tsp. horseradish
1 tsp. Worcestershire sauce
2 to 3 lbs. ground beef
2 to 3 eggs
Instructions
Combine ground beef, ½ cup onions, Italian bread crumbs, eggs.
Make the mixture into small meatballs.
Then fry or bake the meat.
In saucepan combine remaining ingredients.
Simmer for 15 minutes.
Put meatballs and sauce into slow cooker/Crock Pot.
The sauce should cover the meat.
Allow to simmer in slow cooker/Crock Pot for at least 3 hours, however, the longer you let them simmer, the better they are!
Cooking them 6 to 10 hours on LOW temperature is great.
Stir them occasionally. You may wish to add more ketchup, or V-8 juice - spice them up if you like them hot.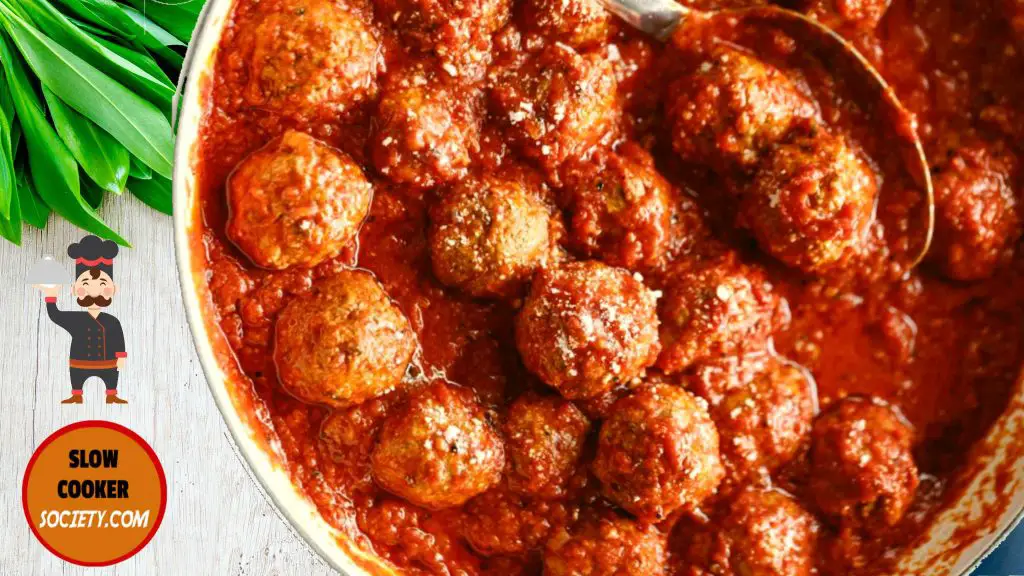 Hope you like it, if so don't forget to share!
And… there are many more Yummy recipes, just below 🙂
Enjoy!
Save
Save
Save