Slow cookers help make delicious meals without losing comfort.
A slow cooker, along with other functional kitchen accessories like a salt storage box, a sausage cutter, a hot dog slicer, a vegetable peeler, etc., can assist in preparing tasty recipes to astonish your family members. 
However, a kitchen enthusiast should be aware of plenty of things regarding slow cookers to get the full advantage out of them. 
Don't you know about the essential tips and tricks of using slow cookers? No worries, we have got you covered here. 
Let's discuss the top 6 of them: 
1) Size Matters
The size of the slow cooker should be in accordance with the recipe you're planning to use. 
Neither small nor large-sized small cooker can get the job done because the recipe will either remain uncooked or overcooked. 
How about we share a simple trick that can turn things around even if the slow cooker isn't of the appropriate size? 
Let's assume you have a cooker that is too big for your recipe; using an oven-safe bowl inside the cooker can get you a properly cooked meal. 
However, it's suggested to go to the market with an expert who can help you buy a slow cooker of the highest quality depending on your needs and requirements.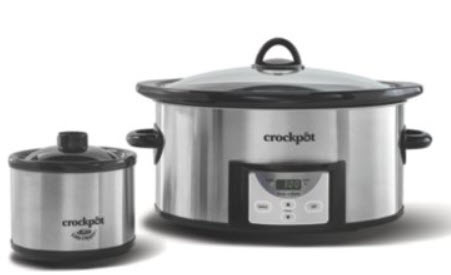 2) Reduce Liquid While Using A Slow Cooker
Slow cookers normally have tight lids, and that's why it isn't suggested to add a lot of liquid; otherwise, the liquid won't evaporate easily. 
If you're making a recipe that requires water, get creative, and reduce the liquid to approximately a third to get desired results. 
Add water to a sufficient quantity to cover meat and vegetables and nothing more than that. 
Warning: Avoid overfilling the cooker, or it will start leaking out.
It doesn't matter how expert you are at cooking; the slow cookers won't help make delicious recipes because of excessive water presence, as the food won't be cooked to a level it should. 
Do you need exact information on how much water do you put in a slow cooker? Well, half to two-third full is perfect, but make sure you don't add more than three-quarters. 
3) Adding Ingredients At The Begging Is The Way Forward
As the name suggests, slow cookers will take time to cook recipes. Don't you think it's the best move to add most, if not all, the ingredients at first to let them cook collectively? 
The addition of ingredients at the start will help you take care of other kitchen-related tasks, and the meal will be cooked equally and appropriately. 
However, it's not a compulsion at all to add all the ingredients at the beginning because some recipes like pasta and rice required fresh herbs to be added at the end to let the magic happen for the entire meal. 
So, better act accordingly, keeping an eye on the recipe you intend to make. 
4) Use Cheaper Cuts Of Meats
Cheaper cuts of meat generally have a high-fat content, and they are also known for having more connective tissues. 
Do you know what does that means? It means they'll benefit significantly from slow cooking techniques resulting in a tender dish. 
It is recommended to use beef brisket, lamb shoulder, chicken thighs, and other less costly cuts inside the slow cookers to produce a final recipe that is delicious and evenly cooked.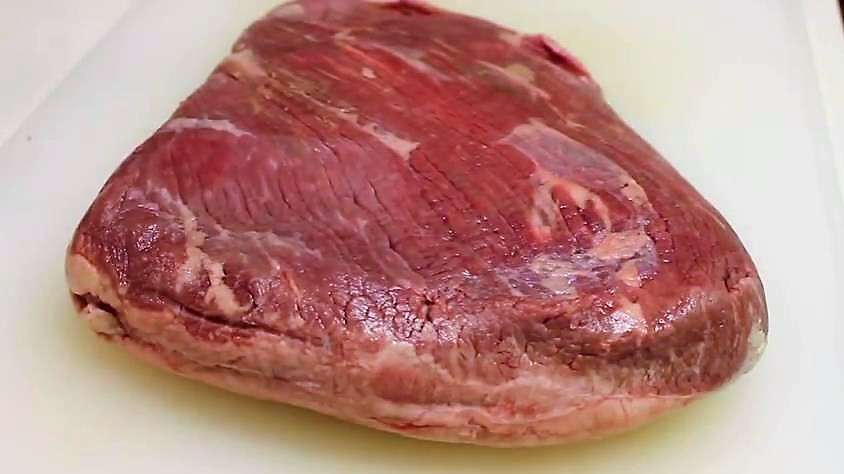 5) Leave The Cooker Recipe Alone 
Slow cookers work at their full potential when you keep away from checking them every now and then. 
The best thing you can do is leave them alone with the recipe, and they'll surely surprise you with a properly cooked meal. 
Make sure not to take the lid off again and again; otherwise, the heat will be released every time, and the cooking time will eventually be increased.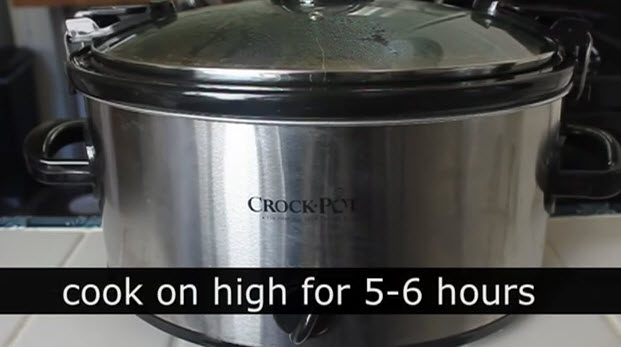 6) Avoid Adding Frozen Foods
The addition of frozen food will slow the cooking process down, so better to avoid adding them to decrease the slow cooker's productivity. 
You must be thinking, why on earth frozen food shouldn't be added to the slow cooker? Right? Well, they generally take a lot more time to come to the temperature that increases the possibility of bacterial growth. 
Moreover, frozen items need excessive heat and temperature for a continuous time-frame to defrost, and the job can't be done ingeniously inside a slow cooker. 
Over To You
Slow cooker advantages are immense, whether it's about saving time or bringing the flavors out in a recipe. Guess what? You need have to be a pro chef to handle a slow cooker because it's easy to use and learn. 
Haven't you got a slow cooker yet? What are you waiting for? Get one for your kitchen, and you'll be on your way to making mouth-watering recipes. 
Do you know some other helpful tips and tricks regarding the use of slow cookers? 
Share with us; we'd love to hear!