Crock Pot Bean Chili Recipe with Cheddar and Monterey Jack cheese.
When the weather gets colder, I like to eat a chili on a regular basis. There are different way of serving it. You should try it with baked Russet potatoes.
Slice the baked potato open then slightly compress it so it mashes a bit to create more area for soaking then drench it with hot chili, smother it with Cheddar and Monterey Jack cheese and finish it a generous dollop of sour cream.  YUMMY!
Feeling hungry? Read and Enjoy!
Heat olive oil in a large and deep non-stick skillet over medium-high heat. Once oil is hot, add onion and saute 3 minutes, then add garlic and saute 30 seconds longer. Pour onions into a 6 or 7 quart slow cooker.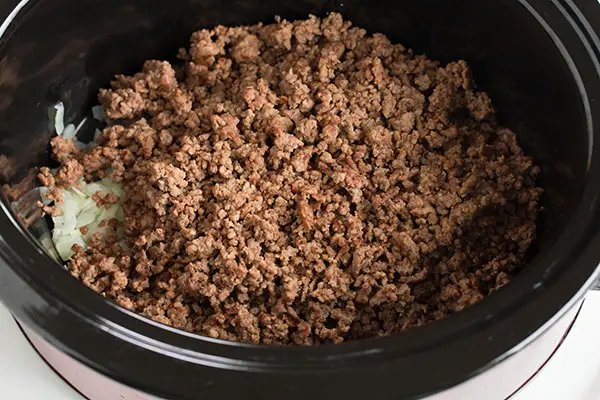 Return skillet to medium-high eat, add beef and cook stirring occasionally until beef has browned. Drain most of fat from beef, leaving about 2 Tbsp in with beef (this is optional, I think it ads flavor but you can drain it all if you'd prefer). Pour browned beef into slow cooker.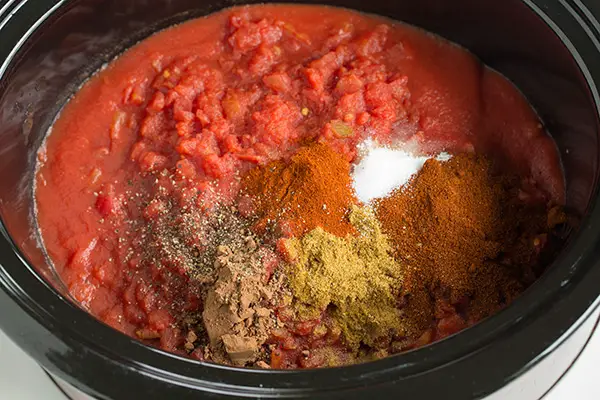 Stir in dark and light red kidney beans and allow to heat through, about 10 minutes (if you want the soup to have more liquid you can add in another 1/2 cup water or beef broth)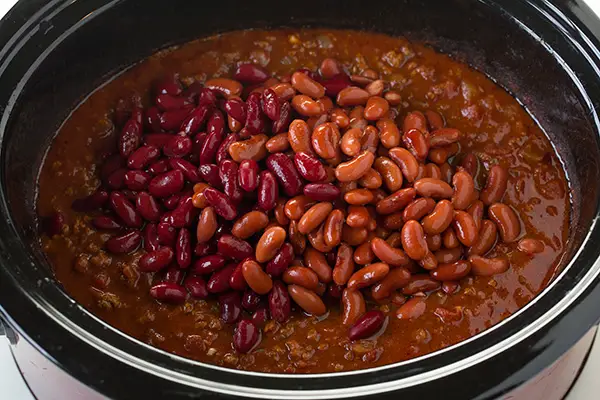 If you don't like heat then you can use canned tomatoes without green chiles since they are a little spicy.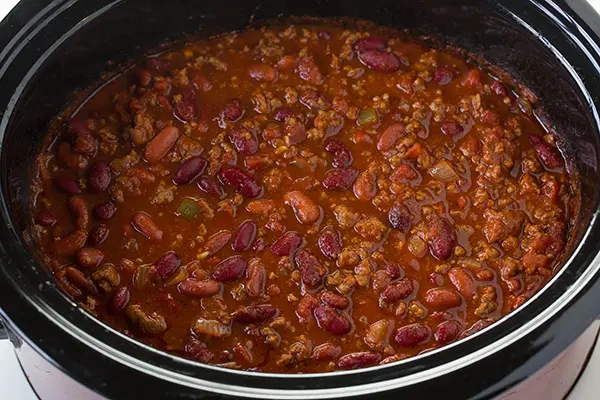 Slow Cooker Chili
Prep Time: 15 minutes
Cook Time: 6 hours, 10 minutes
Yield: 6 – 7 servings
Click the "Page 2" Button Below for Crock-Pot Slow Cooker Chili INGREDIENTS List