If you are a Cashew Lover, you need to try this Crock Pot Chicken Recipe.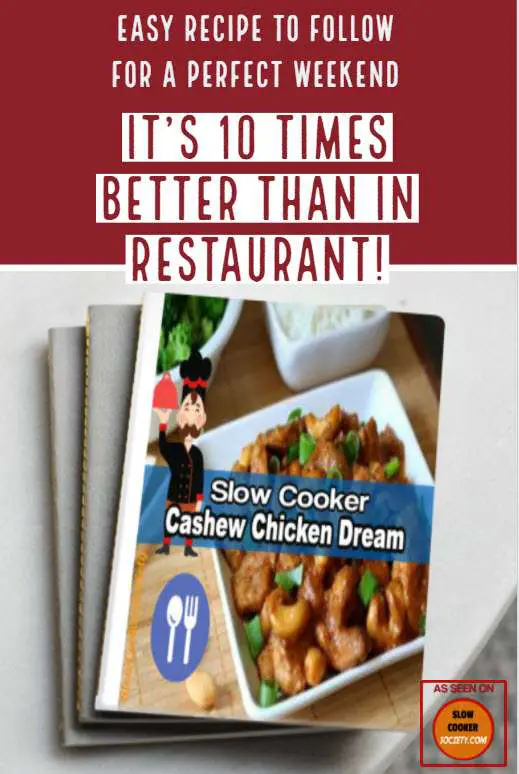 Yeah, in the family, my son could eat them all day long (fortunately, he's not gluten sensitive) and always ask me to add them to some dishes. I am doing it from time to time, of course, cashew are pretty expensive 🙂
So you really have to try this Slow Cooker Chicken Cashew; it is much, much better than in a Chinese restaurant!
This recipe takes a few minutes of extra prep work, but I think you'll agree that it is totally worth it!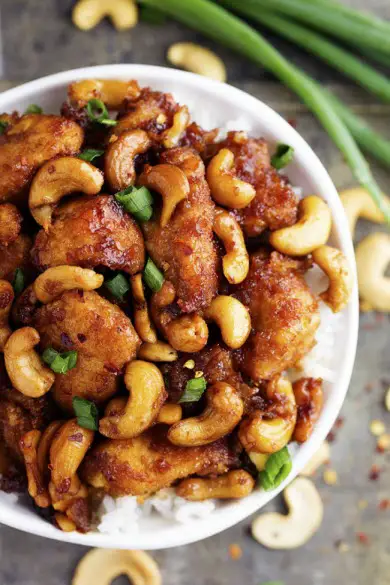 First, you'll cut the chicken thighs into about 6 pieces each. I love using kitchen shears for this step. I trim off excess fat and then just cut the chicken into bite-size pieces.
Next, you'll use some thick paper towels to blot the chicken. Try to get as much moisture off of the chicken as you can. It's essential that the chicken is dry so that it can get a good browning on it.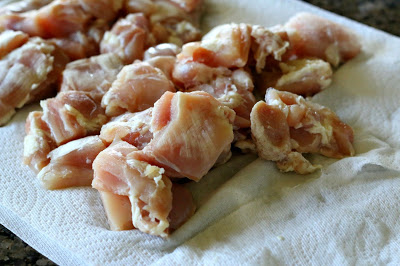 Give the chicken a shake! Shake the chicken in a zipper plastic bag with some flour and pepper to coat the chicken evenly.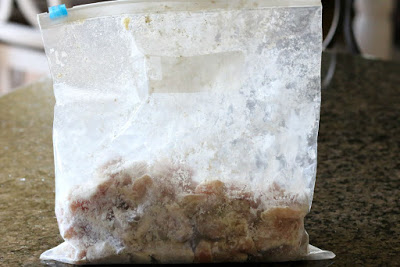 Heat a bit of oil in a pan, and then when the oil is hot, brown the chicken 2 minutes on each side. Spread the chicken out so that each piece gets its own little spot of heat.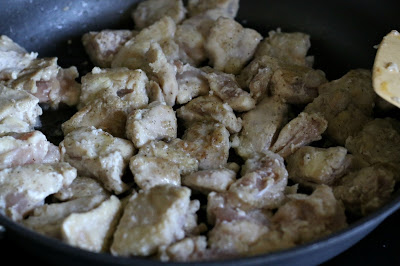 Finally, you'll add the chicken to the slow cooker and pour an easy, homemade sauce over the top. Cook on low for just 4 hours, and you'll have the most unique, tender, and flavorful chicken ever!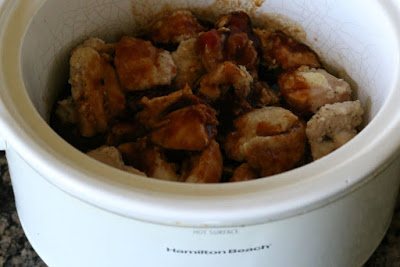 Oh, and one more thing!  Don't forget the cashews.  It is "cashew chicken," after all.  You'll add in the cashews after the chicken is cooked and let them warm up for about 10 minutes. I like to top my chicken with slices of green onions, but you could throw some cilantro on the top instead.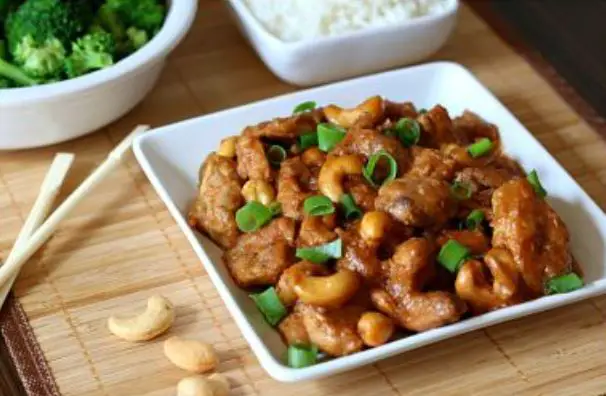 Click the "Page 2" Button Below for the Chicken Cashew INGREDIENTS Lists