Want an Asian Classic Dinner for Tonight?
During our last vacations in Thailand, Paul and I liked their food so much that I made a promise to myself. I'm going to cook Thai food and forget about the take away once for all once back home.
So easy, incredibly tasty, healthy, and company-worthy… and let's add a twist and do it in the slow cooker.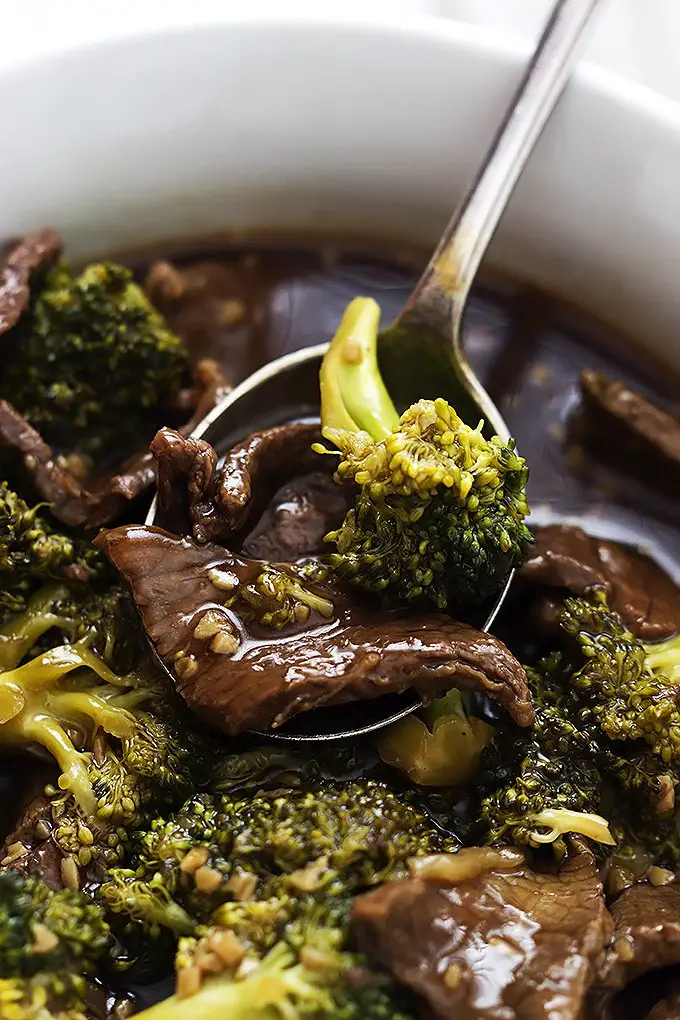 Grease the inside of your slow cooker. Add steak, beef broth, soy sauce, brown sugar, sesame oil, garlic, and chili flakes.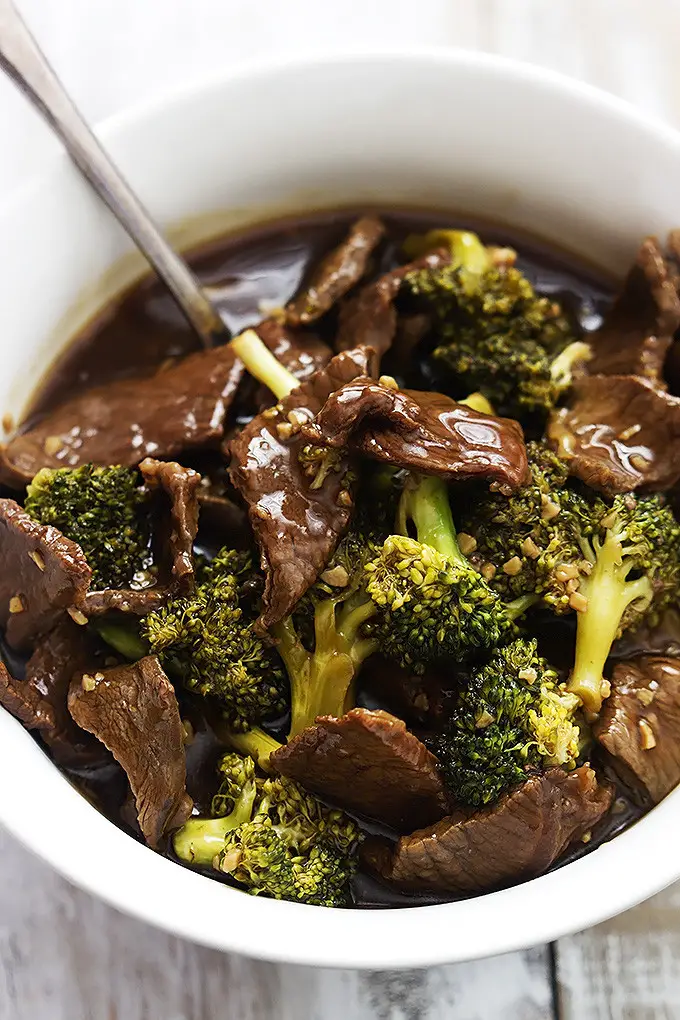 Cover and cook on high for 2-3 hours or low 4-5 hours.
Minutes before serving, uncover the slow cooker. In a small bowl whisk corn starch and water until dissolved. Add to slow cooker and stir. Cover and allow to cook another 20-25 minutes.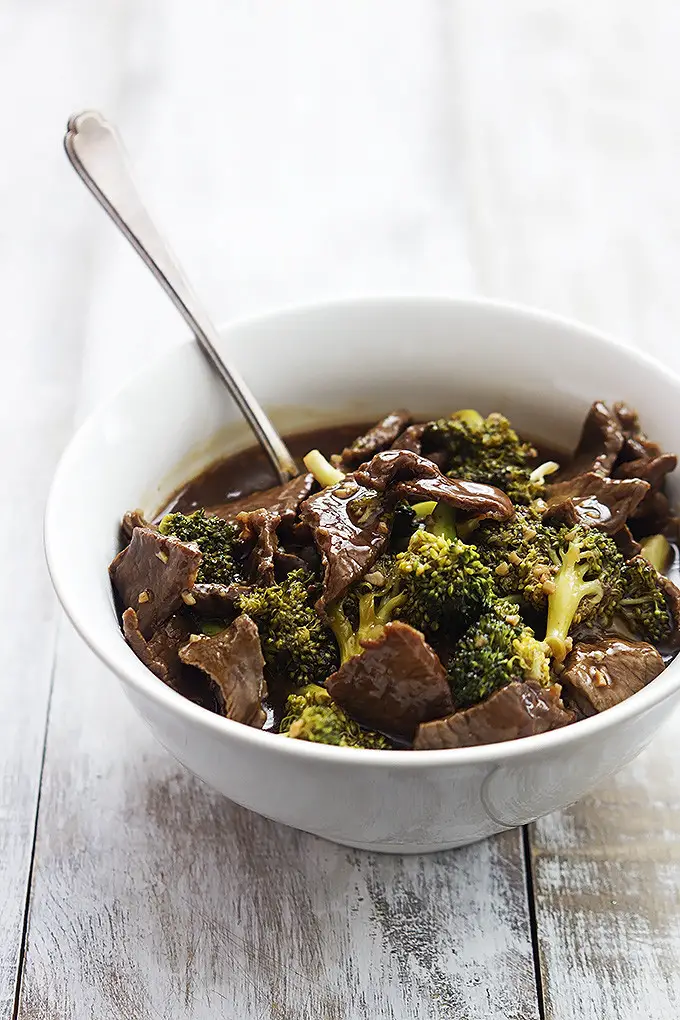 Just before serving, place broccoli in a large Tupperware, fill with ½ inch of water, and place the lid on in an off-set manner so that the container can vent.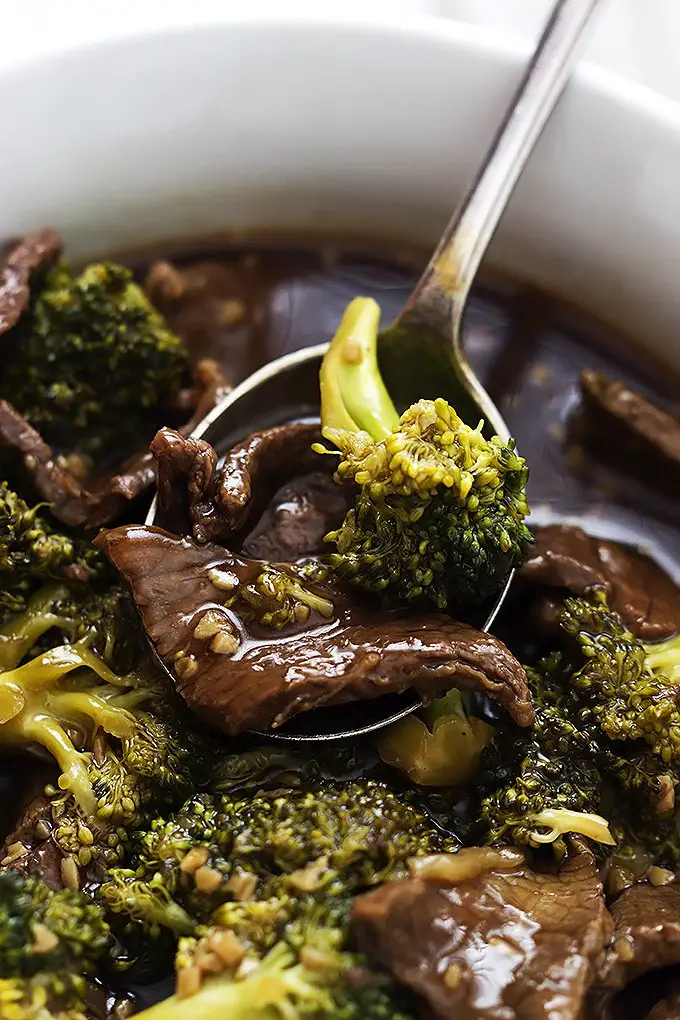 Microwave on high for 3 minutes. Drain, stir broccoli into slow cooker, and serve.
If you like it a bit spicy, add a full 1-2 teaspoons of crushed red pepper flakes!
Click the "Page 2" Button below for the Slow Cooker Beef Broccoli INGREDIENTS List: