EASY MEAL IDEAS: 5 SIMPLE SLOW COOKER MEALS
Five quick and easy slow cooker dinners to serve the entire family. All of the items I used are mentioned below, along with links to the original recipes (except for the whole chicken with carrots and potatoes, which is just cooked in stock with additional gravy granules to thicken, no recipe required!)
Let's start with a wonderful Slow Cooker Beef Stroganoff:
It's not every day that the taste of a slow-cooked beef stroganoff can hit the spot.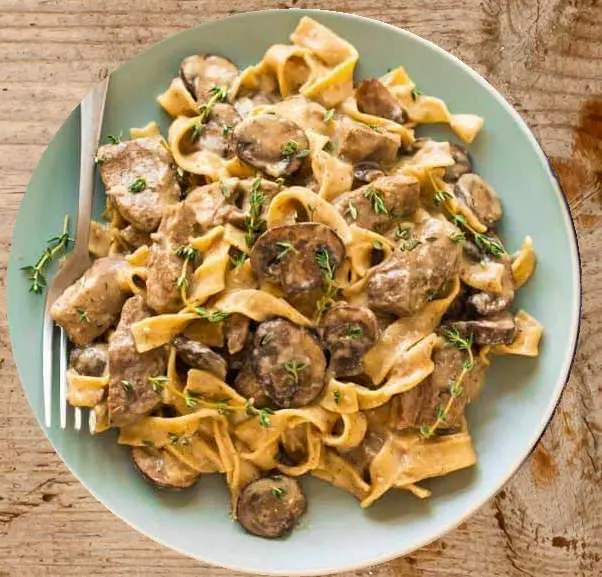 This dish is hearty and satisfying, yet light enough to make for a warm-weather meal. The cream, Worcestershire sauce, and fennel add an extra richness that makes this old classic really shine. You'll prepare this comfort food in minutes.

Slow Cooker Beef Stroganoff Recipe
This Beef Stroganoff recipe uses a crock pot to make dinner simple and elegant for you. This creamy classic dish is a keeper.
Author:
Slow Cooker Society
Ingredients
250g Sliced Mushrooms
500g Diced Beef
1 Beef Stock Pot
1 Tsp Salt
½ Tsp Black Pepper
3 Tbsp Worcester Sauce
1 Tbsp Dijon Mustard
1 Tsp Garlic Powder
1 Tsp Onion Powder
1 Tsp Fennel (or Any Other Herb You Prefer)
300g Dried Pasta
100ml Greek Yoghurt (Must Be Full Fat to Prevent Splitting)
25g Cornflour to MIX With 50ml Water
Instructions
Cook for 4 hours on LOW and one more hour after adding the finishing ingredients for the sauce.
Nutrition Information

Serving size: 

4 - 5 serves

Derived from this recipe:
Slow Cooker Cream Cheese Chicken:
It doesn't get much easier or more budget-friendly than this slow cooker cream cheese chicken recipe. Ideal for weeknight dinners.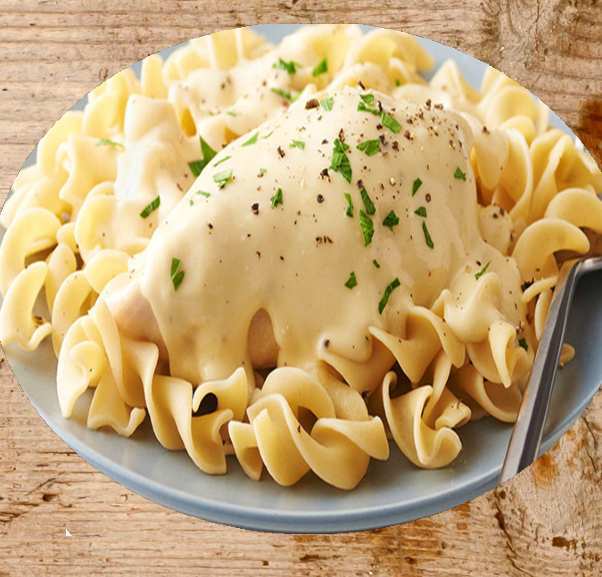 Serve with some dried meat, broccoli, and a tossed salad for a family-friendly dinner that's perfect for entertaining. Prep in advance and set it and forget it. It only takes six ingredients for this creamy recipe (not counting salt and pepper)

Slow Cooker Cream Cheese Chicken:
This creamy slow-cooker chicken dish is better than any takeout you could get! This yummy and easy dish can be prepared in minutes.
Author:
Slow Cooker Society
Ingredients
Cream Cheese Chicken
500g Chicken Breast
200g Cream Cheese
1 Tsp Salt
½ Tsp Black Pepper
1 Chicken Stock Pot
1 Tsp Garlic Powder
2 Tins Condensed Chicken Soup
Fresh Tarragon (Optional)
Large Handful Spinach (Optional)
Instructions
Cook for 5 hours on LOW then remove the chicken
Add the cream cheese in the slow cooker and toss.
Shred the chicken and put it back to the pot and mix before serving
Inspired by this recipe
Click the "Page 2" Button Below for the Remaining Recipes (Smoked Paprika Chicken Casserole + Turkey & Cranberry Meatballs)