Slow Cooked Baked Potatoes – The Perfect Side Dish For Your Meats.
As promised I'm back with another baked potatoes recipe. My son could eat them every days and the rest of the family are good fans too. A few weeks ago we already presented a good slow cooker baked potatoes recipe, but I personally prefer this one, very easy and the result is wonderful.
So let's start. The full step by step video is at the end.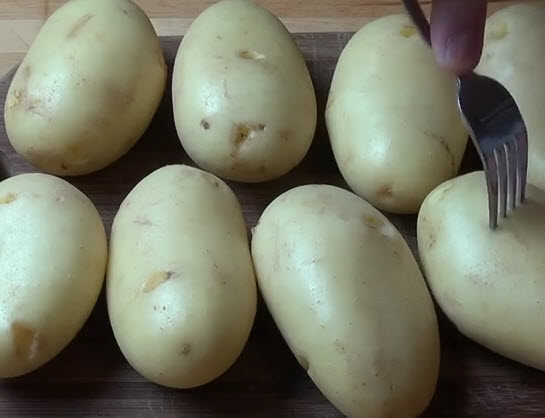 First wash your potatoes and remove the black stains they sometimes have. Then dry them all.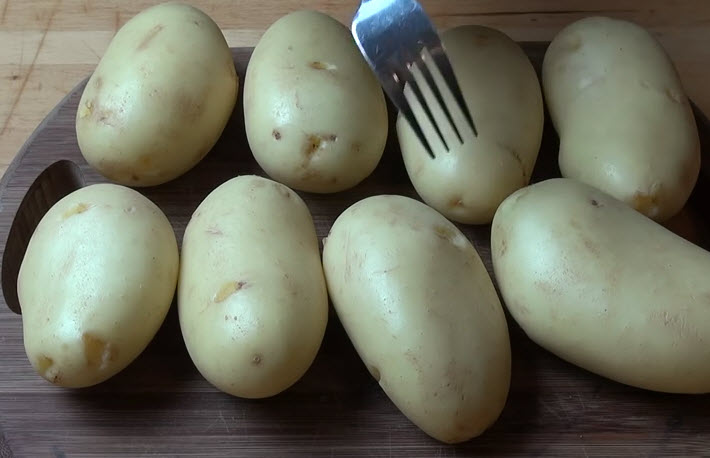 The with the help of a fork, make few prick marks on both sides of potatoes (don't stab them…)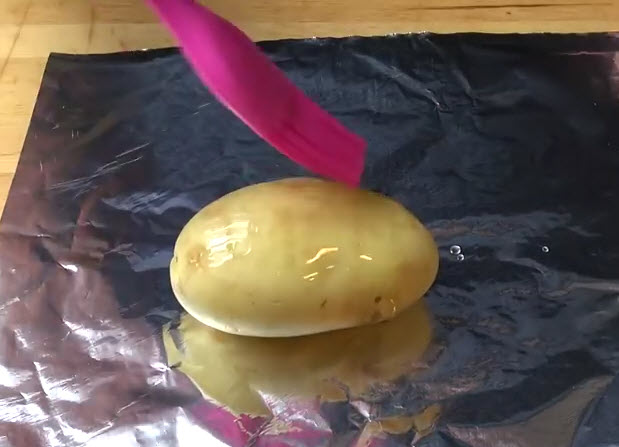 Bruch each potato with a little bit of olive oil.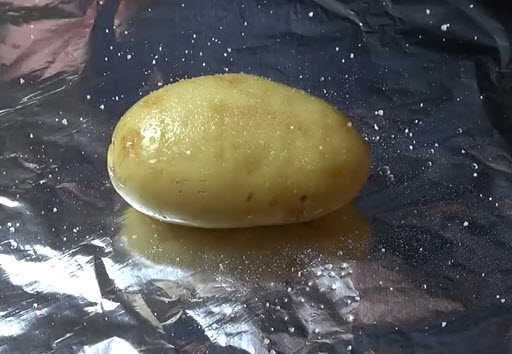 Add a bit of salt. It helps cease the potato.
Click the "Page 2" Button below for the Crock-Pot Baked Potatoes NEXT STEPS: