Tasty Chicken Pot Pie in Slow Cooker You'll Start From Scratch.
Does complicated mean better? No!… easy recipes often are delicious and this pot pie slow cooker recipe without condensed cream of chicken soup is the perfect example of what I want to demonstrate. OK are you ready?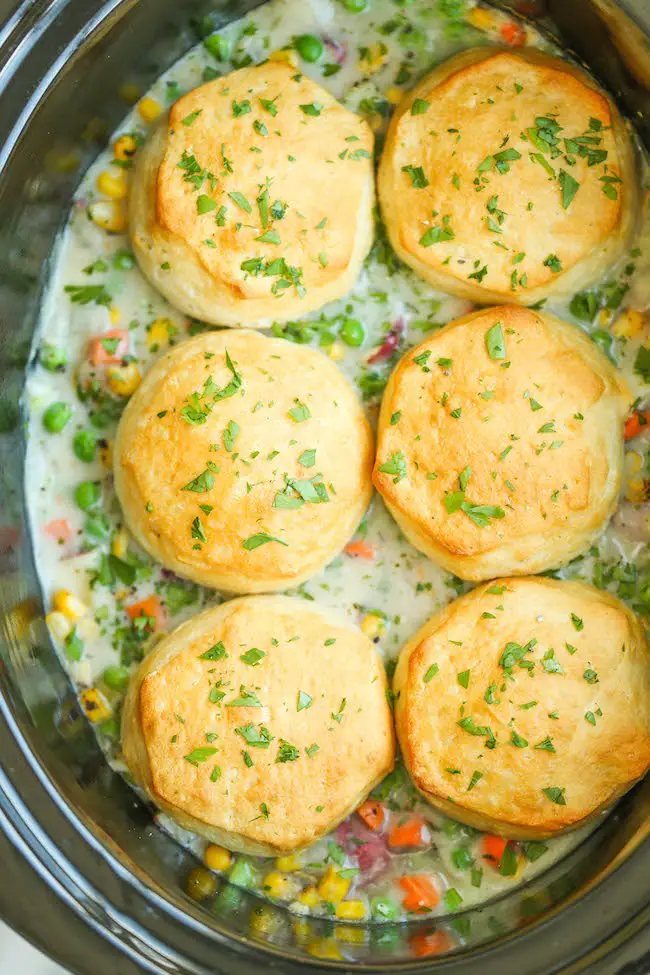 So I am totally going to contradict myself here. This slow cooker chicken pot pie is made completely from scratch. There's no condensed cream of chicken soup here. But the biscuits. The biscuits are from a can.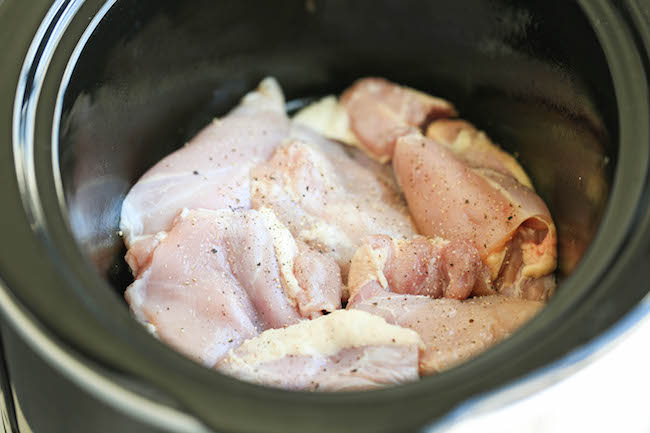 I know, I know.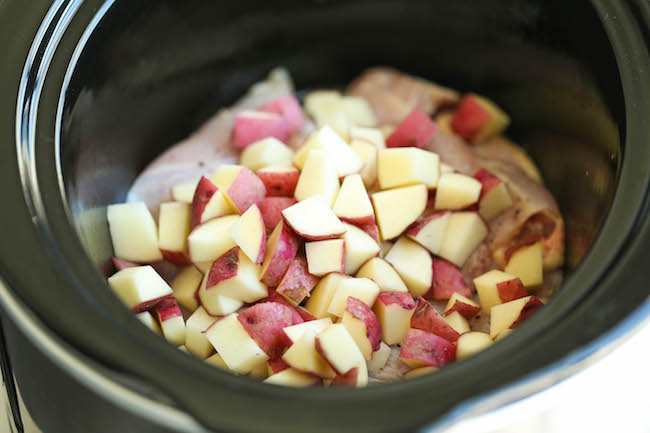 But in my defense, making condensed cream of chicken soup is so stinking easy, yet biscuits are just too finicky and require way too much work.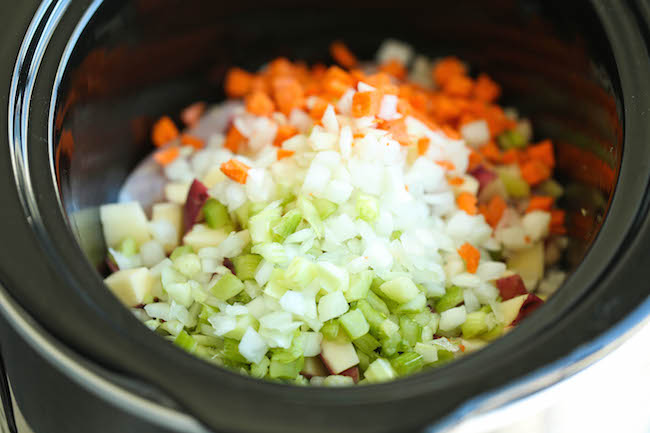 But if the refrigerated biscuits are completely taboo in your world, then yes, you can certainly substitute freshly made biscuits.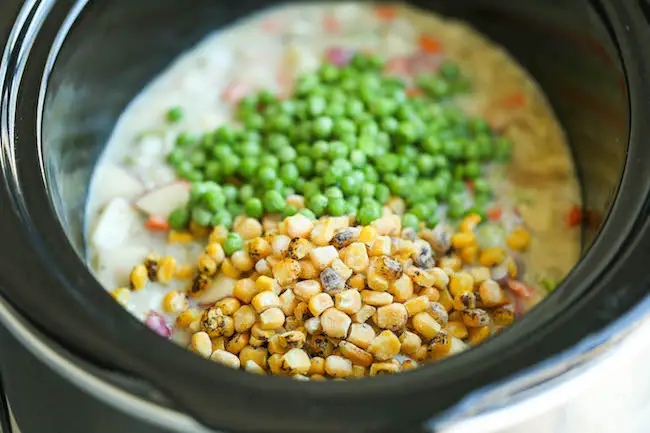 This will still be the easiest chicken pot pie you will ever make.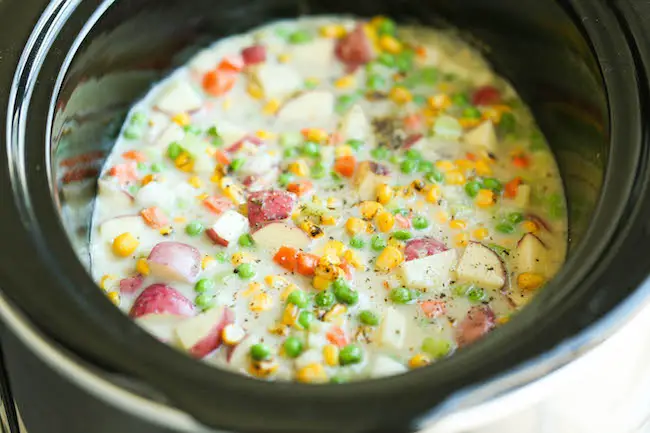 And if you're short on time, you can substitute the condensed canned goods as needed. I won't tell if you wont.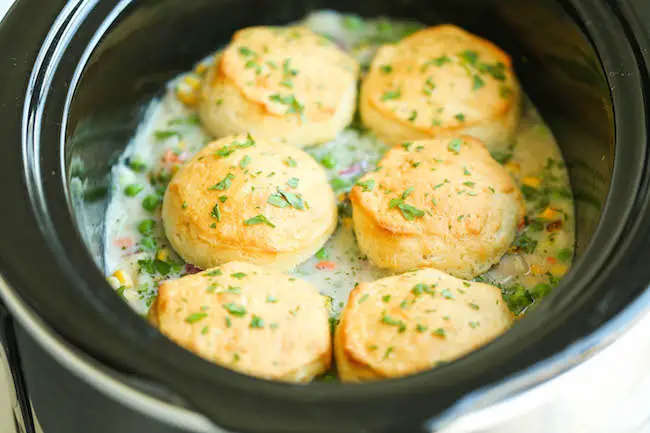 I only recommend one thing – serve the biscuits with the pot pie filling as they are ready to be served. There's nothing worse than soggy biscuits. Nothing.
SLOW COOKER CHICKEN POT PIE
The easiest pot pie recipe ever made right in the crock pot from scratch – no condensed cream of chicken soup here!
Click the "Page 2" Button Below for
INGREDIENTS and DIRECTIONS.