Father's Best Crock Pot Beef Roast – YUMMY!
That's no secret, a beef roast is a delicious and tasty meal. Particularly when a wonderful gravy complements it…
The only drawback is that beef meat may sometimes becomes very chewy.
There's an easy solution to fix this problem… Cook it in a slow cooker. So easy that even busy fathers can prepare it in minutes and it becomes tender after being cooked for a few hours. The gravy preparation is a breeze… That's definitely father's preferred recipe, both on the plate and when preparing it, since it's an all in one recipe, including vegetables and sauce.
So let's see how easy it is: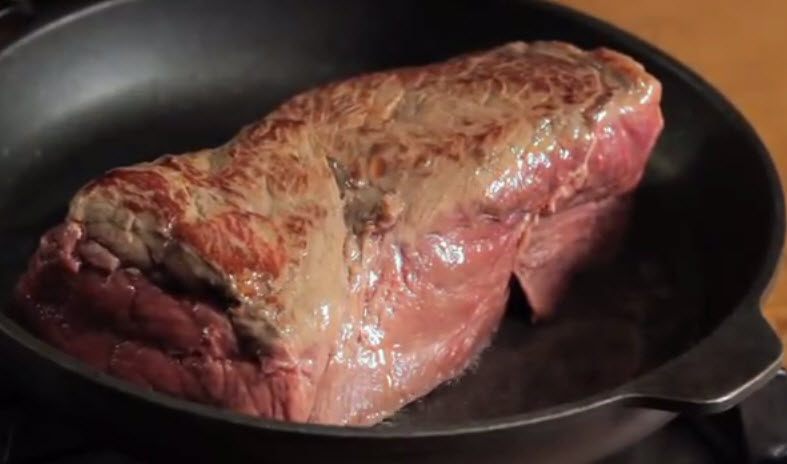 Start by heating the oil in large nonstick skillet over medium high heat.
When the oil is hot, add the roast and brown it on all sides. This browning will add more flavor to the final dish.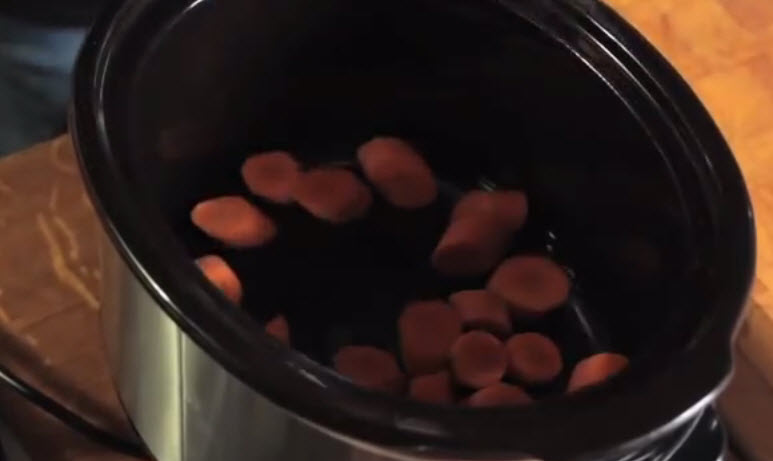 Take out your slow cooker and add the carrots.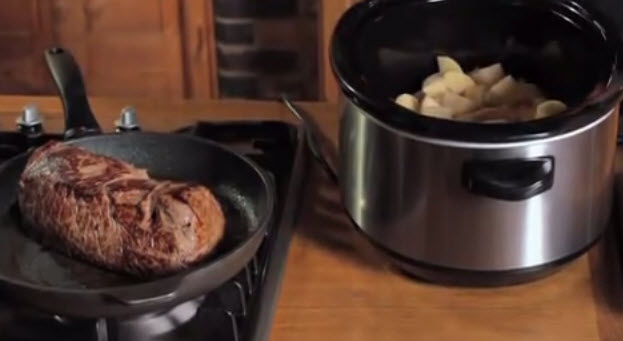 Add potatoes.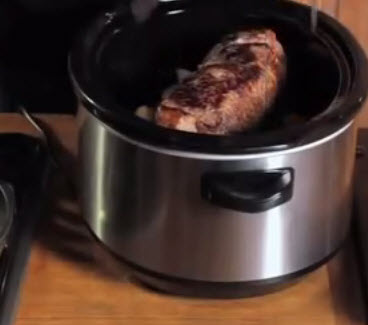 Place the brown roast on top.
The vegetables will act like a rack for the roast to sit on while it cooks.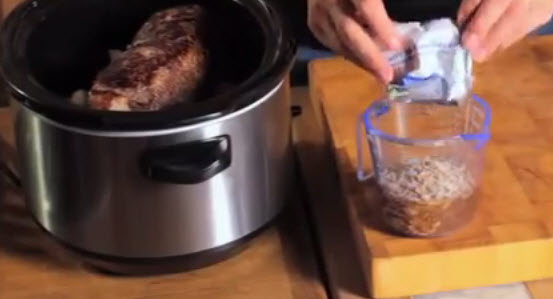 Now measure out the water and add the onion soup mix.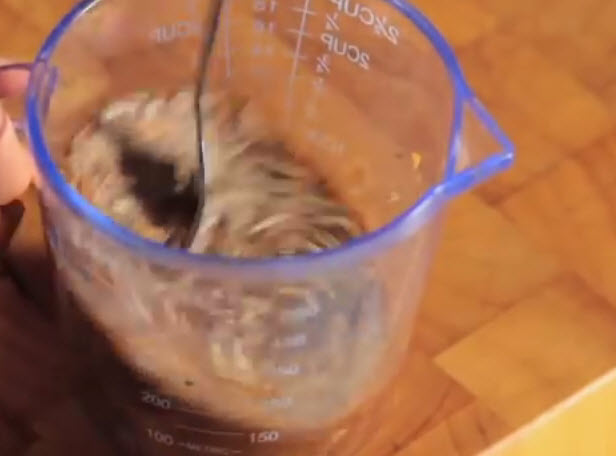 Give it a good stir.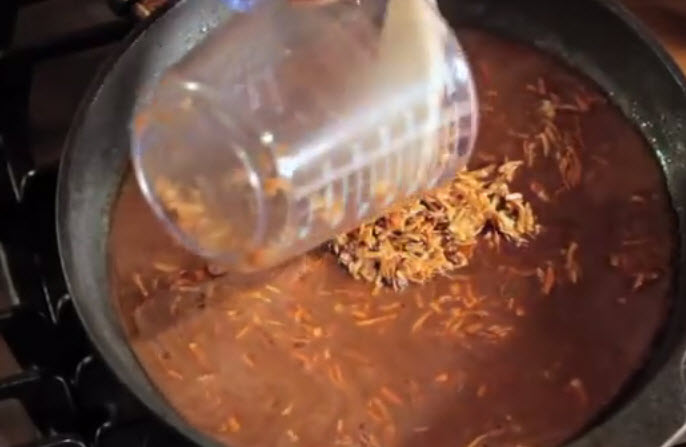 Pour the soup mix into the skillet.
Give the bottom of the skillet a good scraping to release all the brown bits.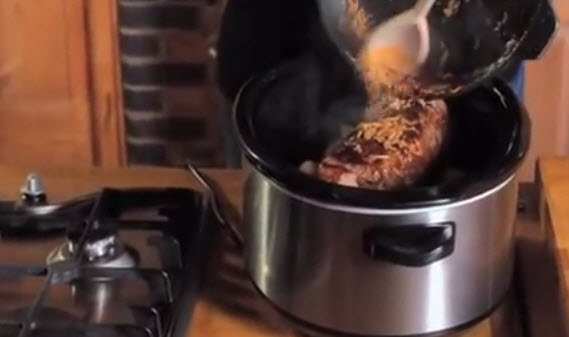 Then pour the soup mixture over the roast in the slow cooker.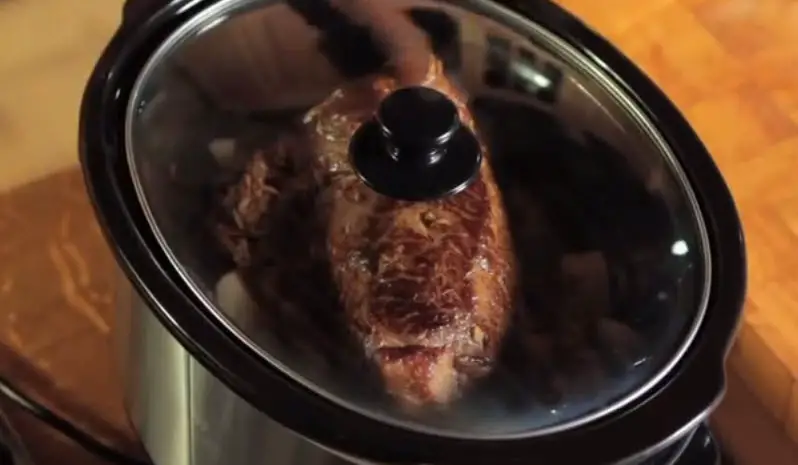 Cover and cook the roast on LOW for 8 to 10 hours or HIGH 4 to 6 hours.

Once done cooking, transfer the roast to a serving plate and spoon the vegetables around it and cover it with aluminum foil to keep it warm until serving.
For the Gravy: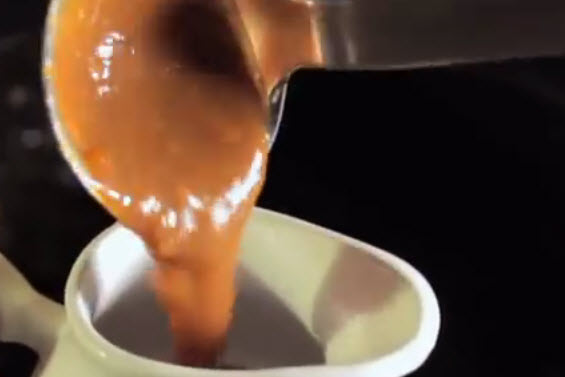 In a measuring cup, combine one quarter cup of water with 2 tablespoons of all-purpose flour.
Whisk it together with a fork and add it to the slow cooker to thicken the gravy.
Cook on high for 15 minutes and then ladle the gravy to a warmed gravy jug before serving.
Click the "Page 2" Button below for the Crock Pot Beef Roast INGREDIENTS and Step by Step Video