Crock Pot Broccoli & Cheese Soup – The Perfect Combination
Nothing beats comfort food for warming your soul and nourishing your body after a long day at work. After a drink with coworkers or friends, a warm wonderful Broccoli and Cheese Soup is far superior than anything one could imagine.
It's rich, creamy, and delectable. This comforting recipe is ideal for a quick dinner or snack.I don't know how about you, but in our family, everyone is fond of cheese… Yep, our kids often ask if they can add some cheese to dishes.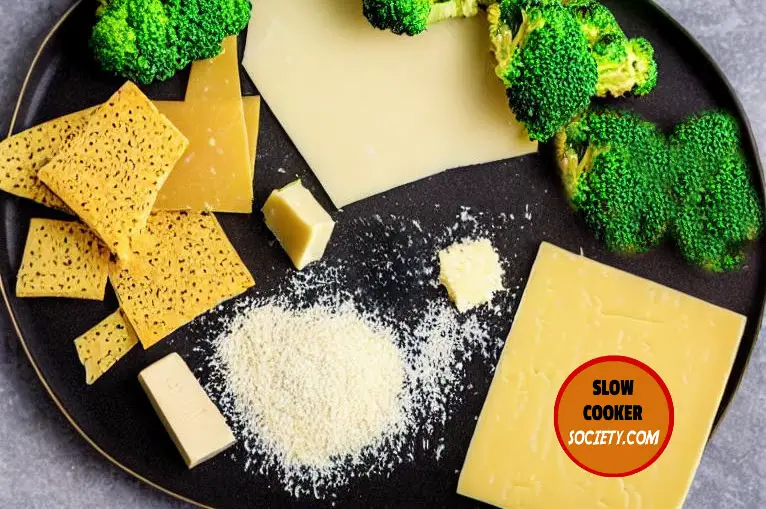 So today, it will be broccoli soup! If you like it with cream cheese, see this RECIPE too…
Let's start with the ingredients list:

Fantastic Slow Cooker Broccoli Cheese Soup
This Slow Cooker Broccoli Cheese Soup is healthy and delicious.
Author:
Slow Cooker Society
Recipe type:
Main/Appetizer/Side
Ingredients
⅓ cup butter, sliced
1½ cups chopped yellow onion
2 cloves garlic, minced
6 Tbsp all-purpose flour
Salt and freshly ground black pepper
2 (12 oz) cans of evaporated milk
5 cups low-sodium chicken broth
5 cups small diced broccoli florets (From about 20 oz broccoli crowns, large stems cut off and discarded (or reserved for another use), florets diced into small pieces.)
⅛ tsp dried thyme
½ cup heavy cream
12 oz sharp cheddar cheese, freshly shredded (or more to taste)
2 oz Parmesan cheese, freshly & finely shredded
Instructions
Melt butter in a large skillet over medium heat.

Add onions and saute until they begin to soften about 3 - 4 minutes.
Add garlic, and flour and season lightly with salt and pepper, then cook, stirring constantly, 2 minutes.
While whisking, slowly pour in evaporated milk (whisk well to smooth).
Cook mixture, constantly stirring, until it begins to thicken, then pour into a slow cooker along with chicken broth, diced broccoli, and thyme.
Cover with lid and cook on HIGH heat for 2½ - 3 hours or low heat for 6 hours.

Turn heat to warm (or off) and stir in heavy cream, then add in shredded cheddar cheese and Parmesan cheese and stir to blend. Season with salt and pepper to taste and serve warm.
In soups, cheese is often an excellent ingredient that brings not only a lot of taste but also some salt… So if adding cheese, make sure you don't use much salt when preparing the soup.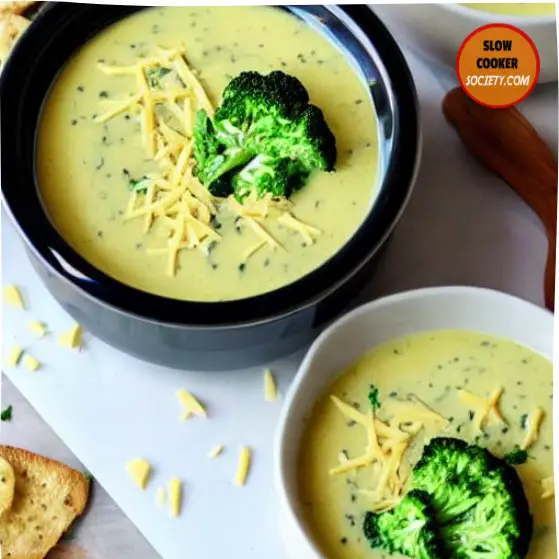 Hope you enjoyed the soup… Don't forget to share!
Recipe via Cooking Classy Slow Cooker Broccoli Cheese Soup.
Related videos with broccoli soups: