The Beauty of This Recipe is That the Sauce Is Ready When the Chops Are…
As you probably know, pork chops are one of my favorite meals. You can't go wrong when you make them. Of course, it doesn't take much time to cook them in a skillet, which we use anyway since it's better to brown them first…
Though I like to make them in the slow cooker because they are more tender, and we get a wonderful sauce as a bonus 🙂
So let's start!
Season pork chops with salt and pepper.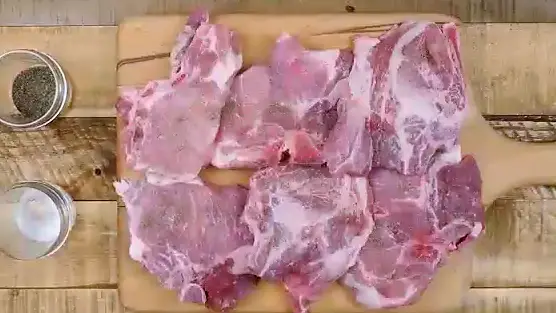 Coat in flour

and tap off the excess.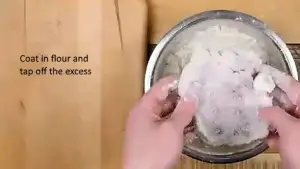 Put a sauté pan on high heat. Add in oil. When oil becomes hot, add in pork chops and brown both sides. Be sure not to overcrowd the pan as this will steam the pork chops rather than browning them. Set aside.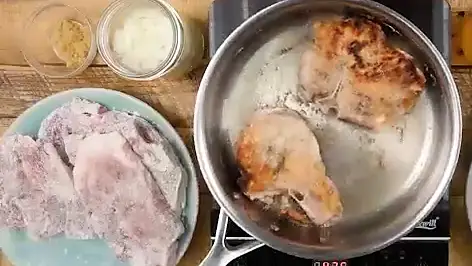 Add in onions and garlic. If you need to add a little oil to the pan, go ahead and do so. Sauté for 3-5 minutes on medium low until onions are tender.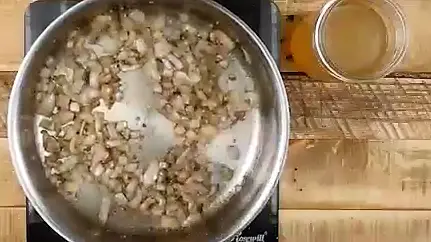 When onions are tender, add chicken broth to de-glaze the pan. When all the bits at the bottom of the pan have lifted, turn off heat.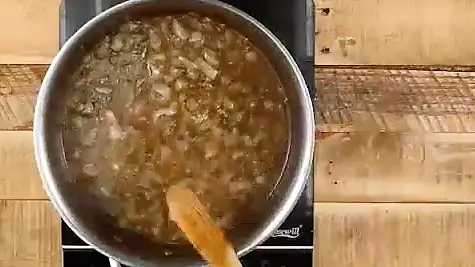 Pour into a 6-quart slow cooker. Add in mushroom soup, chicken soup, thyme, parsley, onion, and garlic. Mix well. Add in pork chops, pushing them into the soup.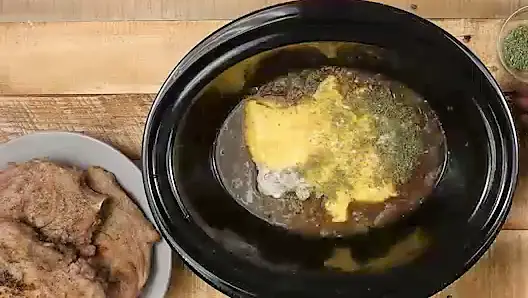 Allow cooking for 3 hours on low.


It's ready… Optionally, garnish with fresh parsley. Serve!
Check out the ingredients list on the next page.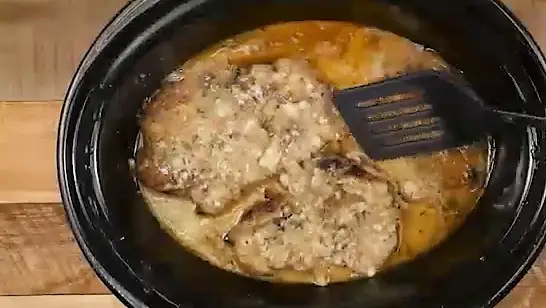 Click the "Page 2" Button Below for the Slow Cooker Pork Chops INGREDIENTS List and Directions