Crock Pot Corned Beef and Cabbage – Never Get a Dry Beef Brisket Again!
Cooking a beef brisket is sometimes a kind of science… it can easily become dry… Personally I'm not a big fan of chewing meat like a gum… There's an easy solution though… Your Slow Cooker!
And today we're going to revisit this St Patrick's Day favourite, the Corned Beef and Cabbage recipe, which is by the way a great meal all year around. (I received a special request for corned beef recipe and since there was none on the website, here it is!)
Let's start:
Cut the unpeeled baby red potatoes in quarters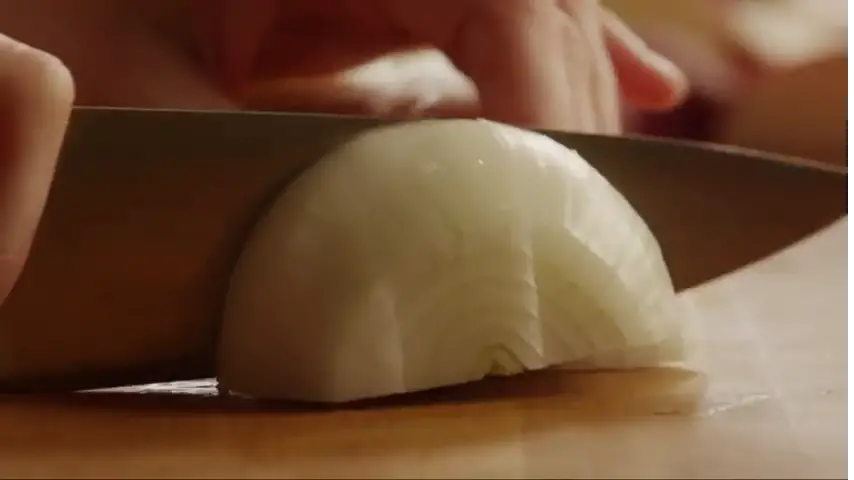 Cut the peeled onion into bite-sized pieces
Coarsely chop the cabbage, put it in a Ziploc bag and place it in the fridge. We'll get it back one hour before the serving.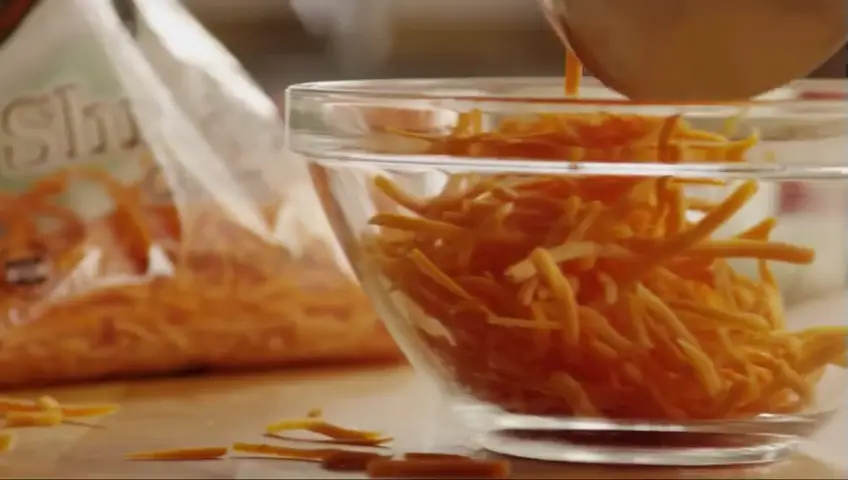 Cut the carrots into matchstick pieces.
Place your baby potatoes into the bottom of the pot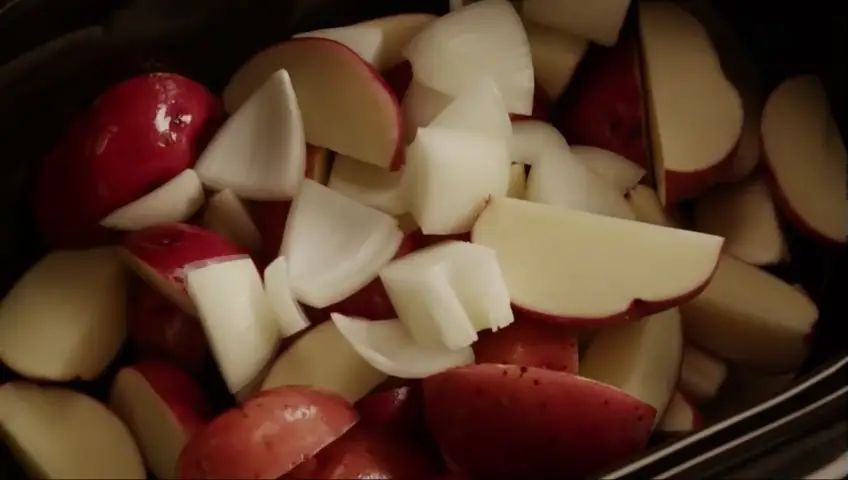 Add the onions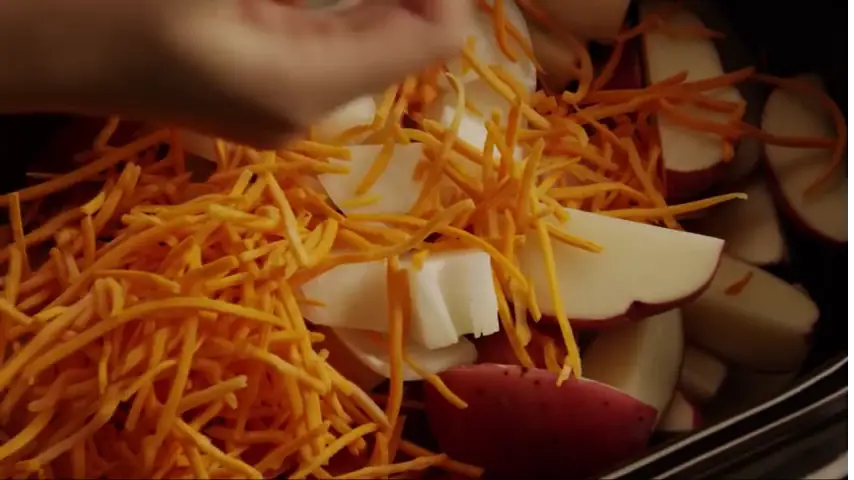 And carrots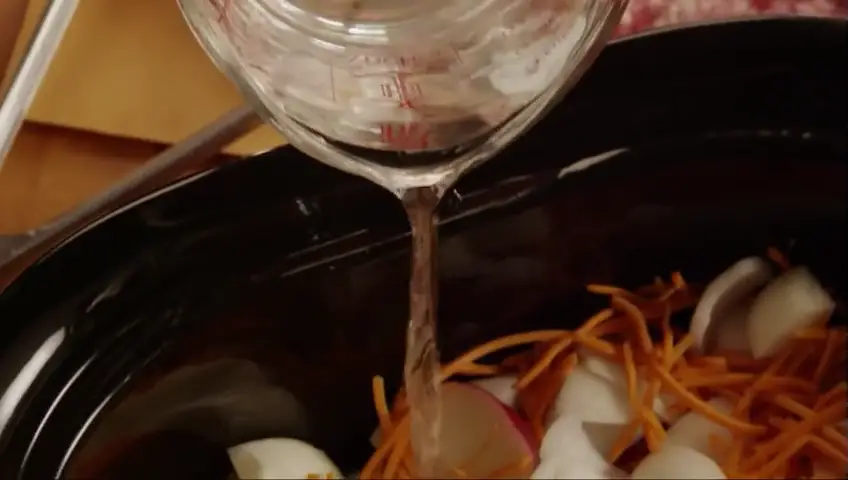 Pour some water into the slow cooker
Place your brisket on top of vegetables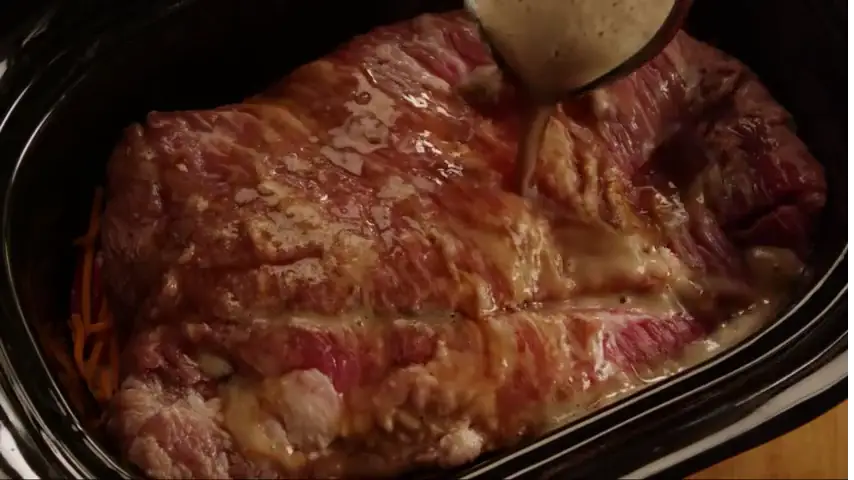 Pour you preferred beer over the beef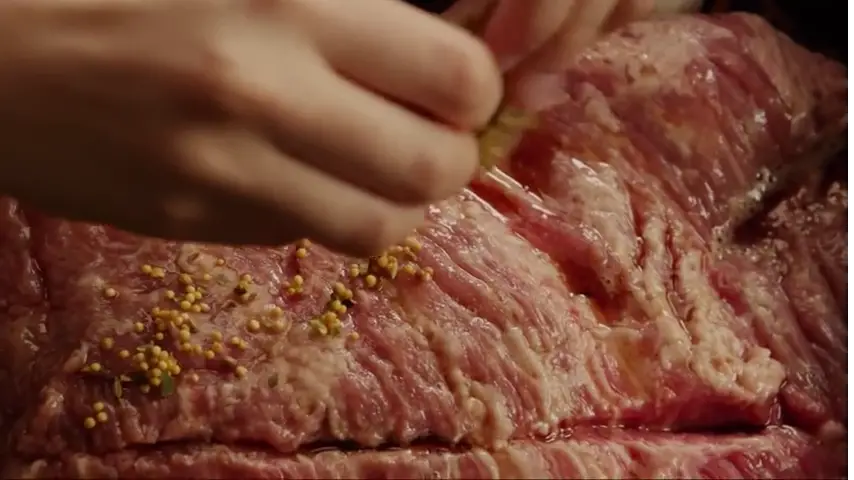 Sprinkle the content of the spice packet over the top of the meat.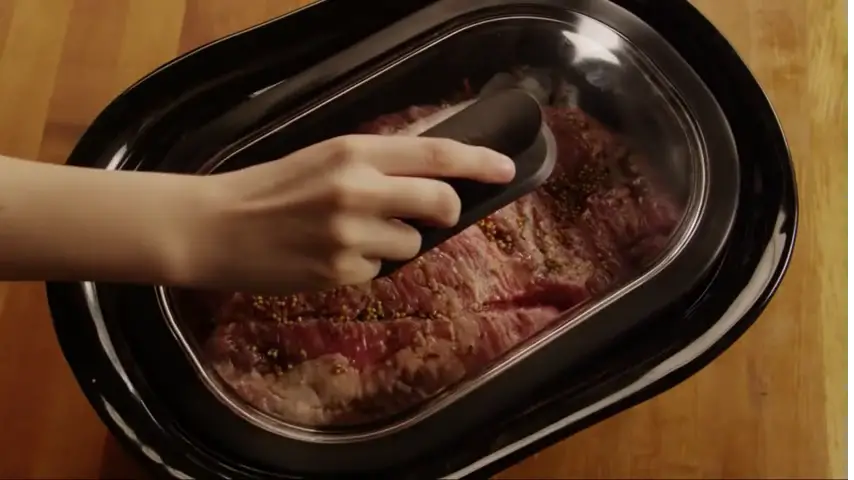 Put the lid and cook on HIGH for 7 hours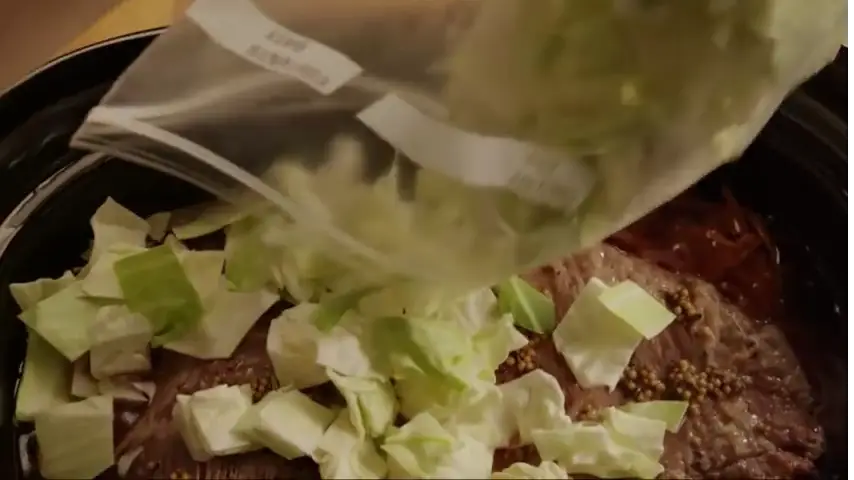 An hour before serving add the cabbage pieces on the top of the slow cooker, gently submerge them with the liquid in the pot.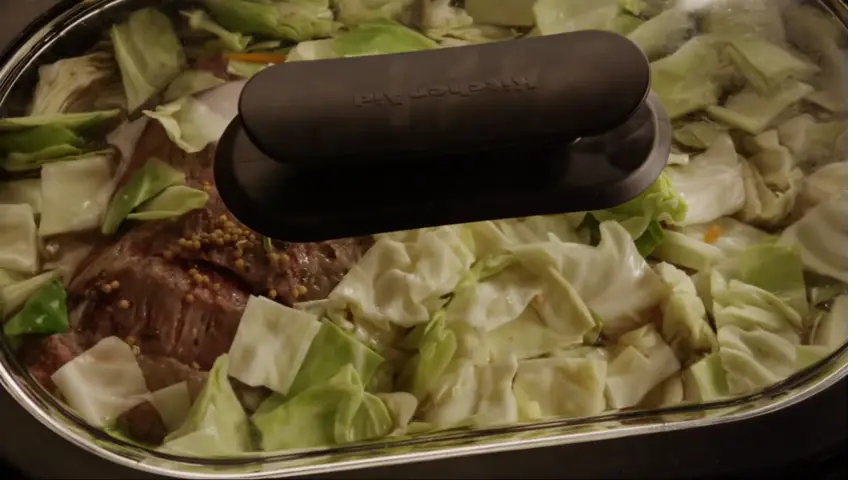 Place the lid again a cook for one more hour.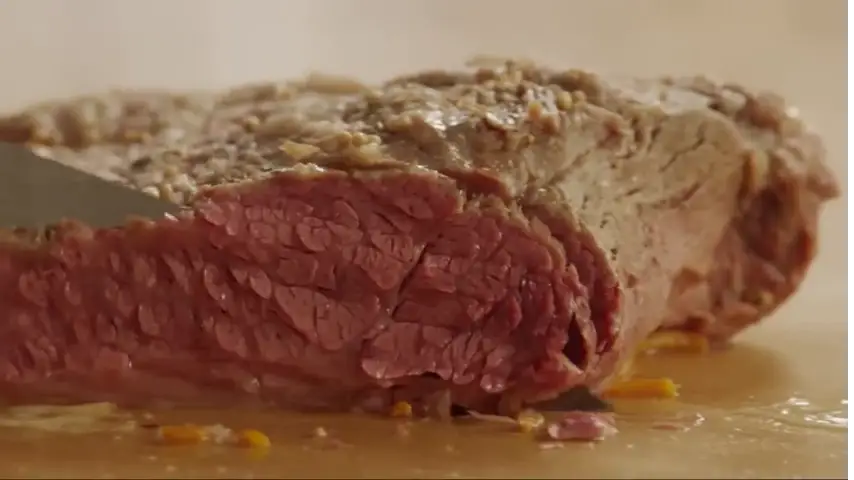 Carve the brisket.
And serve it with your preferred side dishes, bread and beverages 🙂
Click the "Page 2" Button Below for the Crock-Pot Corned Beef & Cabbage Ingredients and Step By Step Video: